Another big shed clearance:
Blue single chain ring bolts 5 £4.00 posted SOLD
Titanium straight handlebars 19 inch very light £25 posted
Titec Hell Bent red bars 25 inch uncut 17 deg flat swoopy bars-v.strong
SRP: Crank Bolts £4.50 posted/pair.ONLY GREEN NOW Mech Bolts £6.00 ea posted
TA specialities self extracting Dark blue crank bolts £12 posted SOLD
NOS Rockshox Quadras 1/1/8th £35 Sold Subject
X-Lite top cap £3.50 posted
Panaracer Fire XC pro tyres NEW PAIR. £21 SOLD
Good quality double shot mini pump that actually pumps tyres up fast with guage, £10 posted presta or (Schraeder)
YST G force 1 inch aheadset, needle sealed lower, ball upper. £10 posted
Set of New 10 red chain ring bolts inners and outers Sold Subject
Canti Hanger one inch red £3 posted
Venhill red brake lever adjusters 7mm-non shimano £4 posted
Red leather Flite Max saddle new with tags, with Vanox lite rails (lighter and stronger than Ti £35 posted rare!
Titanium M5 boltsx4 Blue/XTR Grey £12 posted
Titanium M4 Bolt, shiney for rear mech tension adjuster £3.00 posted
Deore Front Mech NOS 34.9/31.8 £10 posted SOLD
Planet X Vbrake pads New set £7.50 posted
Shimano new SPD shoe cleat hardware £7.00 posted
Security wall/floor shackle lock £7.00 posted
X-Fusion mini tyre/shock pump Bit trick this as it does both shocks/forks and tyres, both Presta and Schraeder £15 posted
Dura Ace 109/68 double bearing sealed BB £25 posted
Orange Stalk SK 8 stem 135/5 one inch quill £20 posted
Orange Cromo 26.4 seat pin £10 posted
Rito Red Anodised 110mm stem £10 posted
ALL PICTURED BELOW: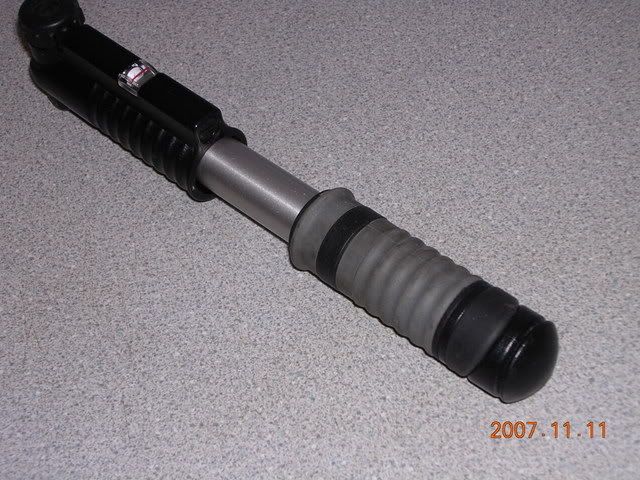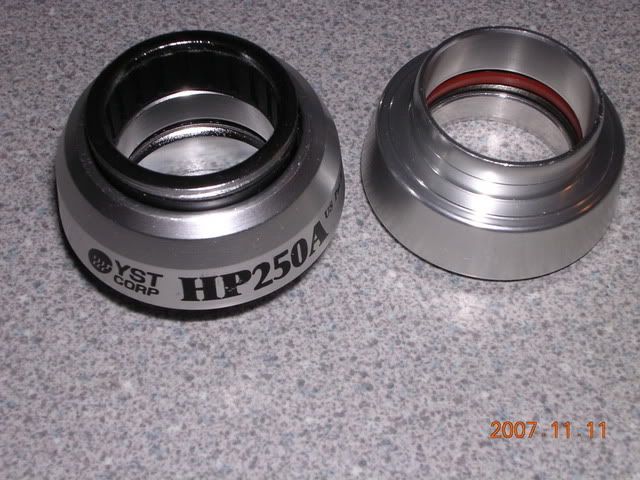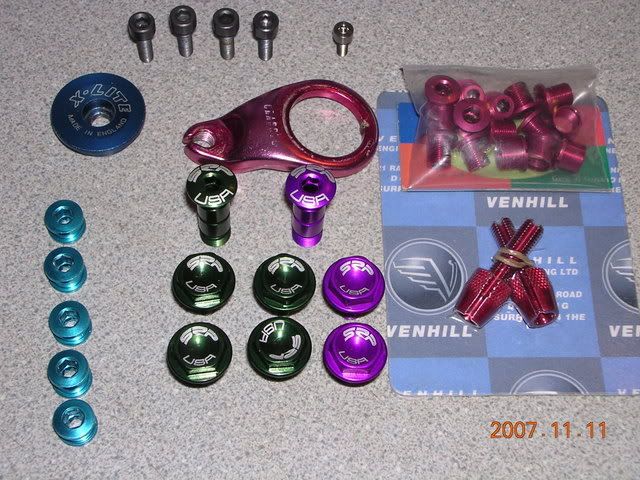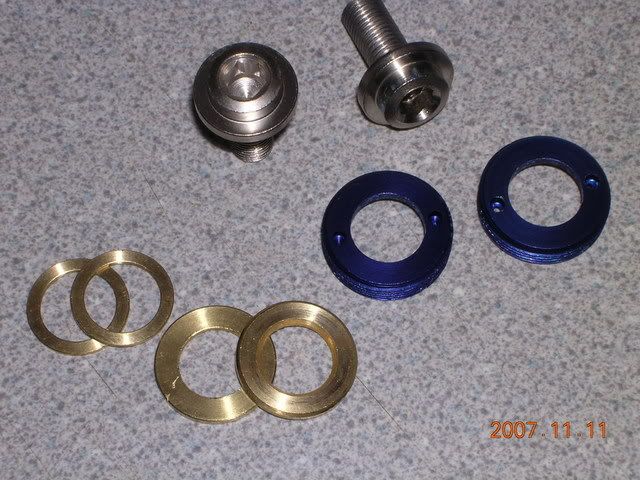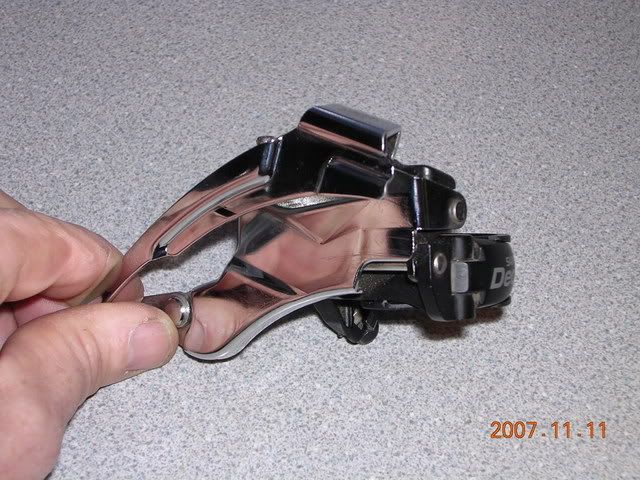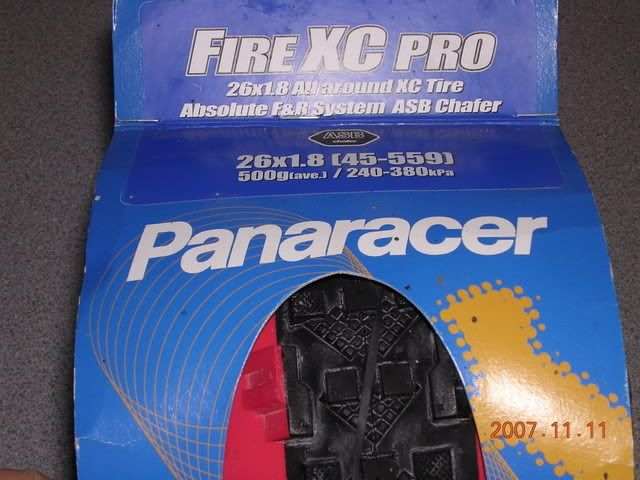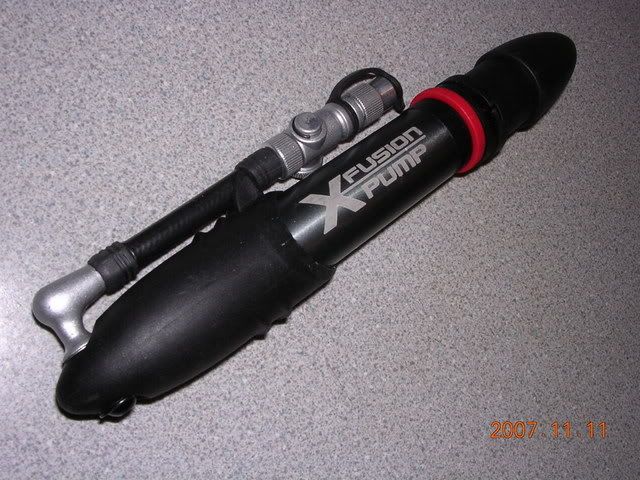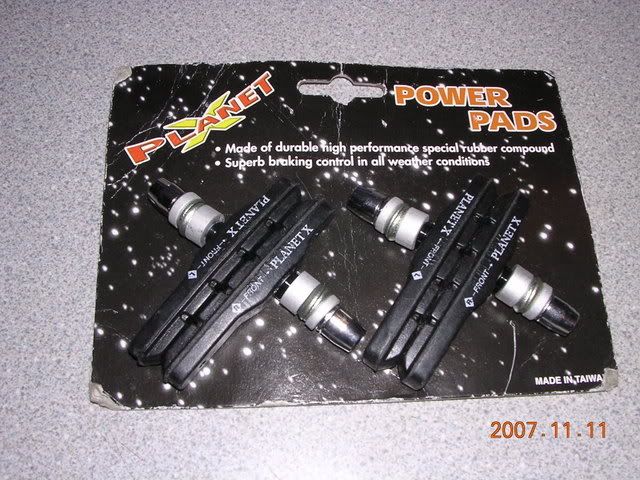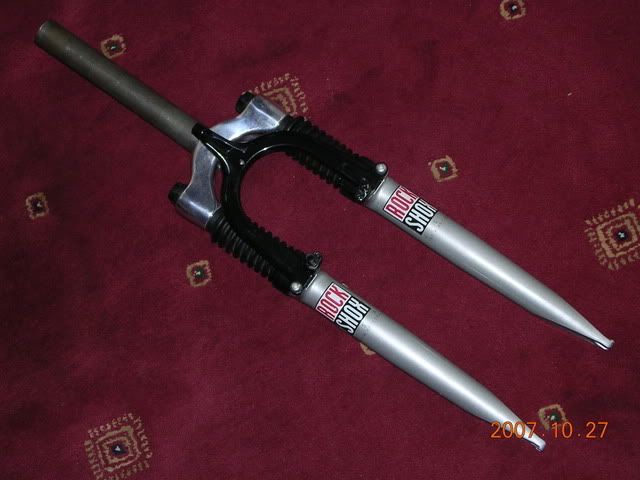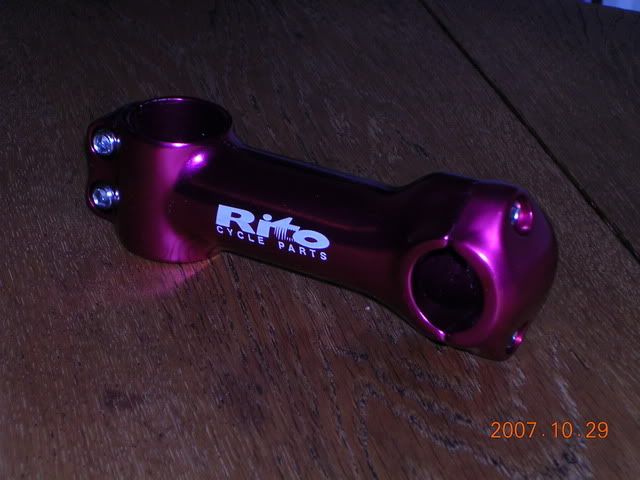 [/b]