Prices include postage. Paypal gift, bank transfer, cheque etc all good.
International shipping is OK but it will cost more.
I am without internet connection at the moment so please be patient with me replying to pms.
)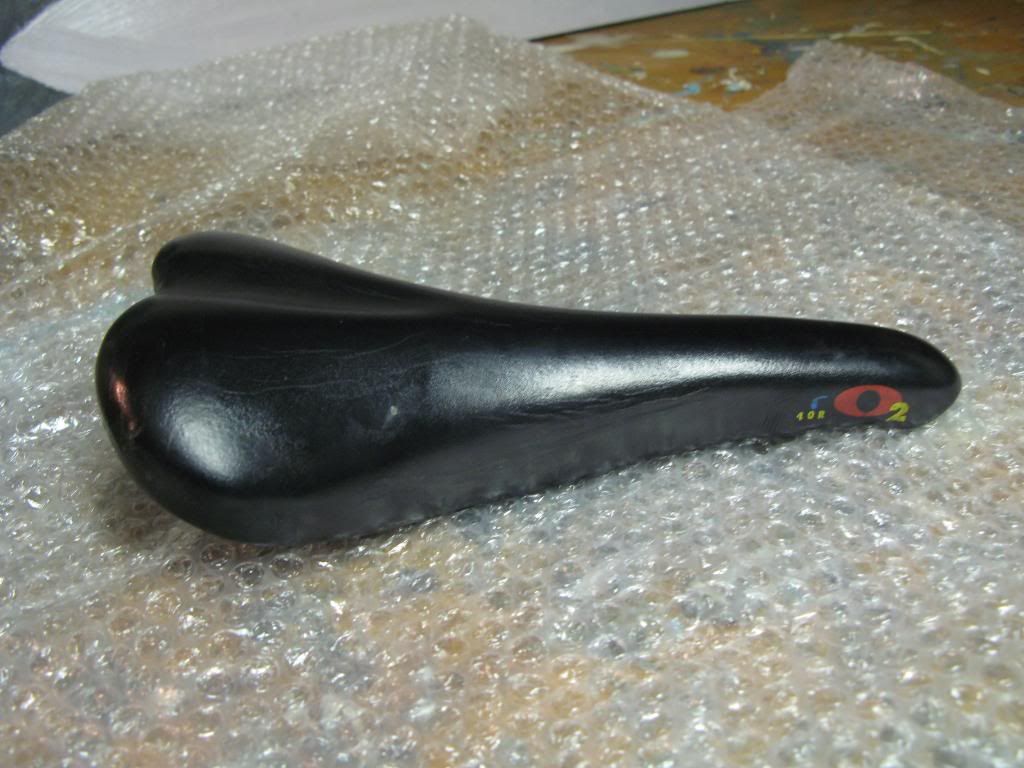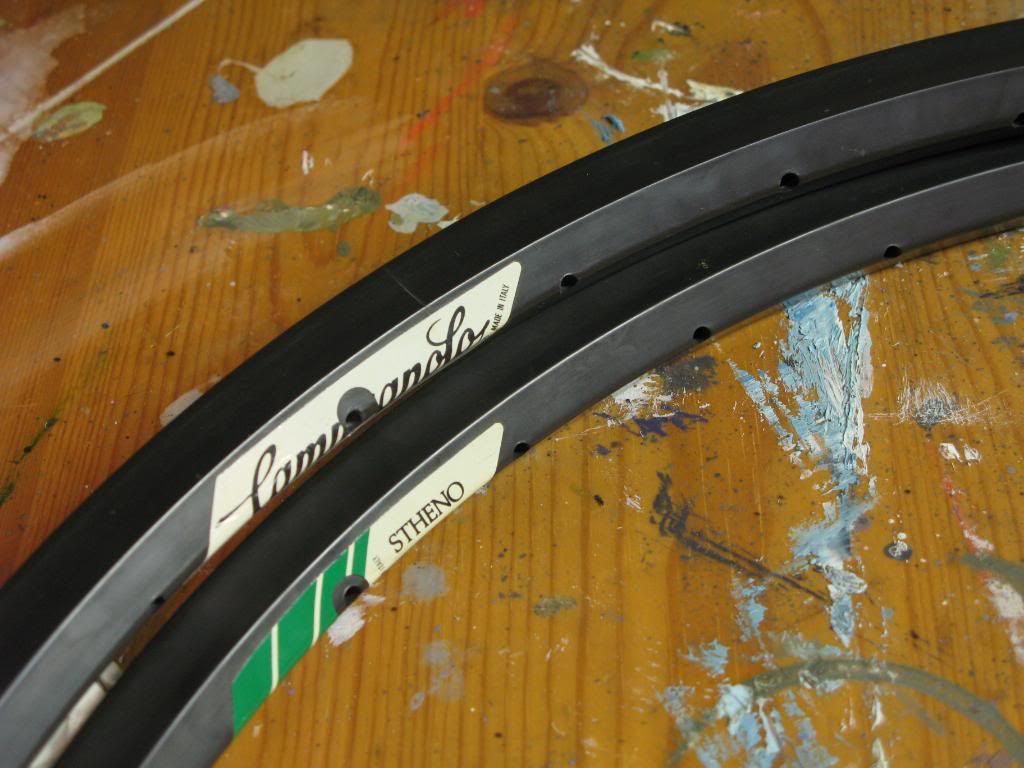 More photos are here:
http://s182.photobucket.com/albums/x270 ... or%20Sale/
Avocet Ti sadddle- well used but decent no tears £SOLD
Black Campag Stheno rims 32&36 unused and minty but 32 has been built and unbuilt. £EBAY posted UK.
Black Alesa 36h rims very very little wear £SOLD
CODA Chainset fitted/removed never seen a chain 94BCD 170mm £32 posted
Lovely Titec stem 1 1/8th 130mm £15
MKS toe clips as good as new LRG £6
Selle Bassano Vuelta saddle 531 rails VGC as specced on Lotus bikes £25
Shimano 600 RD £9
SOLDPurple Middleburn ring 46t 110BCD fitted removed as new£17
SOLDCampag 36t ATB ring 110BCD fitted removed as new £16
SOLDWhite Industries Ti BB 125mm- Reasonably good condition- 1 of the grub screws which holds the axle is rounded out (there are 3 on each side). Bearings are perfect-its good to go. £30
SOLD Silver Control Tech ahead stem 1 1/8th 135mm £15 each

SOLD Kelly Ahead stem 1" 120mm 26.0 £15

SOLD DX Thumbies- play in RH shifter but aesthetically VGC £25

SOLDShimano DX SPDs boxed (box is untidy) with cleats instructions etc 1 ride old £25

SOLD Shimano XTR M900 Cantis with used pads £40

SOLD Shimano XTR M900 Pads NOS Boxed £25

SOLD Dia Compe SS5 levers missing one logo (see pic) nice apart from that £15

SOLD Shimano XT M73x FD £9

SOLD Shimano XT FD Dual Pull 34.8/31.8 £8

SOLD Topline cranks small scrape on LH crank as pictured otherwise good. £50 ON HOLD(Campag dust caps not included)

SOLD Odyssey Purple + ti canti bolts Bikes worth £13

SOLD Odyssey Ti seat bolt £8
SOLD Pace RC30 390 a to c 1 1/8th 174mm generally VGC some tiny rust spots on the chrome. £85 posted SOLD
SOLDL&M DH cranks 110BCD 175mm £30 posted
SOLDX-Lite seat collar boxed VVGC missing end cap (does not affect function) 28.6 £14
SOLD Shimano DX seatpost NOS 26.8 £17.50