Since I have obtained many a usefull part from this site in my short time of being here i thought i would offer up some of my collected tat that is taking up space. It will have to go on ebay if it doesnt shift by wednesday morning.
And im affraid its paypal only (to speed things up and try and get all transactions complete prior to my summer holliday)
make me an offer on anything..i wont bite...
First up welgo platform pedals, quite heavy but as new (never used)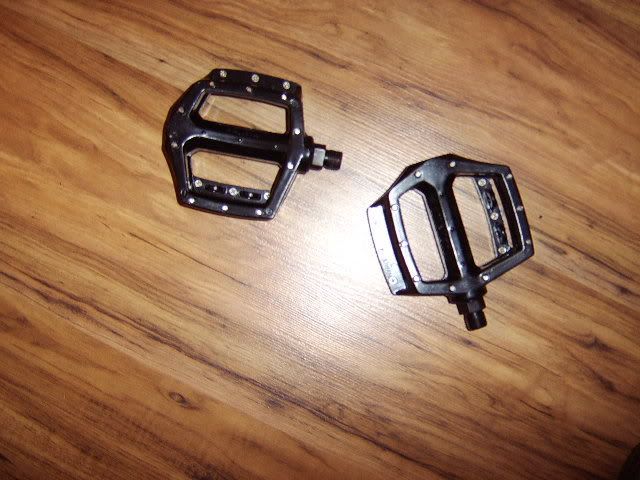 random crap old shimano cantis (STX if i recall correctly) & a tri-dangle-mi-bob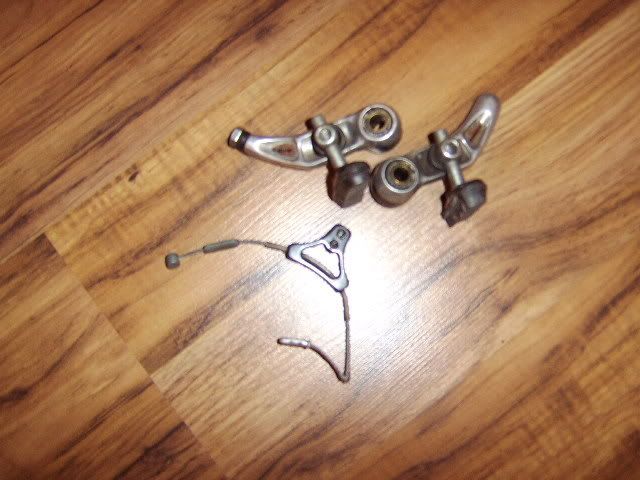 Tektro or similar V brakes (m600 style)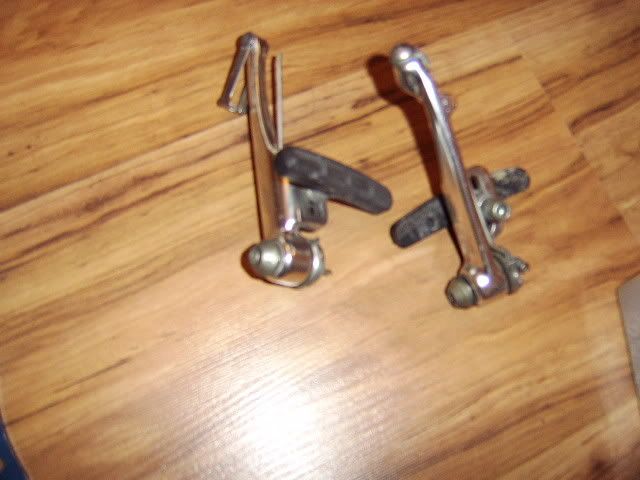 Selection of Magura spares (HS33 lever & 3 pairs of pistons, brake booster and handfull of very dead pads)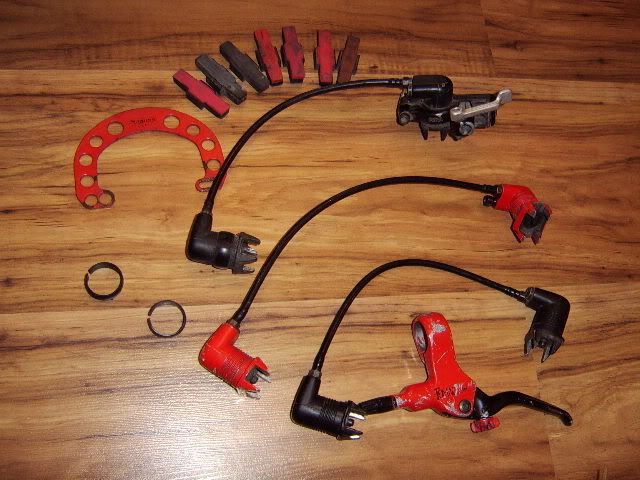 Spaecialised direct drive forks ...alright condition (bit dirty)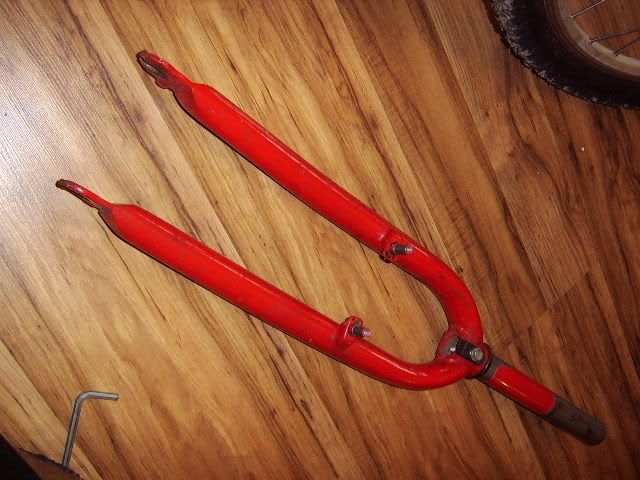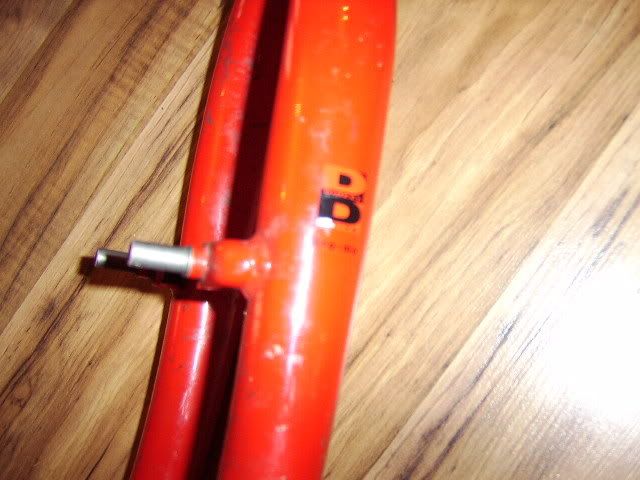 Rockshox air judy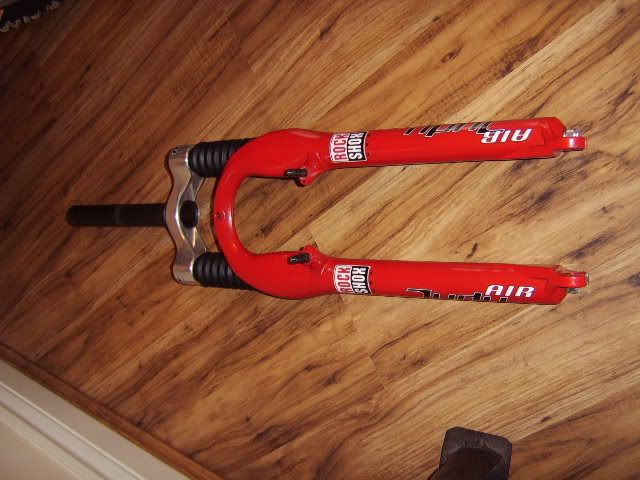 The ultimate Retero brake booster!!!!!!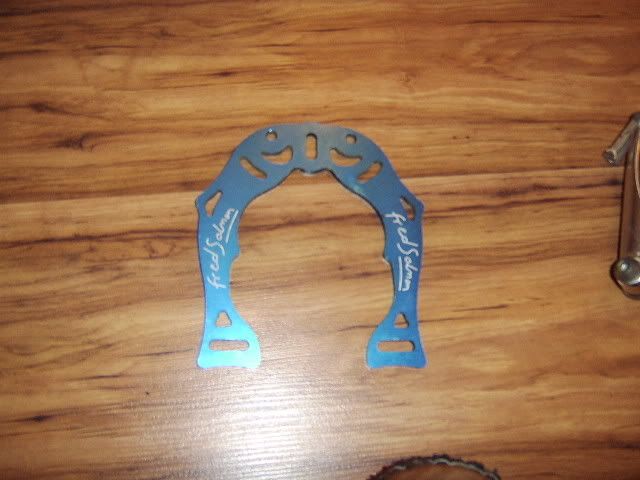 (i actually really like this
)
1993 marin team issue frame (a post pub/drunken ebay purchase
)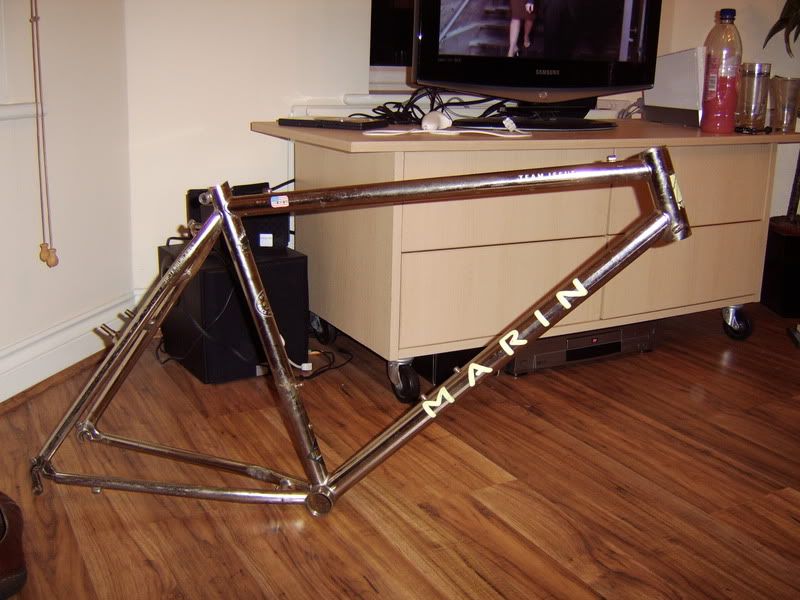 Looks good from a distance, sadly in my drunken "oh my gosh a team issue frame for £29.99 BIN " i failed to note the HUUUUUGE rotten crack in the frame, despite it being described in the ebay auction.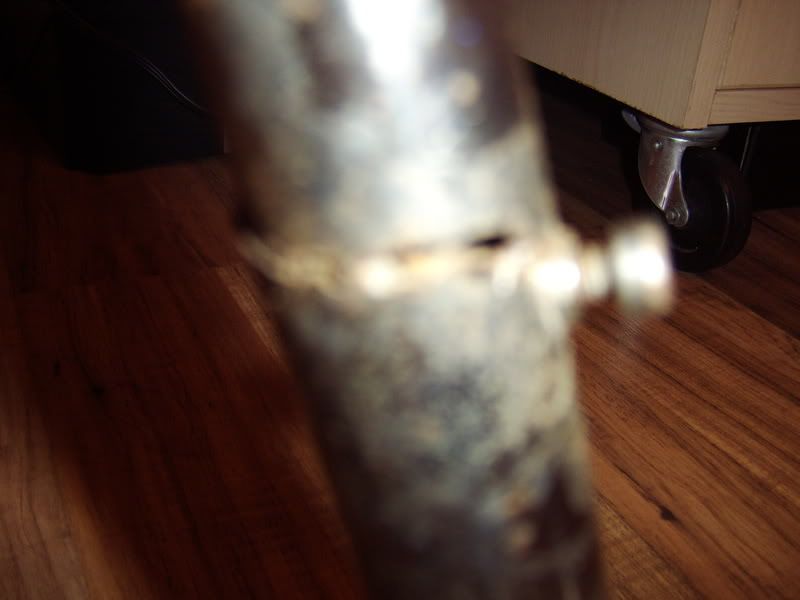 upon recieving it i thought i may be able to do some funky shimmed/plug welded repair job on it....sadly this main crack wasnt the end of this frames issues. Undescribed in the original ad, It appears to have once been used as a plant pot judging by the build up of dirt that was in it, and this has caused serious rust issues in the chain stays.
Original ad below...
http://cgi.ebay.co.uk/ws/eBayISAPI.dll? ... &rd=1&rd=1
So this frame is up for offers, it cost me £38.99 posted...obviously im not expecting to get this back, but if some one wants to return it to use as an ornimental flower pot im open to offers.
So thats the lot for now, if any ones interested in any genuine tat, please PM me with offers as this lot will pass onto the bay on wednesday!

_________________
[size=67]Where we're going we don't need roads!
Under cover operative of the YVMBAPFS cartel.

The Pace fleet:
16" RC100/ 21" RC100/ RC100 Trials prototype/ RC200 F5/ RC200 F8/ RC250 Trials/ RC300 Gunmetal/ RC300 Silver/ RC500 F1 DH