Hi all,
Time to let go of my Mercian.
A sad day, but perhaps like others here, I have to operate a one in, one out policy to maintain speaking terms with Mrs Narcotitlan and baby Narcotitlan.
It's a beautiful bike that I've probably thrown too much money at. Bottom bracket (Mavic), chainrings, headset all top dollar. Size: Seat tube - 20" centre to top. Top tube - 22 1/4" centre to centre. Standover height 31"
Answer Accutrax forks (1" head tube)
Primax roller bearing headset with repro WTB cable hanger
Wheels Mavic 231 on xt.
IRC tyres
Campagnolo cranks with Specialized rings
xt thumbs and levers.
Tufnek bars
grab on grips
Stem actually a 26 clamp diameter, I can throw in a rare WTB shim which is a perfect 22.2 -26mm fit.
XT seat post
Grab on II grips almost new
Specialized composite bottle cage
xt seat post qr
Excellent condition transmission, cables, brake pads etc.
Pedals not included. Nor is saddle but I will throw in a black leather rolls
Fillet brazed 531. 1989 vintage.
looking for £500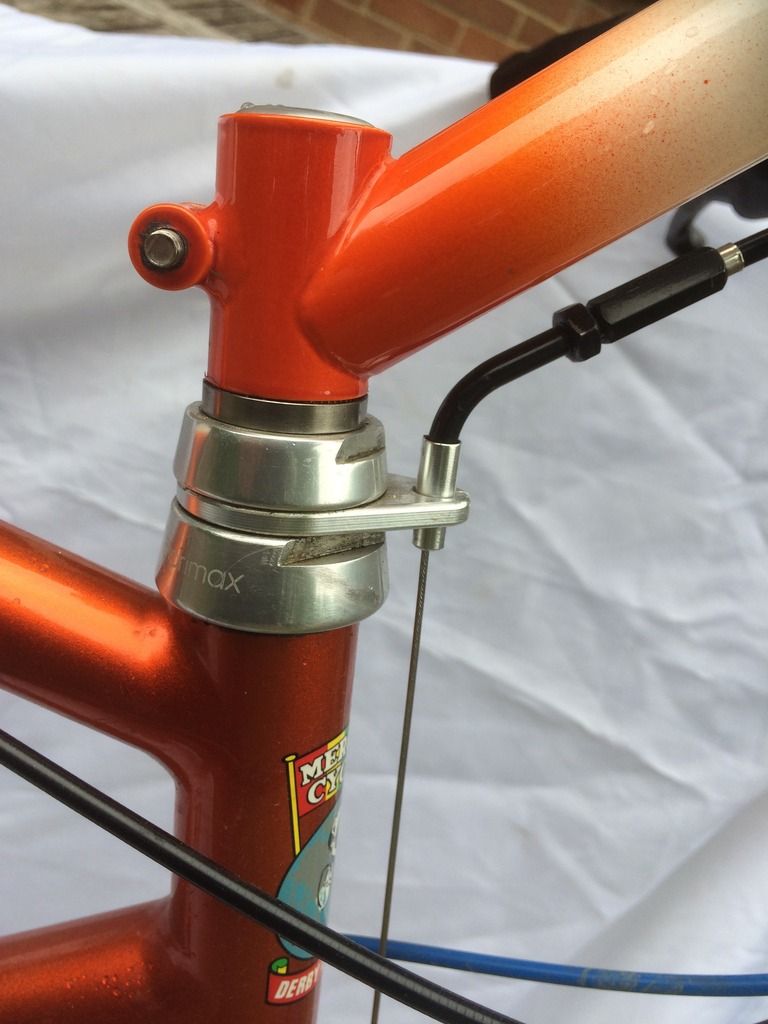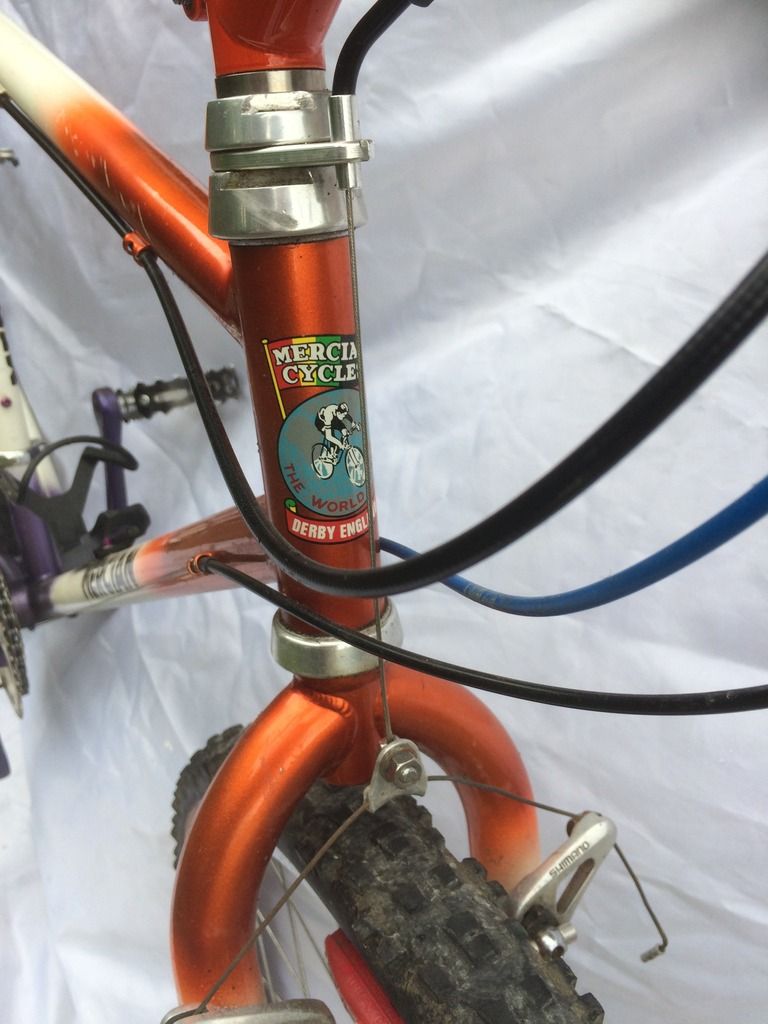 more pics:
http://s300.photobucket.com/user/Pics19 ... j.jpg.html
Also up for sale is this Bullseye crankset with extras that I've been piecing together for a while. I've got a new build to pay for and it doesn't really go with the Bullseye cranks so they're up for sale. Cranks are in good general condition. The paint is a bit tatty so you'll probably want to get them re-painted.
Crank length, need to measure them with a ruler but my tape measure says 171mm.
The axle width end to end is 150mm.

I'm looking for £Sold for the list below:

Bullseye crankset
NOS (shop marks) Bullseye spider to fit 110/74mm standard mtb chainrings.
Correct NOS spider to chainring bolts.
Axle spacers x 4 New
Chainring spacers x 5 new
Safety 'key' x 1 new
Bullseye decals in white x 4 (2 sets) from Gil_M
Shimano Hollotech bottom bracket (used)
Apparently Gil manufactures the shims that you need to fit the bottom bracket. Though there are other options.
I've also got for sale a very nice TA set of Chainrings. and correct bolts/spacers.
This package will be £100 extra and is as follows:
Used but VVGC Original 46 outer ring
New 36 middle ring
New 26 inner ring
New TA spacers nuts and bolts
Used Chainring to crank bolts
Please register interest on the thread before sending a PM
Post:
Free Oxford pick-up
UK: £10 tracked
EU: £15 tracked
USA etc.: £20 tracked
Pics coming up.
The other thing I need to mention is that there was a repair made on the non driveside crank arm. The axle clamp had got cross threaded so a new one was professionally made. It now tightens well and is structurally sound.