I think the indicators are Sprite ones - I can't really remember
Remember to lower your Midg an inch if you've removed the bumpers - bring it back down to chrome-bumpered Midg height...
I've actually got one of these Frontline RTLs on mine:
Quote:
RTL
Improved Traction
Controls Lateral Movement
Lower Roll Centre
Frontline's innovative Rear Traction Control Link is simple to install and gives greatly improved control and driving confidence
Design: The RTL was born out of a need for more control. The design brief was to produce an axle locator, with the following attributes:
simple installation
no spurious loadings
excellent lateral location
The results are stunning. In addition to the above, the roll centre at the rear of the car has been lowered and we have achieved zero lateral body-to-axle movement.
Recommended! Couldn't afford an uprated halfshaft though so went with standard again - hopefully it'll last another 3 years like the last one
For rear number-plate lights i've got little Spitfire ones: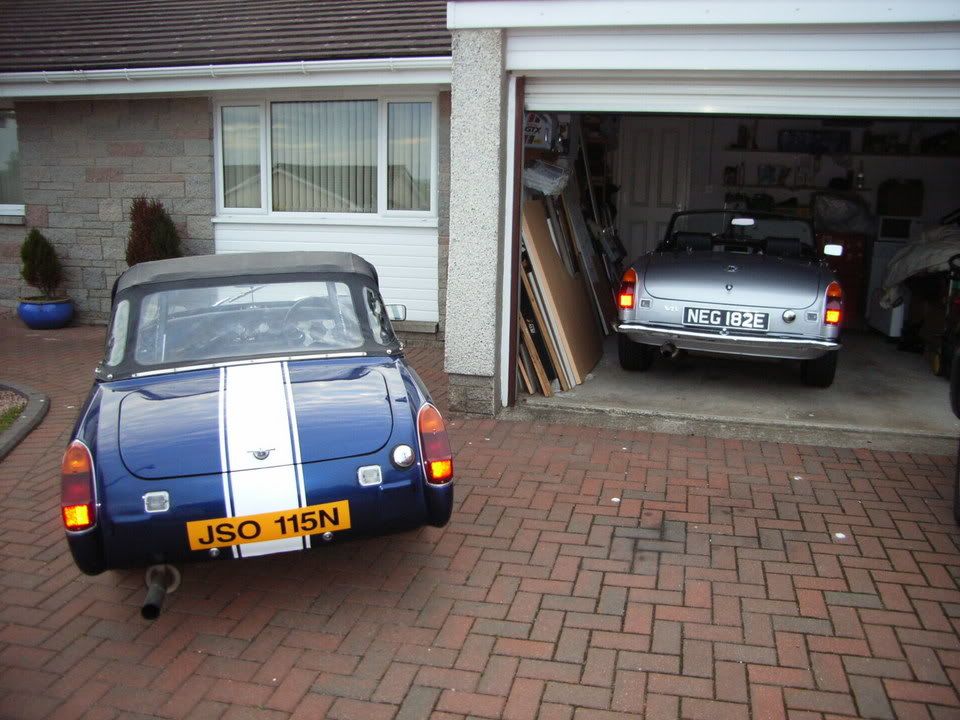 I highly recommend stick-on number-plates, keep it smooooth

_________________
1994 Orange Clockwork
1995 HSW Popcorn Blizzard
1997 Orange Vit T2 - For Sale!