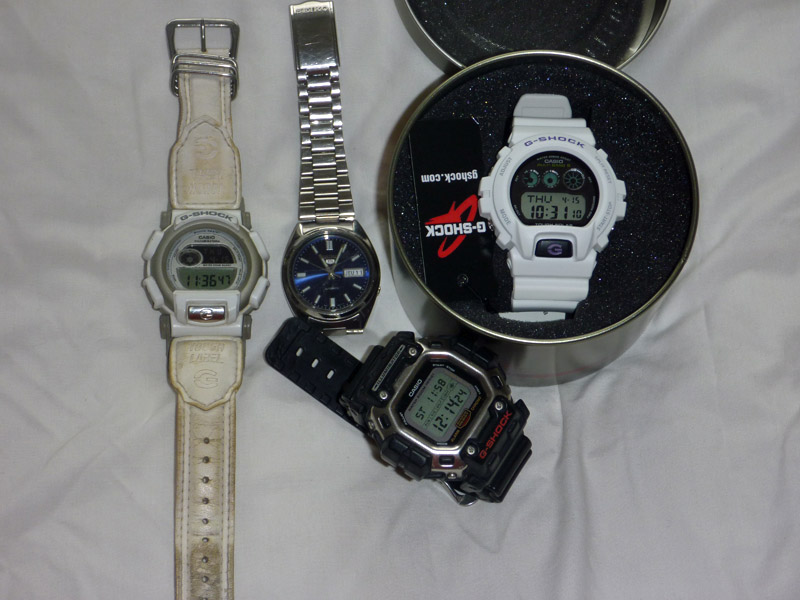 As ever sure Gump will love this.
Left to right
G-Shock DW-003. Well used. Strap tatty. Watch looks fine and works. £18 posted
Seiko 5 7s26-0480. Good working order. See through back. Couple of quite big scracthes on the glass though. £18 posted
G-Shock DW8300. As worn by people of the TV show Stargate. Makes them collectable apparently, not my thing though. Watch has 3 issues. One of the clip which secures the battery inside is broken - battery is secured by case so not a huge issue. Non original strap keeper. Strap a little chewed (really) at one end. Otherwise in top shape and working order. These normally sell for around the ton. £30 posted.
SOLD
BNIB GW-6900 in white. Retail over a ton on amazon. £75 posted.