Thought I'd start on the 405 power amp tonight. Case apart for access to the main smoothing caps...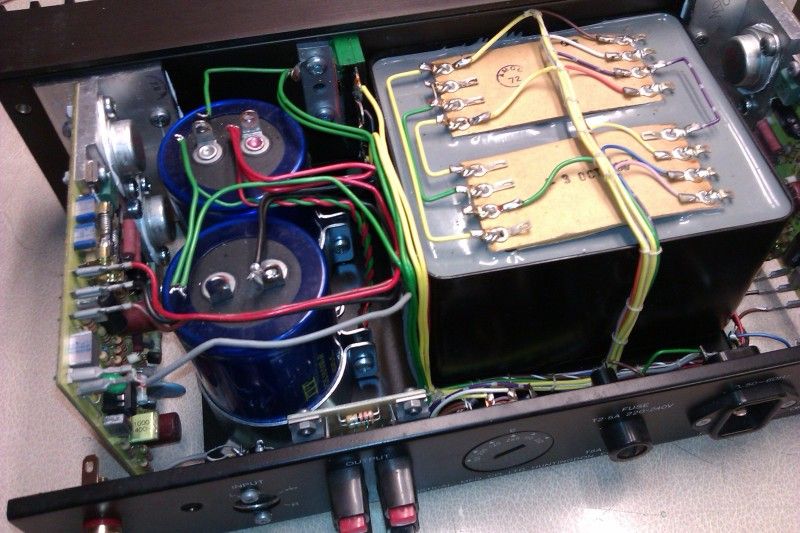 Old caps out - yes, they're a bit swollen (ooer missus!) and probably pretty dried up. My capacitance meter doesn't have a range anything like high enough so I don't know for sure, but being 30+ years old, they'll be WELL past their best!
Sexy new low ESR capsgoing in. These were an absolute bargain 'lab clearance' buy. £30 odd for 6 of them! Normally you'd pay more than that for ONE cap of this spec!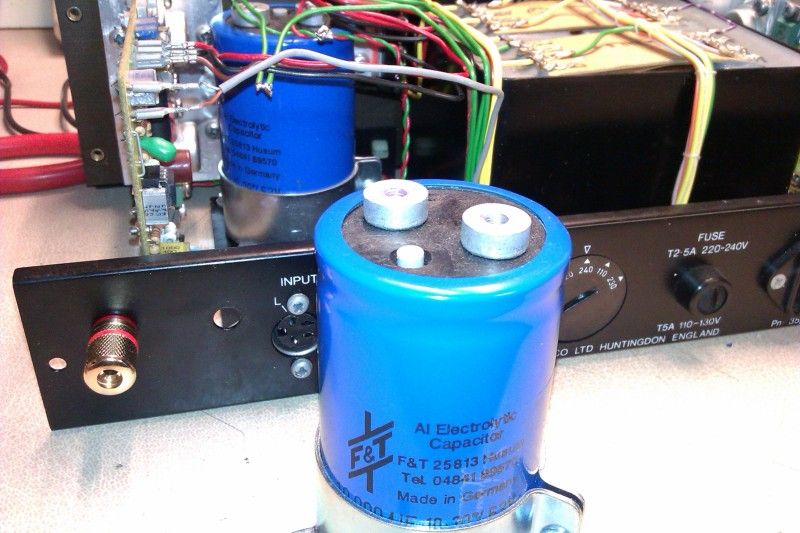 Need to do a fair bit of rewiring, so figured I'd fit decent speaker posts while I'm at it. Will remove the originals and fit decent RCS phonos in addition to the DIN. The smaller caps on the amp boards look a bit knackered too so I'll replace them. May well do my usual 'hand matched' resistor replacements while I'm at it also.
So there we are. Up to date. Just testing the new op-amps in the phono card. Need an arm rewire though, the botched one I did a bit back with arm cables which were too short is a bit flaky...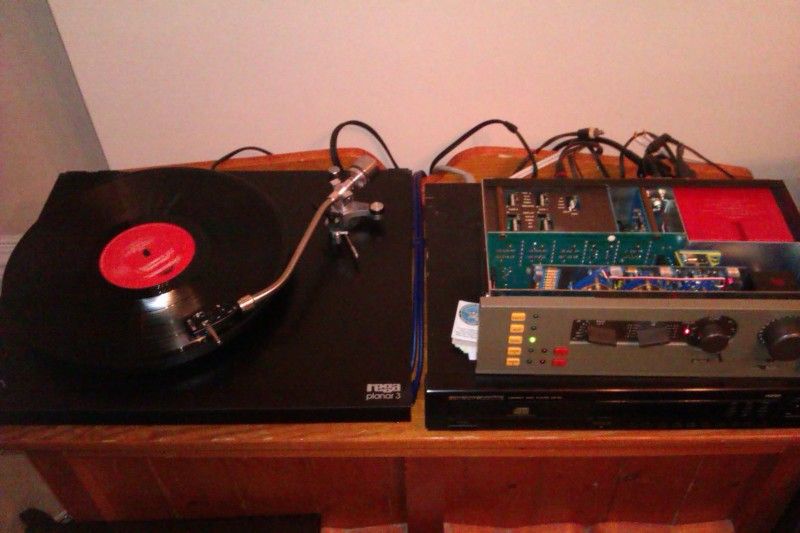 _________________
"Two very small men cutting steps in the roof of the world"