drcarlos wrote:
legrandefromage wrote:
drcarlos wrote:
Can anyone source replacement B&W drivers? My old mans 90's DM601i's have a driver that seems to be making an odd noise and apart from that they are mint. Hoping we can get a replacement driver from somewhere.
They look like these ones: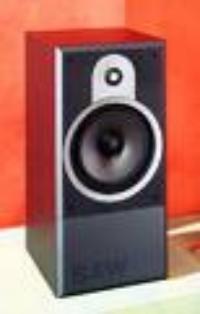 Thanks,
Carl.
Best replaced as a pair.
Maplin may do drivers that will fit and be of decent quality. The originals wouldnt have been stupidly expensive in the first place. Try also looking for a set on ebay. Sometimes the replacements can be better sounding than the originals!
Getting him to measure the drivers, but I think they are probably 6.5" and I found some Audax ones on eBay for not a lot of money. Thanks.
Carl.
I replaced a pair of drivers in some little Royd floor standers that my wife managed to destroy with the help of Led Zepp and far too many Watts.
I got them from a specialist supplier on line and matched both sized and electrical characteristics. The improvement in sound was immediately noticeable, not that I told my wife of course, I mean, how often do you get to lay a guilt trip on the other half
I have never been in the audio industry, but I did used to fix computers back in the late 70's and early 80's, before PC's existed.

_________________
"I'm your huckleberry, that's just my game"