As I said. Like so many audiophiles - far more money than sense.
Interesting... so much BS crammed into such a short article.
http://www.soundstage.com/revequip/duvall01.htm
His speaker cables seem particularly capacitive to me, so I decided to do a quick and dirty experiment - as it's Friday PM and there's beer at 4pm.
I assumed a speaker cable length of 10ft (approx 1.5nF), and substituted a loudspeaker with a 6 ohm calibration resistor (not ideal, but probably gives a smoother roll off curve than a real LS would), and ran a calibration between 9kHz and 30kHz. OK, my source impedance is wrong as I only had limited choice of generators due to others being in use, but you get the general idea. High capacitance in the cable causes 4dB HF roll-off, which could make a harsh or toppy system sound 'nicer' -
but less accurate
.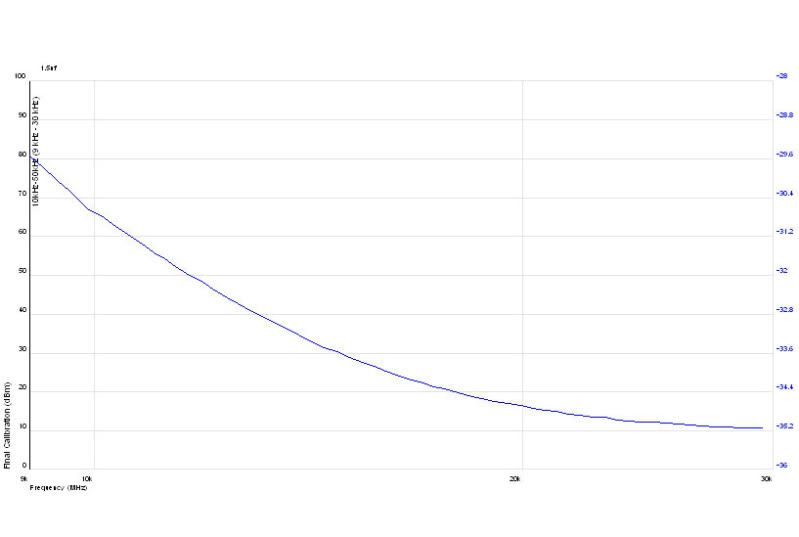 The right hand axis is loss in dBm, ignore the left hand axis in this instance.

_________________
"Two very small men cutting steps in the roof of the world"