I had one of these (probably 20-25 years ago?) I worked with a bloke who was a bit of a gadget freak and used to travel to the US a lot and he bought it out there. I bought it off him a few years later when he was on to the next big thing.
It had a lead acid battery which was nearly as big again as the player (this pic is without), it was heavy, and you couldn't breathe on it before it skipped! It was a bit useless as a mobile player, so I ended up just using it as a source for my domestic hifi until I got a proper player.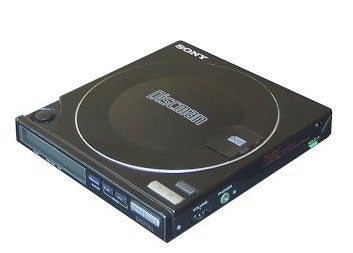 EDIT - just found a pic of something like the model he replaced it with.

_________________
"Two very small men cutting steps in the roof of the world"