Hi all,
Down at the folks' this week clearing out the attic, and I came across an old collection of MBUK I'd boxed up years ago.
From what I can see it runs between 1992 and 96. Also found the calendars from 1995 and 1996 in there, some of the 'Works Bikes' pictures, and a load of the MBUK stickers. The stickers run from the Mint Sauce ones, through the manufacturer ones, and on to the slogan ones.
The mags from the very early bit of the collection have gone on a bit of a diet it seems and have either lost their covers or aren't in the best condition (pre-Nov 94).
The issues are as follows:
1992 - Nov only (vol. 5 issue 11) - cover present but loose
1993 - Aug, vol 6 issue 8 - cover present
Midsummer issue, vol 6 issue 9, cover attached
Nov, vol 6 issue 12, cover attached
Winter special, vol 6 - cover attached, hard spined edition
1994 - Jan-Apr, vol 7 issues 1-4, no cover
Jun, vol 7 issue 6, no cover
Jul, vol 7 issue 7, cover attached
Aug, vol 7 issue 8, cover attached
Sep, vol 7 issue 10, cover attached
Oct, vol 7 issue 11, no cover
Nov, vol 7 issue 12, cover attached
Dec, vol 7 issue 13, cover attached
1995 - Jan-Jun, vol 8 issues 1-6
Midsummer, vol 8 issue 8
Aug-Dec, vol 8 issues 9-13
1996 - Jan-Dec including Midsummer edition, vol 9 issues 1-13 (including double of March issue)
The 1995 and 96 ones are in the photos.
Ideally would be looking at local pickup only due to the weight of the collection - this will either be Edinburgh or Aberdeen. I can do either although for Edinburgh it may be two weeks until I'm back down.
£20 the lot please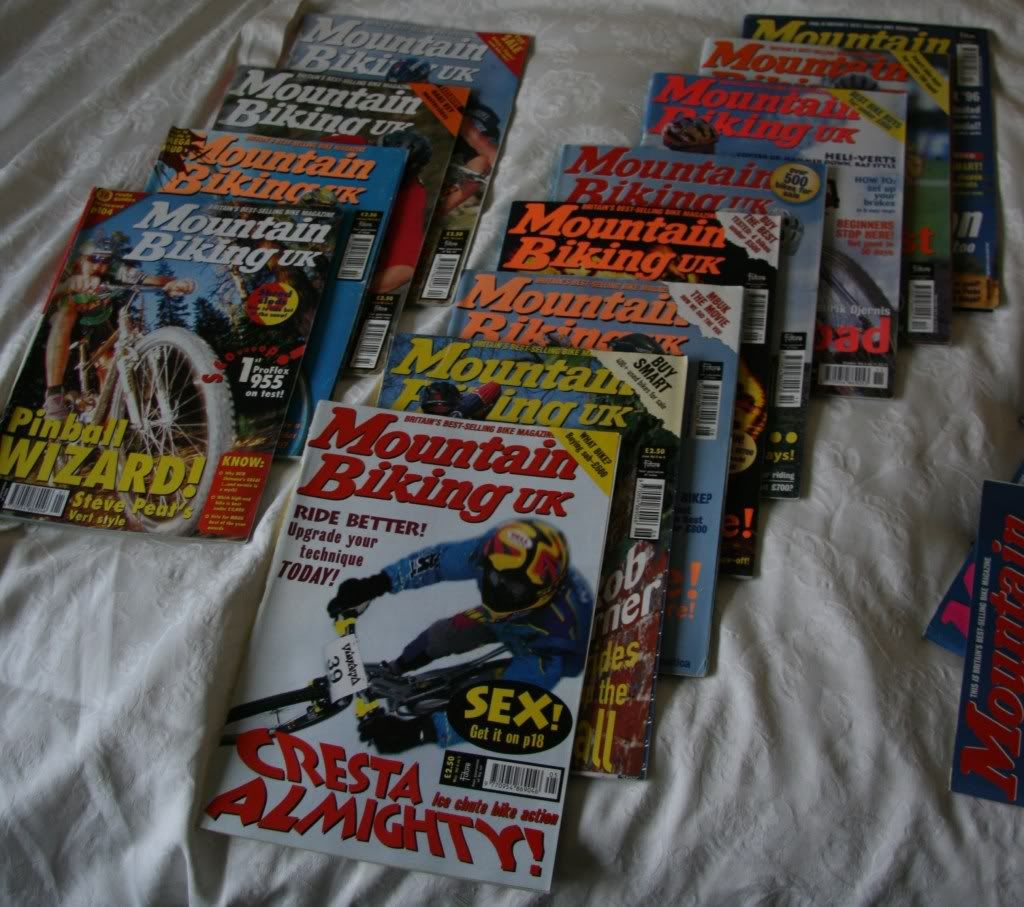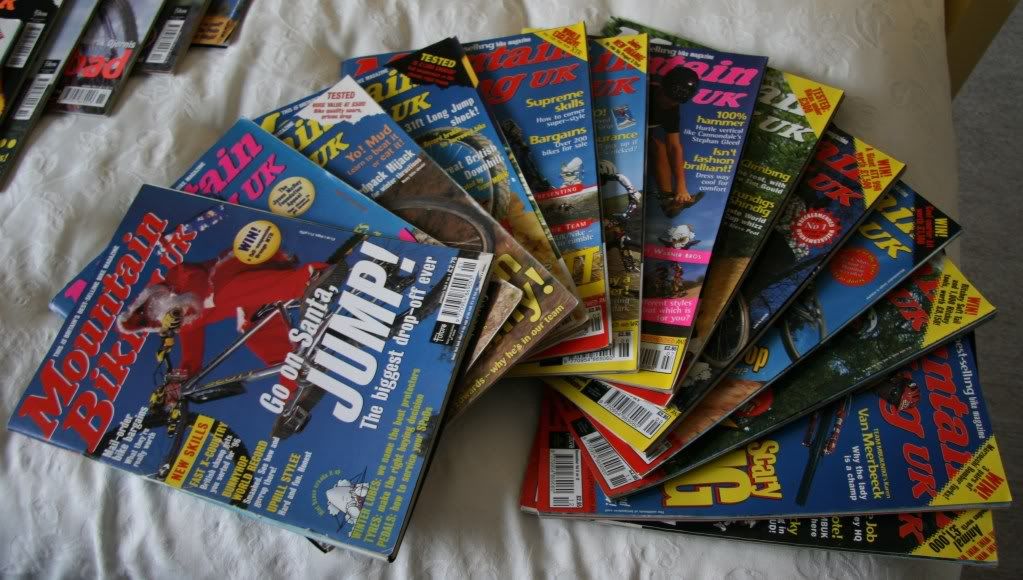 [/img]
_________________
'98 CinderCone on P2 now becoming the SingleSpeed
1995 Kona Sex Too in the works.....
WANTED: Red 44T chainring in 110pcd... something nice please