A pair of quality Berghaus boots with the full goretex lining making them lovely and waterproof.
They have some wear to the sole, but tonnes of life left yet. As can be seen in the photos, the suede finish is in very good condition and they still look fairly new on the uppers.
I bought them in error, as I should have got a size 11 which effectively becomes a 10 when you wear wooly socks!
These would really suit a size 9 foot.
Looking for £25 posted please. I will post internationally but costs will vary.
Thanks for looking.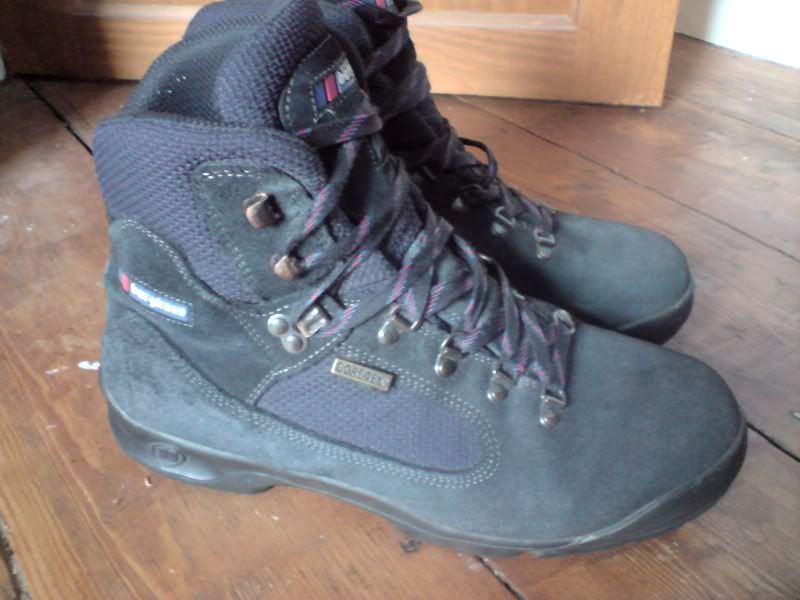 _________________
1990 Marin Team Titanium, 1991 Marin Team Titanium, 1993 Marin Team Titanium, 1994 Marin Titanium FRS, 1995 Marin Team Titanium, 1995 Marin Eldridge Grade, 1996 Marin Team Titanium, 1998 Marin DH FRS, 1999 Marin Team Titanium, 1999 Marin Mt. Vision Pro, 2015 Marin Mount Vision C XM9

1988 Concorde Colombo, 1990 Raleigh Dyna-Tech Cronos Titanium, 1992 TVT92, 1993 Colnago Master, 1997 Colnago Master Olympic, 2005 Look KG481-SL, 2009 Look 586

WANTED: Marin Titanium - pre 1990, 1996 FRS, 2007 25th anniversary