For sale is my 1992 Citroen Ax Gti with vts engine conversion.
I'm only selling as I have a mk1 Gt that I like better and Mrs Paul says one Ax is enough.
The car has been subject to a part rebuild.
I kept a photographic record of the work done during that time. (I can forward these on request.)
Work carried out includes,
Strip down of front end, removal of any rust found complete engine bay and wheel arches were repainted with 2 pack. The inner wings have been slightly smoothed, some holes that weren't needed were smoothed.
The radiator had custom mounts welded to the car to allow lower fitment so cool air could reach the filter
The engine had a new head gasket the head was skimmed and cleaned and rebuilt with new seals.
New belts and tensioners were fitted.
Engine and box were repainted red and most alloy parts were mirror polished and seals that required replacement were.
Driveshafts, wheel bearings, trackrods, ball joints, brake pads and shoes were replaced. I'm sure I've replaced other parts to but its so much its hard to remember!
Overall she is in great condition the exterior and interior are original though so there are some marks and small dents. No rust, any I found which was minimal has been dealt with. I have the kit, bumpers, lights windows off to check.
The black around the window was repainted.
The whole car has been cleaned and detailed this included removal and washing of the interior.
Mileage on the clocks is 97k
I had her Mot'ed on the 2nd of July and she was given 6 months tax the same day
Spec
Saxo vts engine and box loom ecu etc.
Raceland stainless 4-2-1 exhaust manifold
Scorpion single exit stainless exhaust.
Wolfrace stainless air filter
Polished alloy intake pipe with red silicone pipe work.
Polished rocker covers, ecu, alt bracket etc.
Interior is standard Gti with the original cassette player
Wheels are saxo vtr painted with black magic pearl paint wrapped in 4 firestone tyres
System 2 shocks and springs from proven products.
Saxo vts brake master cylinder and front calipers
Saxo vts nissens alloy radiator
Custom black headlights and side repeators
New windscreen fitted by AA auto windscreens
New pressed alloy number plates
New Battery
Lots of new parts fitted
The asking price is £2100
I'm sure I've missed something so please ask if you want to know anything.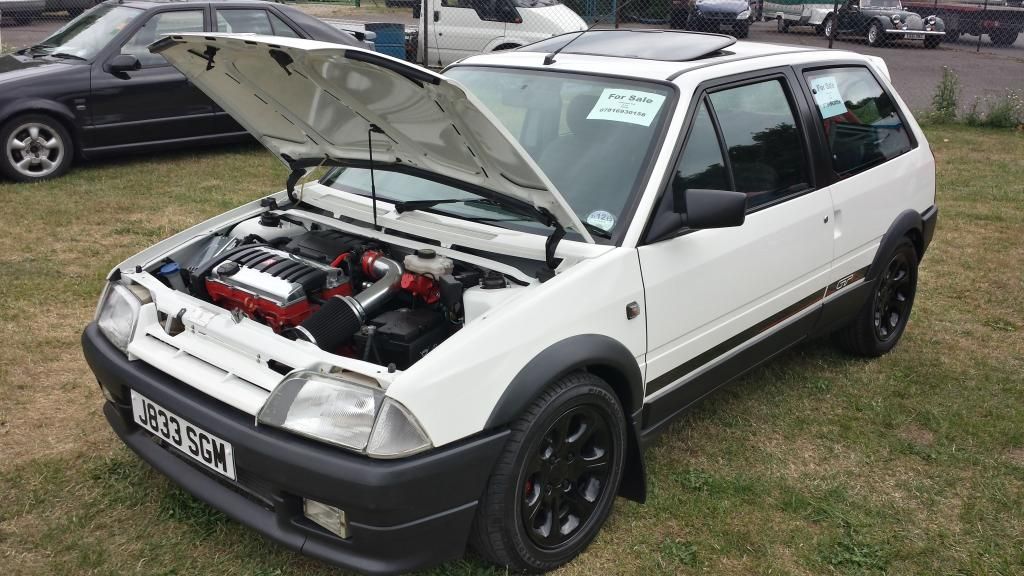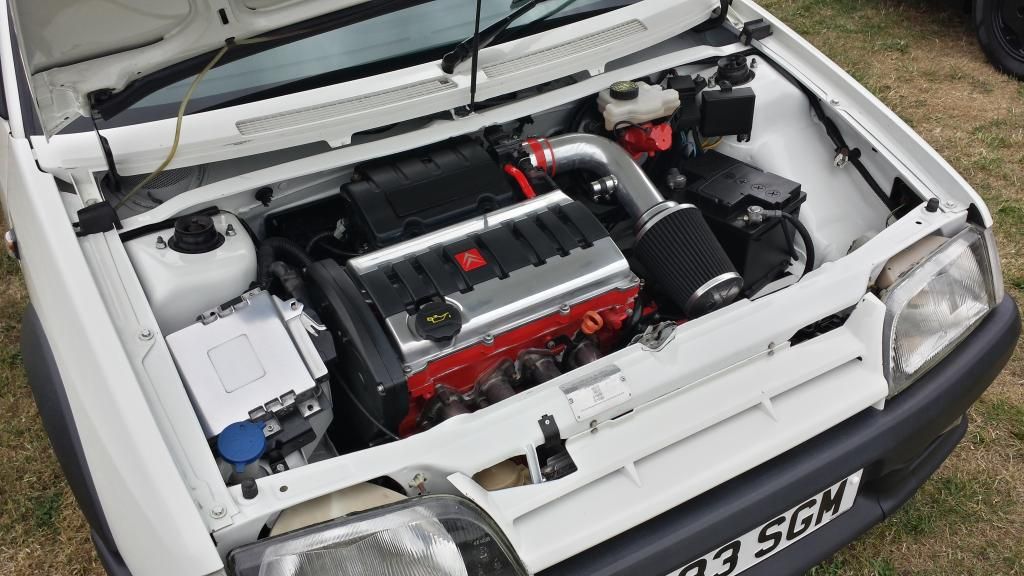 _________________
Rides, 1991 Saracen Killi racer, 1995 Schwinn homegrown f/s, 1995 Schwinn s9six, 1996 Schwinn homegrown factory xt, 1997 Schwinn factory f/s xt, 1998 Schwinn Homegrown hardtail Lxt, 1999 Schwinn Homegrown 4 banger, 1999 Tomac 78 special, 2001 Schwinn homegrown pro