Managed to get my car hit by a lorry so quickly nabbed this in January to carry bikes whilst things were straitened out (no pun intended).
Anyway since owning it I've done 4,000 miles up to the lake district across to Snowdonia, and it still runs fine. Well I say fine....
Bad bits
The engine is using oil, (quite a lot) but it passed a pre MOT emissions test last month
The whole car is a little tatty
The stereo volume adjuster is a game of Russian roulette sometimes it goes up sometimes down (adds amusement to those long drives).
Oh and the passenger mirror is missing, was missing when I bought it
Good bits
MOT till the end of April
Tax til lend of June
Never not started, and it happily sits on the Motorway
Huge boot
2 winter tyres at the front
V5C in my name, and HPI clear
New CV joints both sides at the front
New Rear hub including bearing (ouch this was expensive)
New brake cylinder at rear
Plenty of pad life and disc life
Decent Alloys
£545, not in a major rush to sell as it's still in daily use to carry the bikes.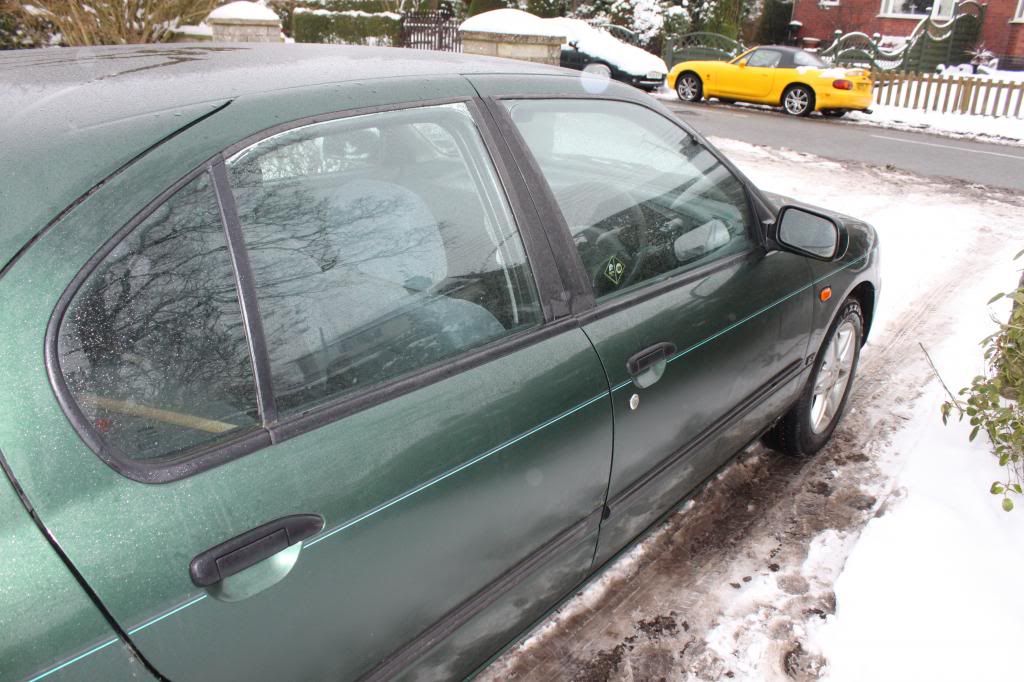 _________________
1988 raleigh Cobra (always falling apart), 1993 Raleigh Mtrax Ti1000 (in bits),