After many years of happy ownership I've decided to put my Eunos Roadster up for sale as it's time for a change.
-1992 Eunos Roadster 1.6litre (NA6CE) (imported 2003)
-145,000kms (approx 90,000miles)
-MOT till 01/05/13
-Tax till 01/12/12
-Huge file of old MOT's, receipts, handbook etc, lots of history in my ownership.
-Comes with Private Registration number "E15 JDM" included in the sale
-Fitted with "Gemel" Thatcham Category 1 alarm/immobiliser
Exterior
-Jubiride medium Fender Flares
-Garage Vary/Wizdom front bumper
-Carbon fibre vented headlight cover
-TSI's
-Black front tow eye
-Offset front numberplate bracket
-R-spec rear spoiler
-OEM rear lower lip spoiler
-Clear/Black rear light clusters (with rear fog light integrated)
-Clear high level brake light
-Clear/chrome side repeaters
-Clear side markers
-"Angel-eye" headlights
-"Sleepy-eye" headlight kit & switch
-Volvo "spray" type washer jets
-Vinyl soft-top in good condition, no rips or tears, rear plastic window in good condition also.
-Hardtop with heated rear window, with front & side latches.
Interior
-Sparco Sprint 5 seats mounted on stock MX5 runners
-Waeco heated seat kit
-Sparco steering wheel
-Sparco pedal covers
-Joyfast medium gearknob
-Apexi Turbo-Timer
-Honda S2000 starter button
-AEM Air/Fuel guage
-Autometer Boost Guage
-Electric windows (fully working)
-Remote central locking (with spare fob)
-Chrome "style bar"
-Heated rear window switch fitted
-Roadster stainless sill trims
-Ashtray replaced with a phone/ipod holder
-Crash pads trimmed in red vinyl
-Red leather gear gaiter
-Red leather handbrake gaiter
-White speedo dials
-White heater/aircon dials
-Aircon fully removed
-Centre armrest padded cover
-MX5parts floormats
ICE
- 4 x Infinity Reference speakers (2 in doors with tweeters mounted in door crashpad, 2 behind the seats)
- 4 channel Mutant amplifier in boot
- 10" Vibe Pulse Subwoofer in custom enclosure for passenger footwell
- 2 channel mutant amplifier in boot
*NOTE: Head Unit NOT included in sale.
Wheels/Handling
-XXR/Sportmax 002 wheels powdercoated black. 15 x 8" 0et offset
-Toyo T1-R tyres with good tread. 225/50/15
-Black alloy wheel nuts
-Koni coilover suspension
-Front lower chassis brace
-Uprated 1.8 OEM brakes including caliper carriers and 1.8 OEM discs
-EBC Redstuff 1.8 pads
-Goodridge braided hoses.
Engine
-GReddy/Mitsubishi TD04h turbocharger
-GReddy cast manifold with relief cuts done & uprated mounting hardware
-Flyin' Miata stainless turbo heat shield
-Begi/GReddy seperated gasses 2.5" stainless steel downpipe
-2.5" stainless decat-pipe, with O2 bung for wideband O2 sensor
-2.5" "XS-Speed" stainless steel cat-back single exit exhaust
-Magnecor KV85 uprated ignition leads
-K&N cone air filter
-Racing Beat air filter adapter mount
-GReddy Emanage Blue ECU controller (complete with USB cable & software)
-O2 clamp (made by miataturbo.net member "olderguy")
-2 bar Weber MAP sensor
-AEM wideband 02 sensor & guage
-Track Dog Racing slam panel cover
-Intercooler & silicone/stainless pipework
-SARD R2D2 blow off valve
-320cc Supra "yellow top" injectors with resistor pack
-Flyin' Miata dual feed fuel rail with stainless lines
-Stainless oil feed line
-Oil return tapped into sump.
-Cam-cover breather filter
- 1.8 clutch & flywheel fitted
-Cam cover chopped & powder coated
-Charcoal canister deleted
-Windscreen washer bottle re-located
This car has been a pleasure to own over the last few years, it has only ever let me down once around 2 years ago when the oil pump gave out, a known good used engine of around the same mileage was fitted by a friend of a friend and the car has performed faultlessly since.
The car was dyno'd at 185Bhp at the flywheel a couple of years ago but honestly feels as though it pulls a little stronger since the new engine went in, after around 3000rpm the turbo quickly spools up and it's quite easy to find yourself above the national speed limit before you know it, I estimate the 0-60 time to be 7sec or so, this car could definately be described as a "pocket rocket" and sounds amazing when on-boost and also pops & burbles nicely on the overrun.
I have only ever run it on Mobil 1 fully synthetic oil and done regular oil/filter changes.
In the corners it feels planted and has scared a couple of friends with how fast you can take corners in it, when it does break away it still feels steady and progressive so is easy to control.
As it's a 20 year old car it does have it's fair share of scratches and supermarket trolly dings as is to be expected, the front bumper in particular has a fair few stonechips.
The offside sill will need a repair before the next MOT as the outer skin has gone through, so budget a few hundred quid to get that sorted.
All in all this is a fast, reliable little car which is loaded with aftermarket parts and JDM goodies, it comes complete with the Hardtop with heated rear window and also includes the Private Registration "E15 JDM", I also have a few spares such as 5l of Mobil 1 oil, oil filter, soft-top cleaner etc which will be included in the sale.
Asking price is £2800 ono.
Feel free to contact me via PM to arrange a viewing/test drive, I am located near Middlesbrough.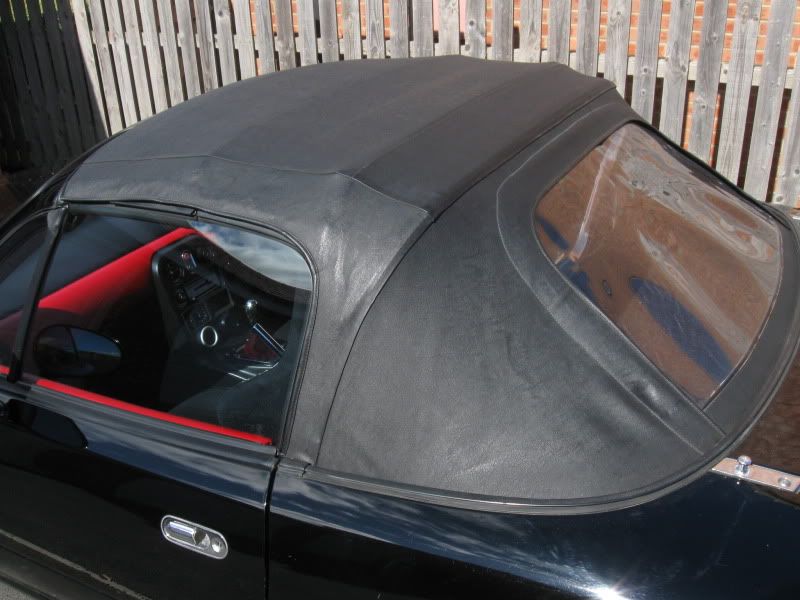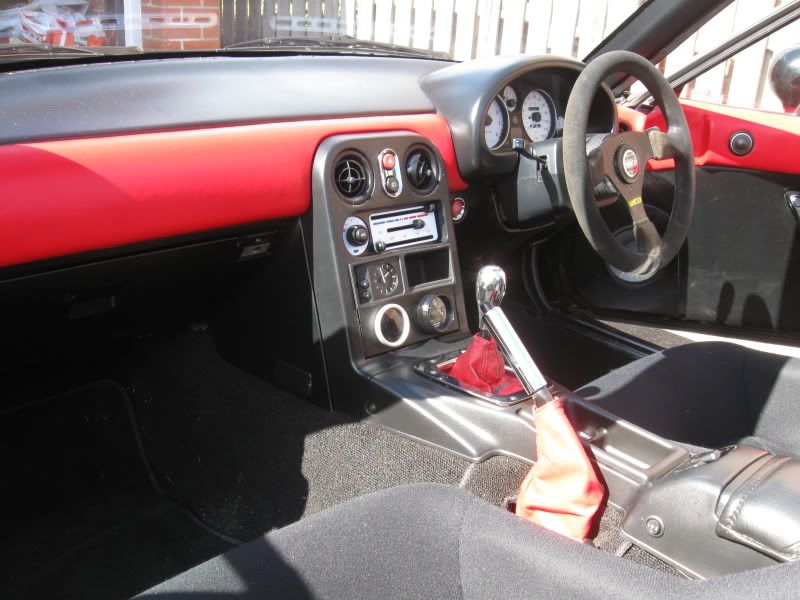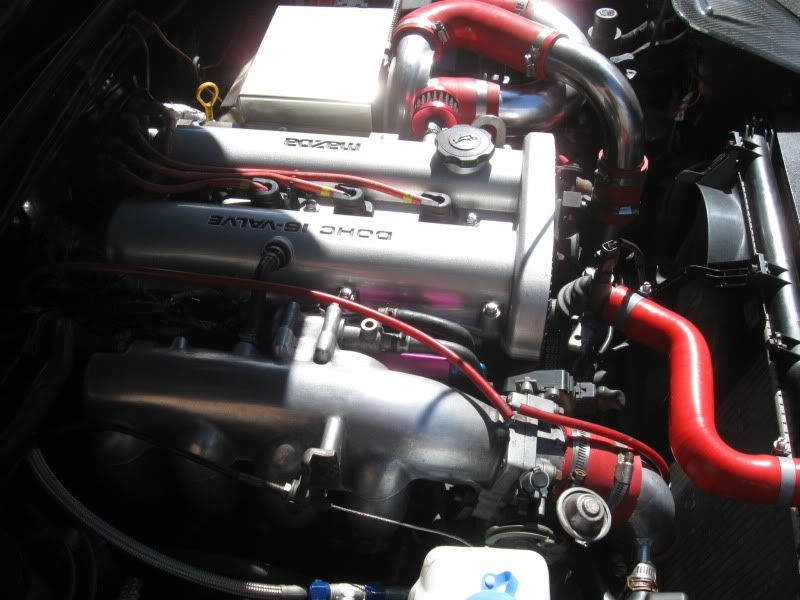 ps: I have a bike rack that fits on the car, takes 2 bikes, will throw this in for a Retrobiker