Surplus to requirements & immaculate.
"Wife friendly" at approx 15 cm tall for the cubes
Includes :
1 x "acoustimass" module ...that'll be a sub then.
2 x directional speaker cubes
£200 and collection only from Derbyshire as the sub & the stands weigh a fair bit. They cost over 400 and have had little use.
Bose Stands - £35 - Cost over 90 IIRC.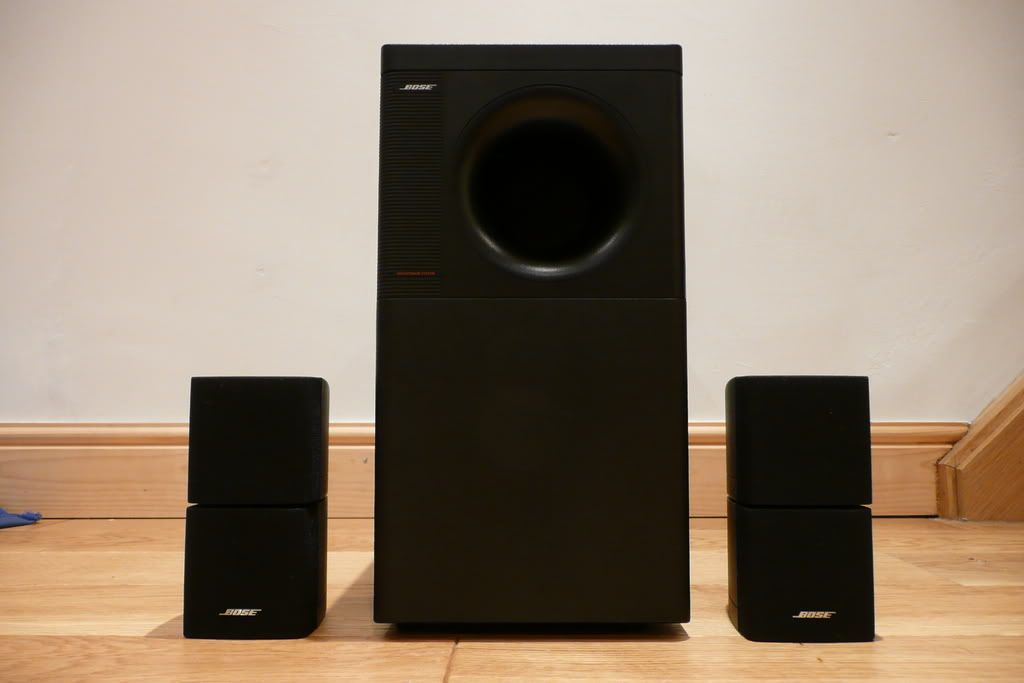 _________________
Sell me your
GREEN 1 1/8 ahead stem
Sell me your
GREEN Moby 27.2
- can swap 26.8
Feed my addiction - Click here
http://www.retrobike.co.uk/forum/viewtopic.php?p=167121#167121