Swift motorbike jacket in good clean condition. It's called Artic. No liner in side but most all round zip liners will fit, i may even have one that fits. All the grey stuff in leather.
Mixture of fabric and thick leather where it counts. I would say you could where this without a liner in the summer.
Feels more like a very roomy large than an XL.
SOLD
£35.00 posted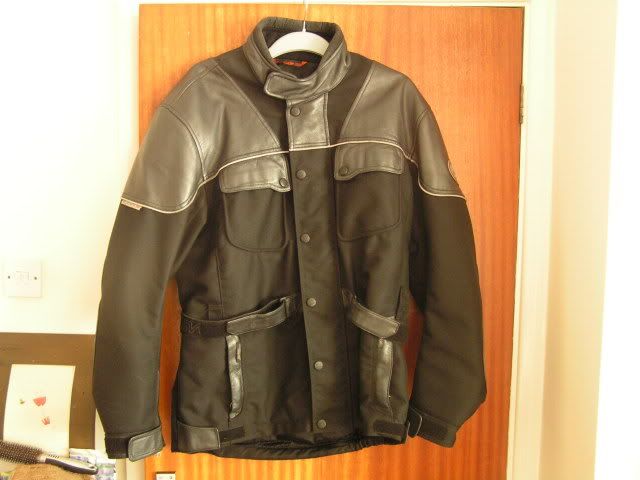 _________________
Voodoo Erzulie 19.5" bit too big looking for 18.5" steel Voodoo
Lots of memory bikes !

That is what I mean, if you think I meant something different....well,that is in you head , not mine !

Just think of all the people that would agree with each other, but can't because they don't speak the same language