The shed's getting too full, it's not allowed to live in the house, so it needs to go! Most stuff would have to be collected due to weight, but you're welcome to arrange your own courier.
Mainly stuff that I intended to refurb at some time, but too many hobbies means this is on hold indefinately. Pics on request.
These aren't pics of mine just from t'internet (don't have any but will supply on request)
Leak Stereo 30 (I have 2 of these!) Working last time I looked but pots could do with a clean as a bit scratchy. £20 each
Goodmans Magnum K (Pair). Awesome sounding big speaker (12" bass drivers) which compare well to a lot of modern stuff. Cabs are a bit scuffed, but would paint or stain OK - £30. (I've seen these sell for hundreds in the USA!)
SOLD
Musical Fidelity Electra CD player - not working. Lovely powerful sounding CD player -
FREE
if you arrange pick up. Far to nice to bin!
I have several other items which I'll add when I get home, including a lovely and quite rare 1970s Goodmans Receiver which would go lovely with the Magnums!
And there's more!
Goodmans Module 80 Stereo Receiver. Lovely condition for its age. Perfect with the Magnums! £25
Aiwa AD-F410 Cassette deck. Yes, I know. Cassette schmassette, but hey, your bikes are as old as cassettes! £15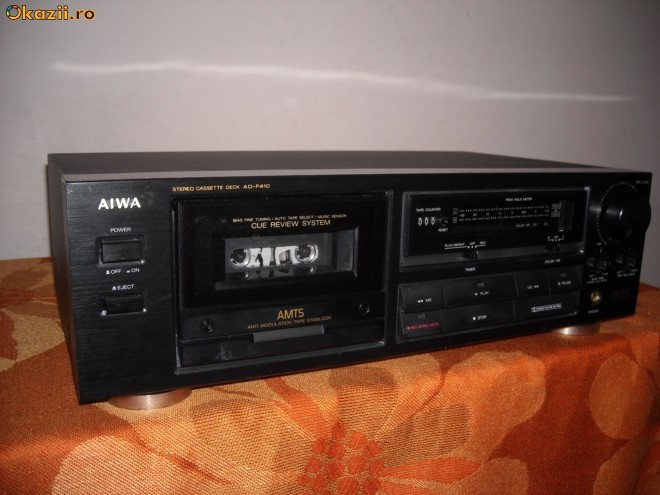 Aiwa AD-6550 Cassette deck. This one's a beauty, proper retro with levers for operation and moving coil VU meters! Needs a set of belts, still available from specialists - and probably eBay! £25
Jordan Watts GT MkIII loudspeakers. Radical (for BITD) slimline, designed to be wall mounted. Cabs a bit scuffed. £20
Wharfedale Linton Mk1 loudspeakers. Well known and reliable. Cabs a bit scuffed etc, but sound great. £15

Wharfedale Laser 30 Loudspeakers. Nice compact bookshelf speakers. Rather good nick for their vintage! £15
Acoustic Energy AE2 Loudspeakers. The piece de resistance! These were VERY expensive BITD (google them). They are in reasonable cosmetic condition, but the bass unit surrounds are decayed - a common issue with these. I have bought 4 new surrounds but haven't fitted them. A little work will see these rockin again! There's a pair of these on 2nd hand hifi site 'Choice HiFi' for £995 at the moment! I'd like £100.
SOLD STC
All of the above are subject to offers of early to mid 90s bike bits
[/img]