This car is perfect for mountain biking as you can put your bikes in whole and strap them to the sides with the lashing eyes and I will be sad to see it go.
But due to a new job I'm going to have to sell my landrover to fund a cheaper car
Would consider px for small diesel like a golf tdi. Could include upto about £1k for the right car.
Its a 1987 110 that has been converted to a hard top as the rag top was not very practical for an every day car.
It has done 119,000 kms and currently has a 200tdi engine which has done about the same mileage. The car has a td5 intercooler and radiator fitted.
The car runs very well and returns around 30mpg!
The chassis is typical ex military and is in very good condition although does have light surface rust which is a project I was going to do in the summer. I will include 12 cans of red oxide spray in the sale.
During the easter holiday a recon gearbox, brand new 1.211 ratio t-box and clutch was fitted to the car although the gearbox appears to be leaking a bit of atf from the rear seal.
The car also has power steering and has a heated front windscreen which is great in the winter.
It has a standard tow bar plus electrics with a rear step.
It has 2007> high back front seats in half leather/alcantara and in the back it has six individual side facing seats in half leather/black cloth.
The car has a reinforced lockable steel cubby box with a pioneer bluetooth stereo installed.
The tyres are all good with a brand new spare and I will include 6 brand new michelin xzl's for free.
Any q's let me know.
I'll get some more pictures up if there is any interest.
I'm looking for £3500 ono.
Chris.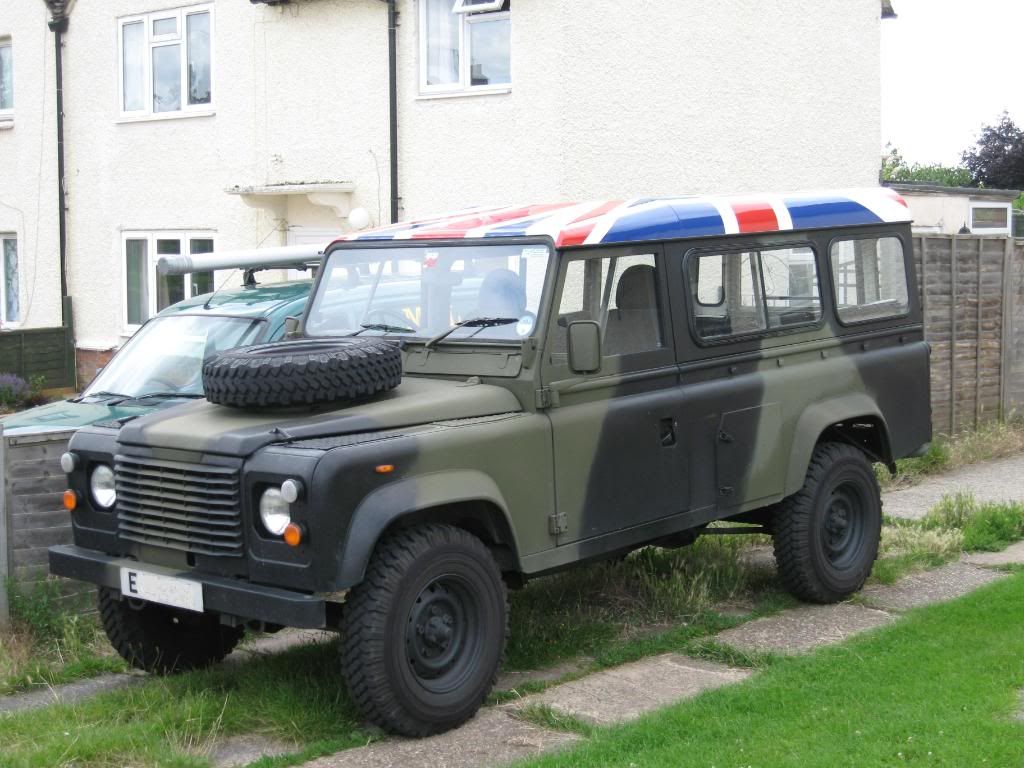 _________________
Wanted: Mountain Goat Deluxe.
Mostly riding:
2010 Mountain Goat WTR.
On way: Breezer Sky.