In my mission to clear our 'spare' room in preparation for small child number 2, I have a couple of bits of office type furniture to dispose of. First up is my PC desk, originally from Argos it's in good general condition and has plenty of space for a large tower PC and printer. There is a small drawer for storage and both pedestals have adjustable shelves. There are some screw-holes in the back where an extension lead was attached and an area of the top has lifted due to some damp damage while it was in storage but it is where the monitor sits so tends to be hidden when the desk is in use. Size: 590 x 1380mm, 730mm high approx.
The desk is currently partially dismantled but I will make sure it is labelled and with some form of instructions to re-assemble it. The chair shown in the photo is included in the sale, basic gas-lift typists chair, in decent condition apart from some damage to the plastic piece that holds the back, it just means that the back tips further back than it should, it's still perfectly usable.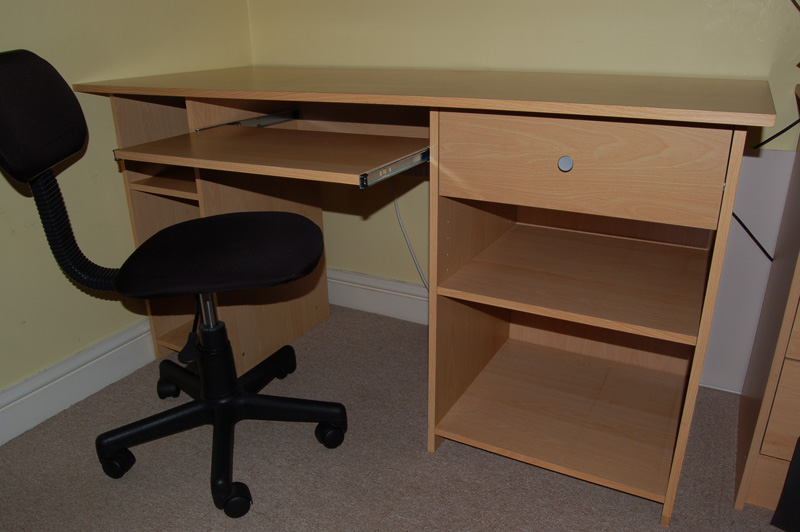 Come and take it away, collection preferred but I can probably sort delivery locally if required.