Ok, Ghost in the shell DVD and DS games gone.
Everything else left is now up for grabs for just £30 delivered (!)
Thats 27 DVD's, 2x PSP games, and the family guy/south park box sets!
Whats that work out? something like 90p per DVD?!
Madness!
Paypal Gift please.
I estimate approx 50% of these have never been watched, many still have the wrapping on them. Grab a bargain and stay in all week!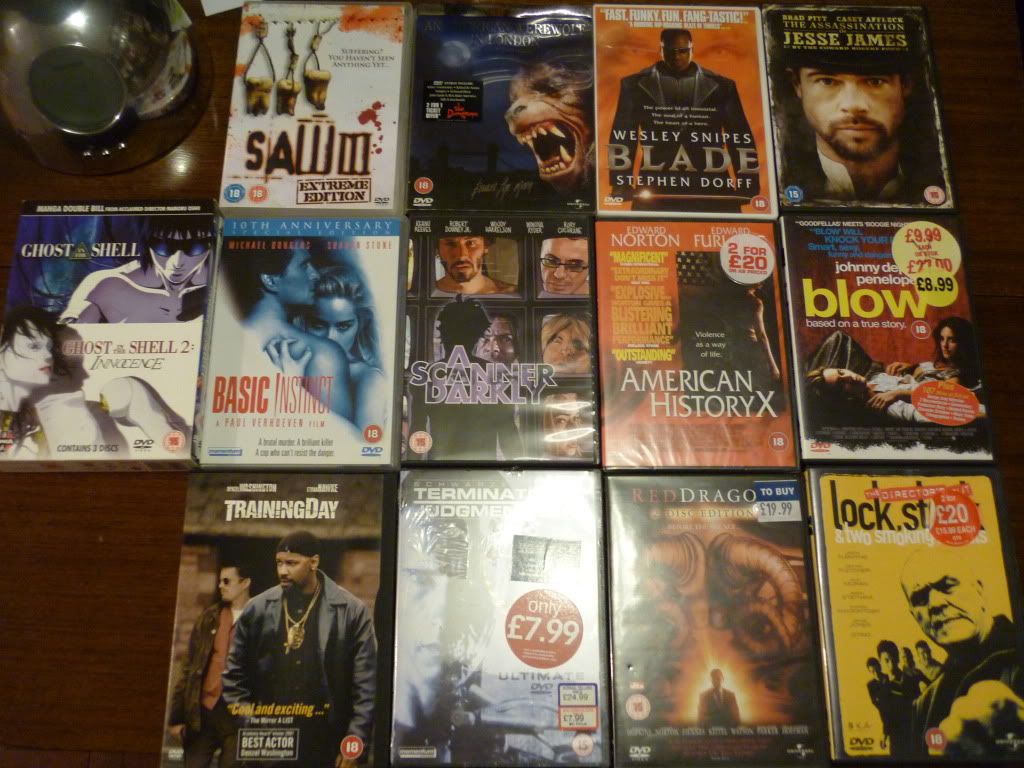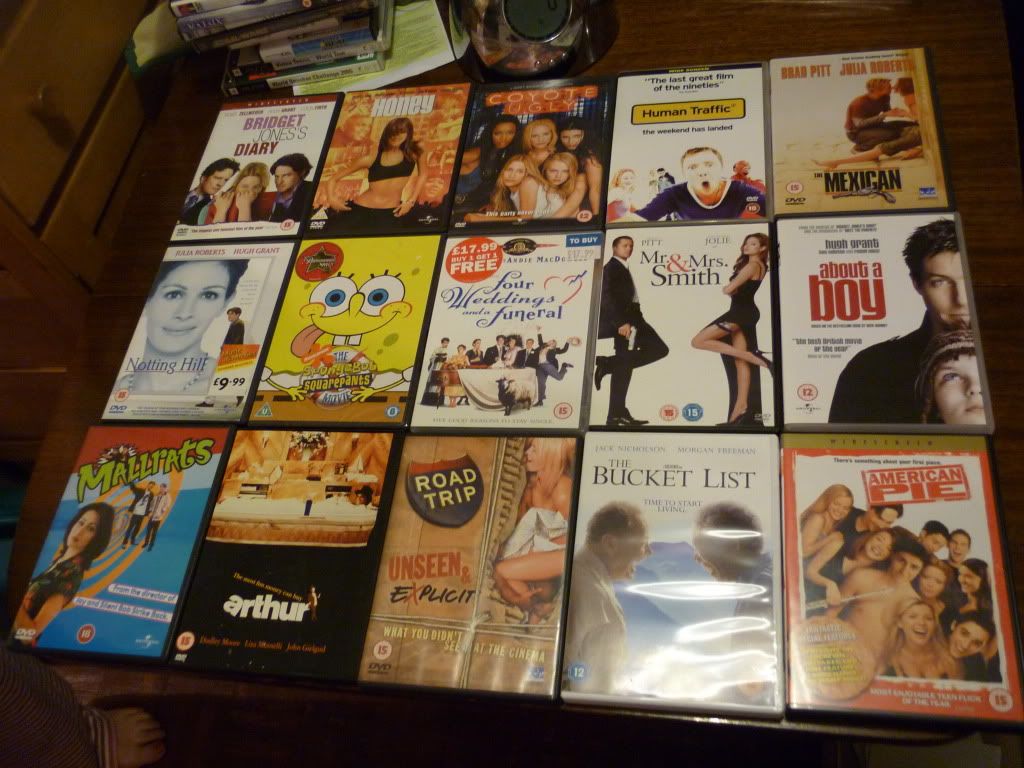 South Park season 4 complete,new & unopened & Family Guy season 3 complete, £10 for the pair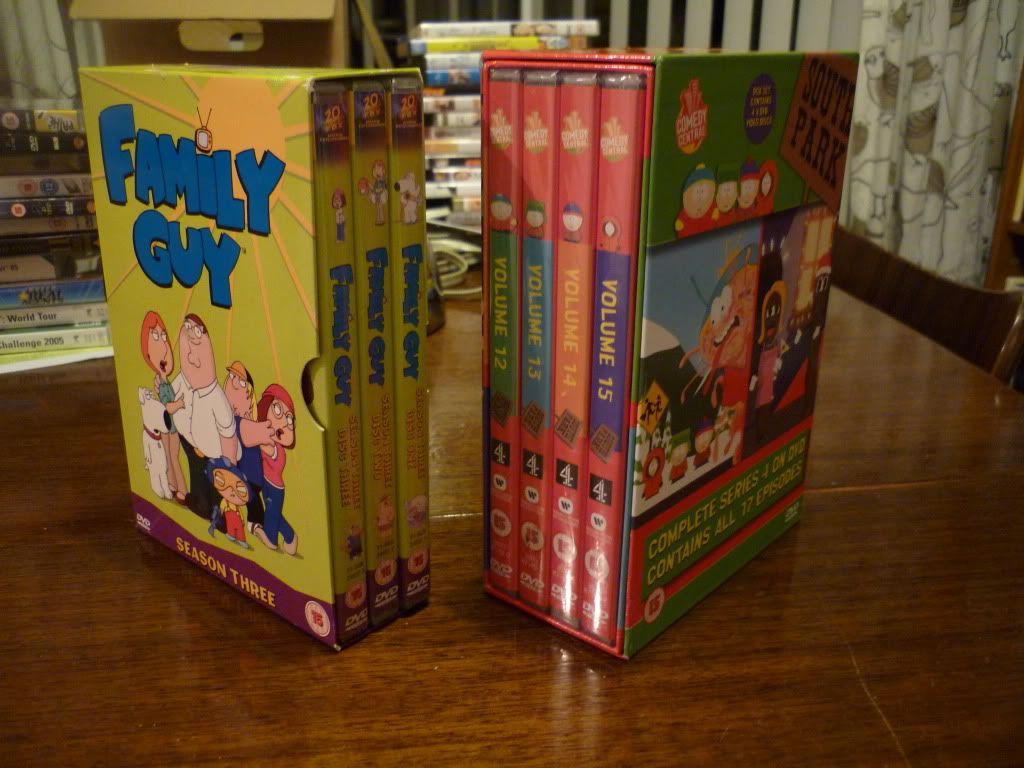 World Champ Snooker & Virtua Tennis for PS3, £6 for the pair