Due to the impending arrival of a second little person in our household I'm forced to move from my slightly elderly desktop PC to a Laptop so the spare bedroom can become a nursery once again. To this end I have split my old PC and listed various components on eBay but I'm left with the basis of a decent PC which I can't ship easily. It's an Athlon XP 2400+ which is a 2Ghz chip, it has 1Gb of Crucial DDR RAM and a Samsung CD-RW/DVD-ROM Combo drive fitted. There is a box of spares which contains numerous cables, screws and the driver disks for the various components. It would need an AGP graphics card and a hard disk to get it running.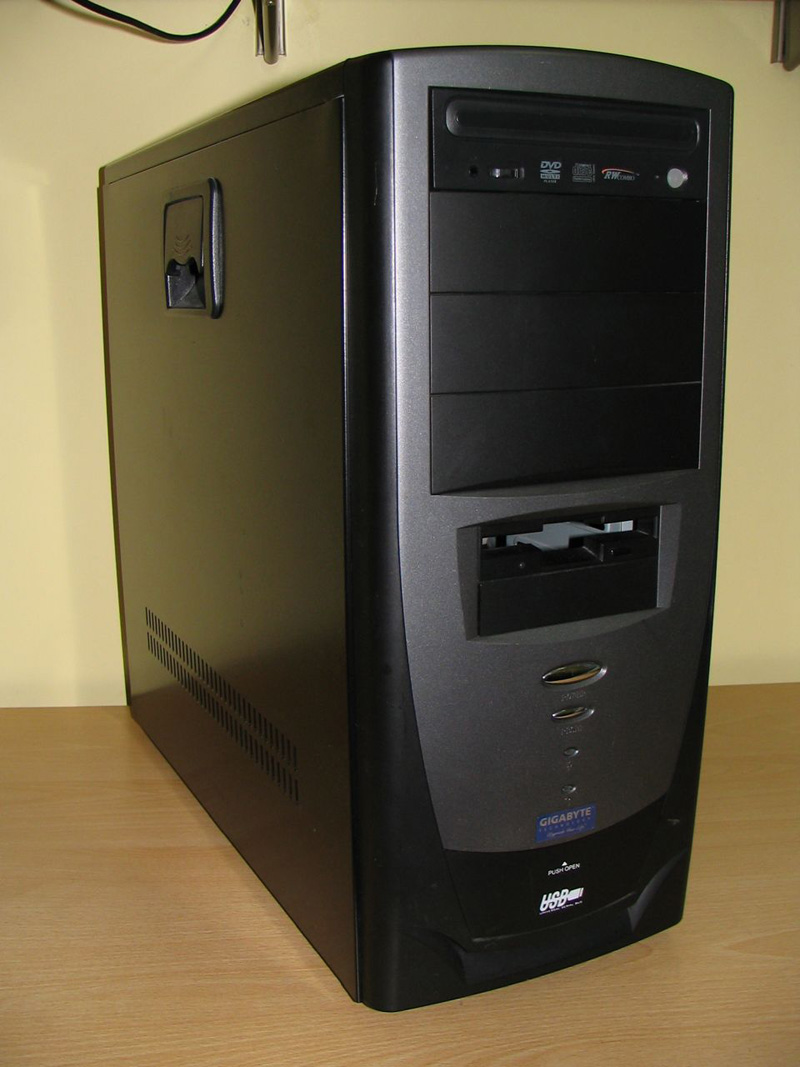 It's an entirely home-grown affair based on a Gigabyte GA 7N400 Pro 2 motherboard which does just about everything you'd want an Athlon XP board to do, dual-bios, onboard SATA, IDE RAID, 5.1 surround, Digital audio outputs, Ethernet, 6xUSB 2 and 2 Firewire to name a few.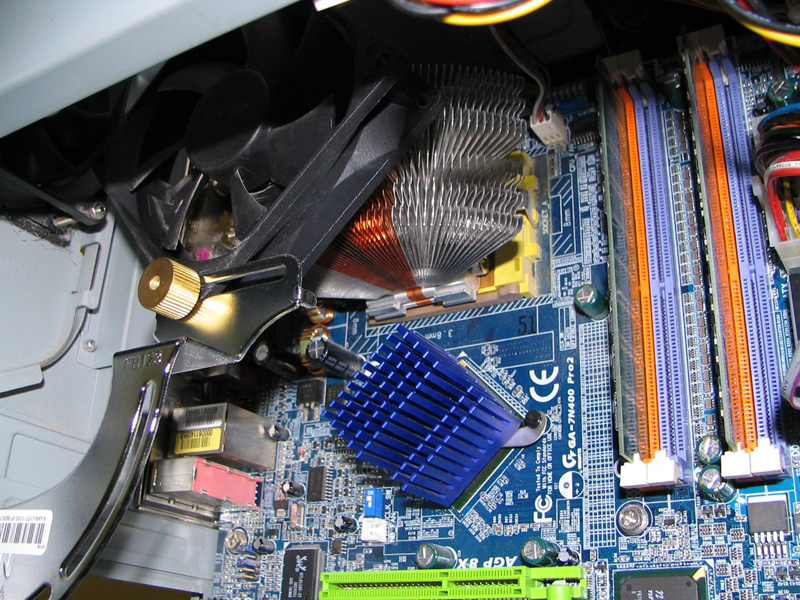 The processor is cooled by one of Zalman's trick Aluminium/Copper 'Flower' coolers, the separate fan is supposed to increase reliability by isolating vibration from the heatsink and processor and is connected to a Zalman speed controller. The aforementioned Ano bling is visible just below, keeping the North-Bridge chip from melting!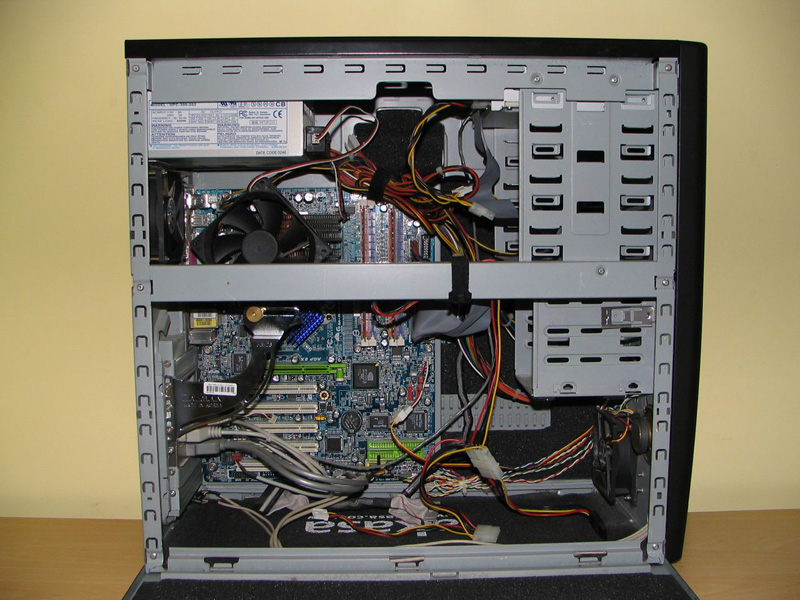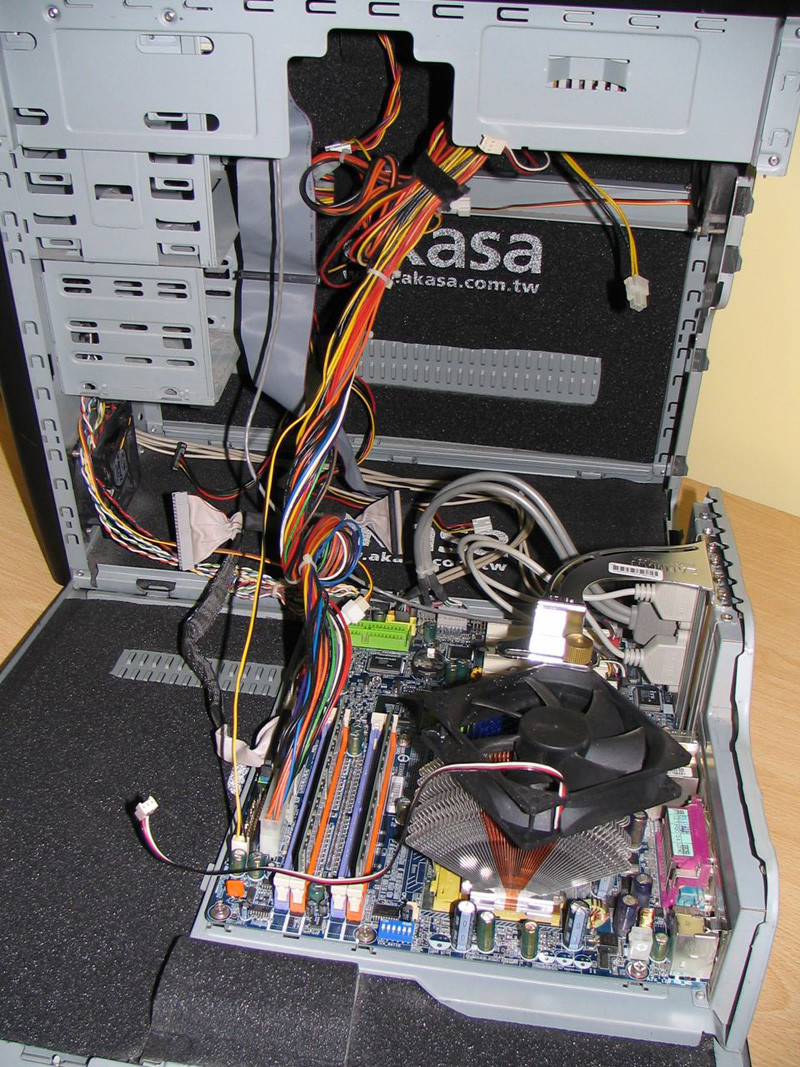 The case is a Jeantech 'Butterfly' which basically means that both sides can be opened in order to gain access to the board and other components, it is lined with Akasa acoustic foam in order to try and keep the noise down and has Zalman case fans at front and rear.
It's cost me a fair bit over the years what with all the Zalman kit but as with all technology it's not worth a lot these days so
£30
although I don't know about shipping as I don't have a box suitable at the moment.