THIS COST £300 WHEN NEW!
Now you can fire up your truck in minutes with the new updated RTR Pirate Sport Monster from Hobao. This high quality truck, features everything you come to expect in a supersize truck and now comes standard with HoBao's Ma 28 SS engine. This car crushing beast features huge monster tyres that can handle almost any terrain while extra long shock absorbers help soak up bumps and jumps.
Open the box and the 2-channel radio is already pre-installed, tyres glued on rims, bodyshell finished and painted. A fuel bottle is also included. All that you have to do is add some AA cells for the radio and a plug and fuel for the engine and you are away, ready to rip!
Based on supersized indoor arena trucks, such as the legendary 'Big Foot and Grave Digger' The Pirate Sport Monster Truck shares similarities with its full size counterparts, using supersized wheels, realistic truck body, roll cage and lights.
Features
•Pre-assembled
•2-channel radio
•28 SS ENGINE
•Tuned pipe
•Bearings
•Radio Box
•Chassis Braces
•Blue Anodised Chassis Parts
•Custom Bodyshells
•Bumper Bars
all it needs is a pull cord and a glo plug and youre away!!!!
£150 ovno might swap for something intresting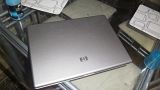 [URL=http://s827.photobucket.com/albums/zz195/bruiser1965/?action=view&current=019-5.jpg][img]http://i827.photobucket.