I'm a Haro enthusiast and it all started with the teal/mint 88 Master I bought when I was a kid. I still have it now as evidenced in the photos. I ride some of these bikes but not all since the tires can get pretty expensive. I build all my bikes to factory specs for that year. Cheers!
These are the 85-86 Masters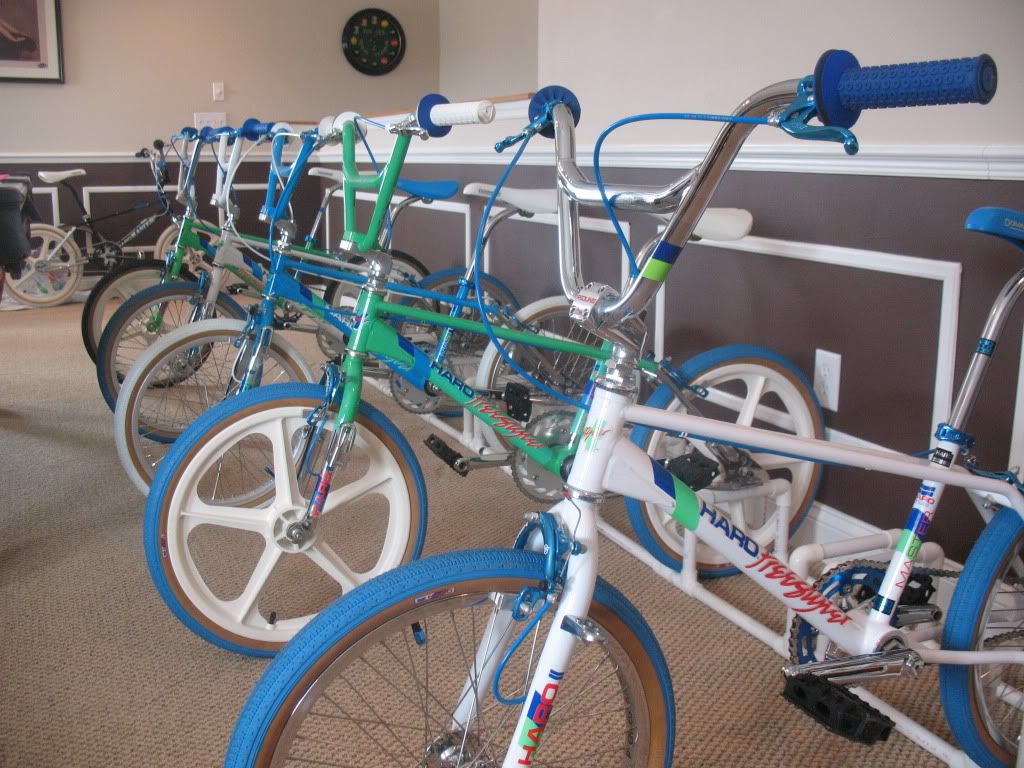 87-88 Master, Sport and FST
93 Sport not in the group shot. I also forgot to include the blue 86 Sport which is in the pic below.
And these two guys can never get enough of themselves. Glamour boys!