I have owned this bike since new. It was given to me as an end of the season bonus by the shop that I worked in. We had special ordered the frame for the son of a South American ambassador. He had paid a substantial deposit and then never came to pick it up. After it legally passed into the hands of the shop, it was given to me. I believe it was given to me in 1979 but after 30-plus years I might be off by a few years. The frame is apparently identical to certain Redline frames. I built the bike up with what I could afford and raced on it for a couple of years. It was then stored away for a couple decades before being used by a couple nephews and then both of my daughters. I'm now thinking of selling it.
The componentry is reasonably good and is in good nick, including the original tyres (with the fatter front and narrower back) and first generation Shimano DX pedals. Unfortunately, back in the 80's, the parents of snotty spoiled kid convinced me to let their son have my gol anodized left-hand Takagi/Shimano Tourney crank as he had destroyed his. I put on a Super-Maxi in its place and whereas teh Super Maxi is a far better crank quality-wise I expect that teh value will take a hit for the mismatched cranks.
Anybody able to give any ideas as to potential value.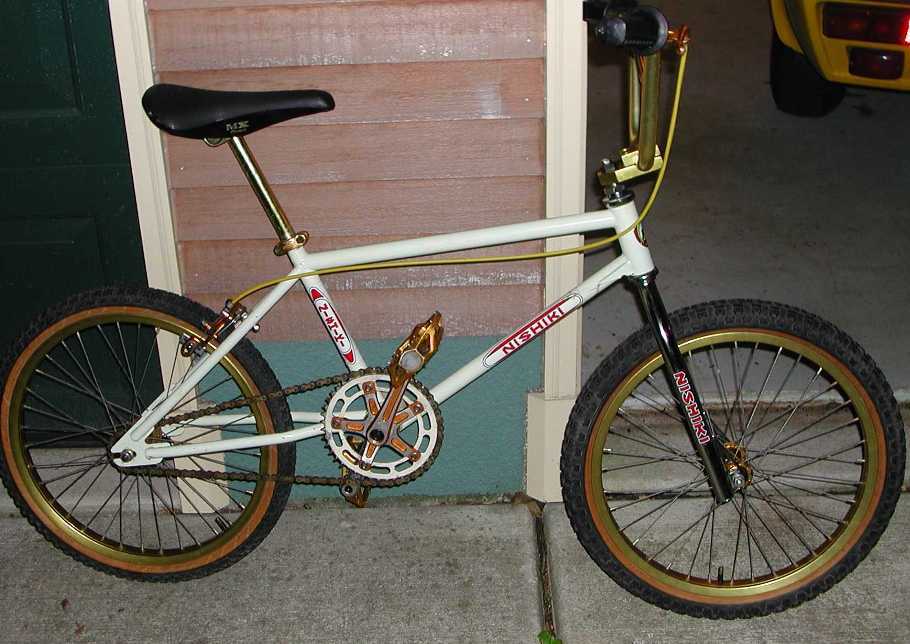 There are a few other photos here:
http://bmxmuseum.com/bikes/nishiki/53411