Just a quick update.
This is a slow build, but for once thats not a real problem.
It polished up nicely and looks good with the decals back on. Still have to put the motomag one on the downtube.
It has been pretty much living in its box in the loft until I get something new and then down it comes and everything goes on.....then comes back off. One day I will put the last peice on and just ride away
I have been picking up a few things for the frame as when I get a chance.
Decals from the States with Mongoose grips
Original Mongoose fork
Mongoose crank with BB. This came with a Takagi/Mongoose stamped spider with black sprocket. Picked up this original style so swapped them over.
Red Tuff II's (with tyres soon to be changed)
Anyway thought I would share ...
Jamie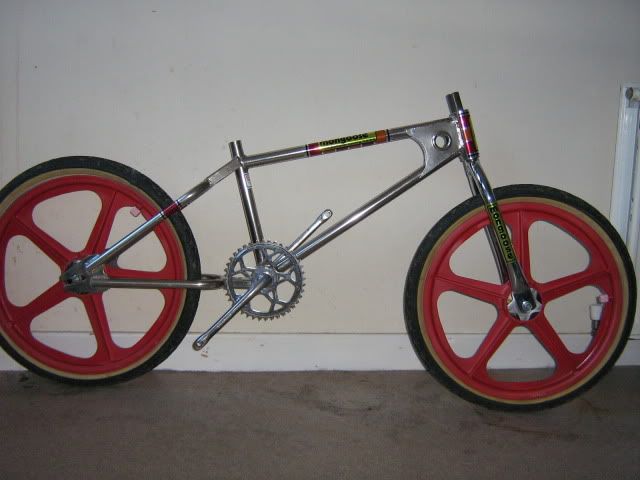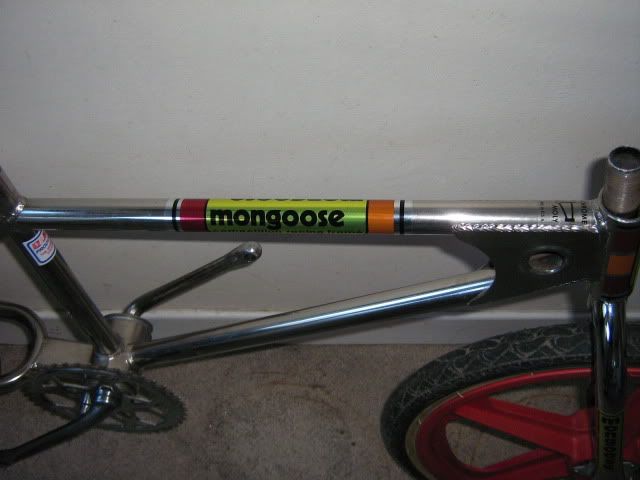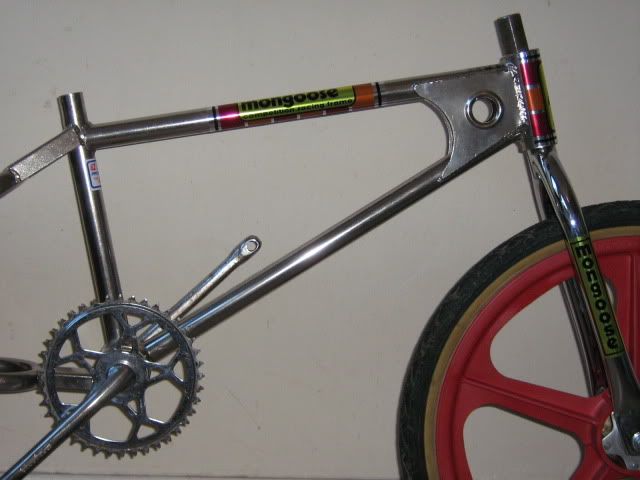 _________________
Carlsberg don't build Singlespeeds but if they did.......they would probably look just like mine.
I've spent half my life on bikes.........the other half I wasted
BLOG:
https://theroadlesspedalled.blogspot.com/