Hi everyone, I thought I would share my projects with you guys as I was after a retro mtb a while ago and you guys were very helpful even though I couldn't find what I was after
They are R gusseted mk1 pro burner's in factory red dressed in gold and yellow. These are a bit of a mystery why they are red/gold as the UK spec ones are chrome/blue. I can't find any history or info on these anywhere
Here is a pic that the seller posted on Burnerworld that a friend of mine saw and dibbed it for me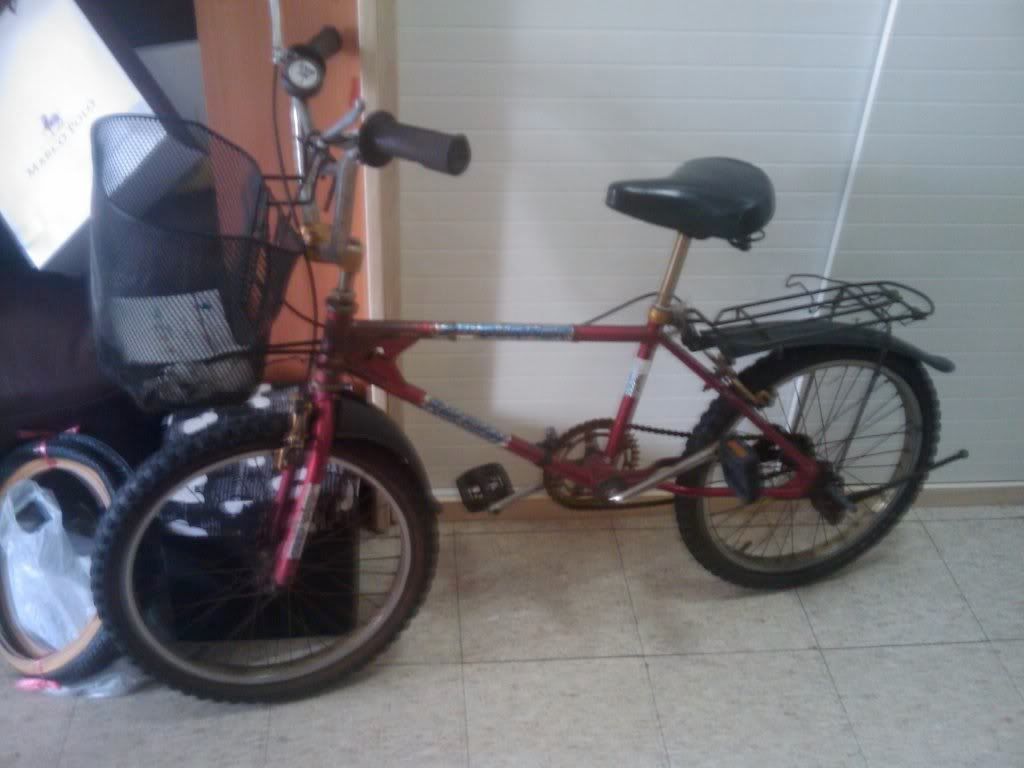 I became friends with the seller on facebook and found some wonderful pics of himself and his Dad riding them around Hong Kong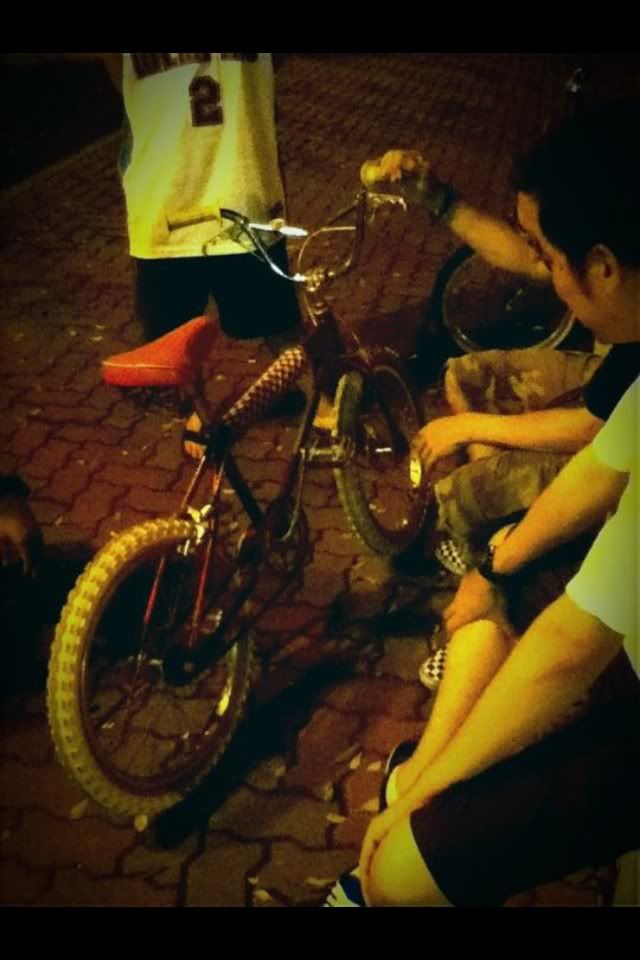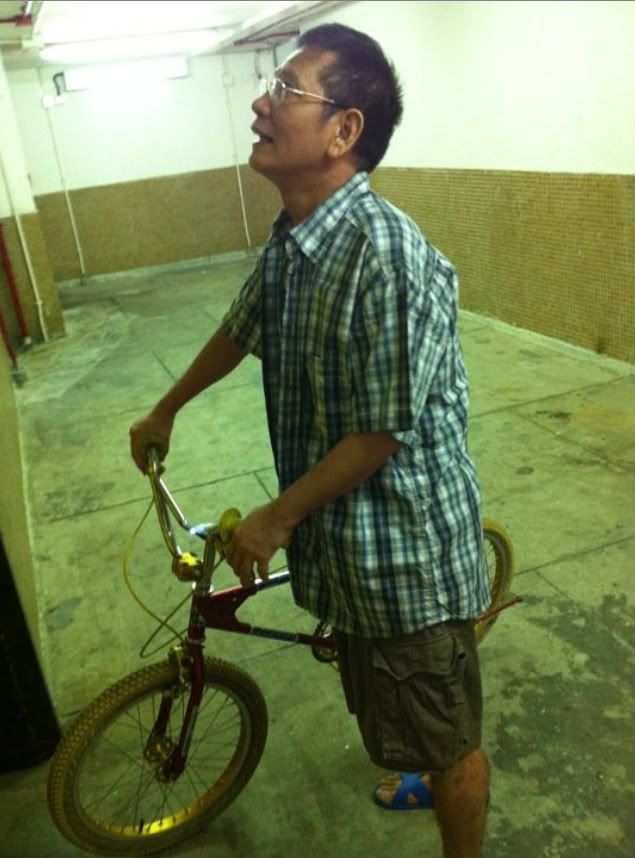 These are pics that of what the seller was willing to sell from the 2 bikes after he split them.
This shows the condition of the 2 frames. One was really bad with heavy rusting and the other was good enough to make a great survivor.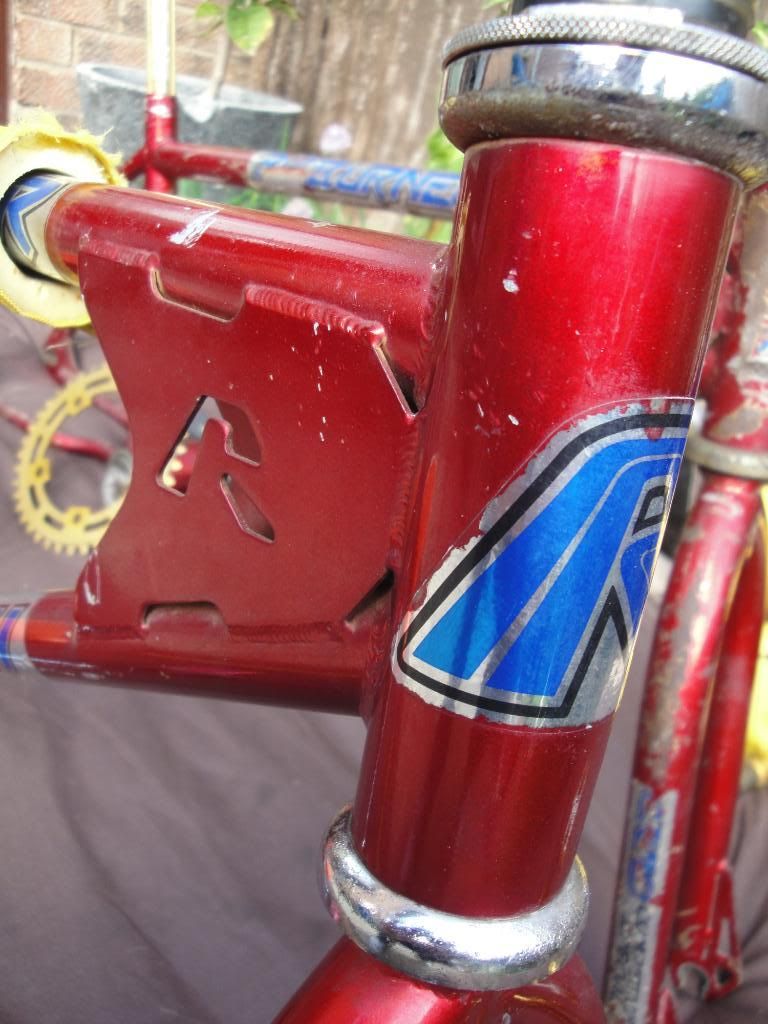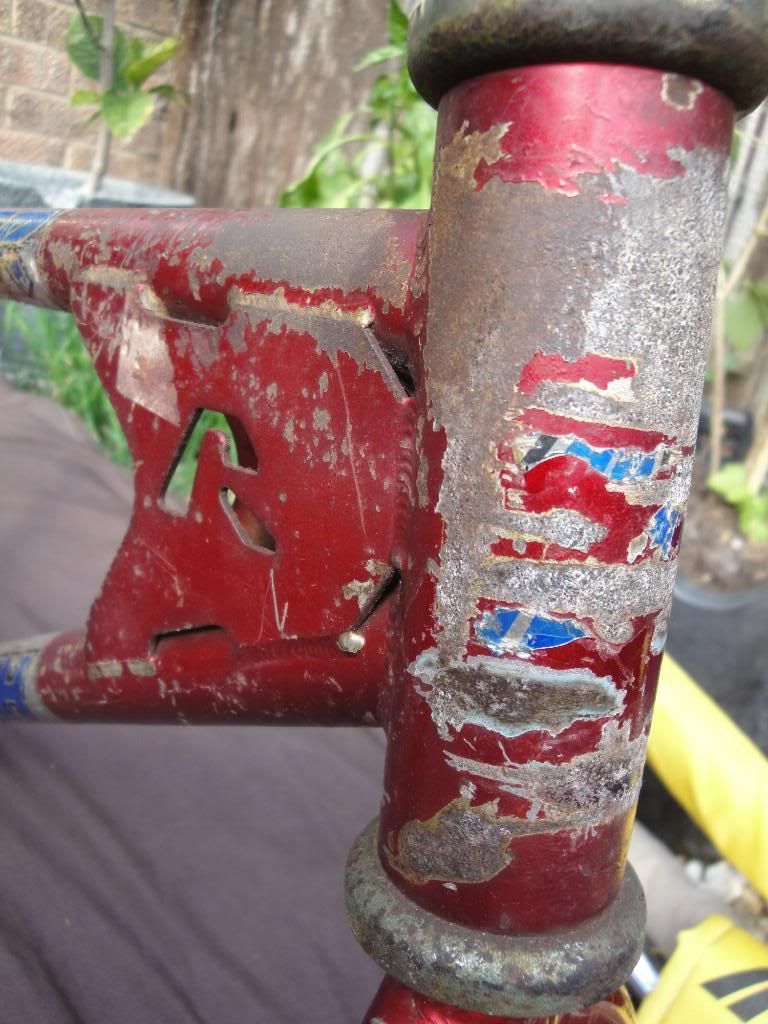 Collecting Nos parts was not easy!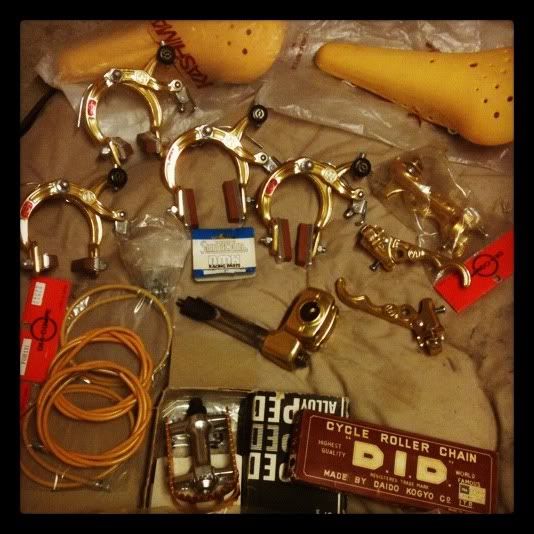 One was quickly made into a rider for a Nottingham Halloween ride.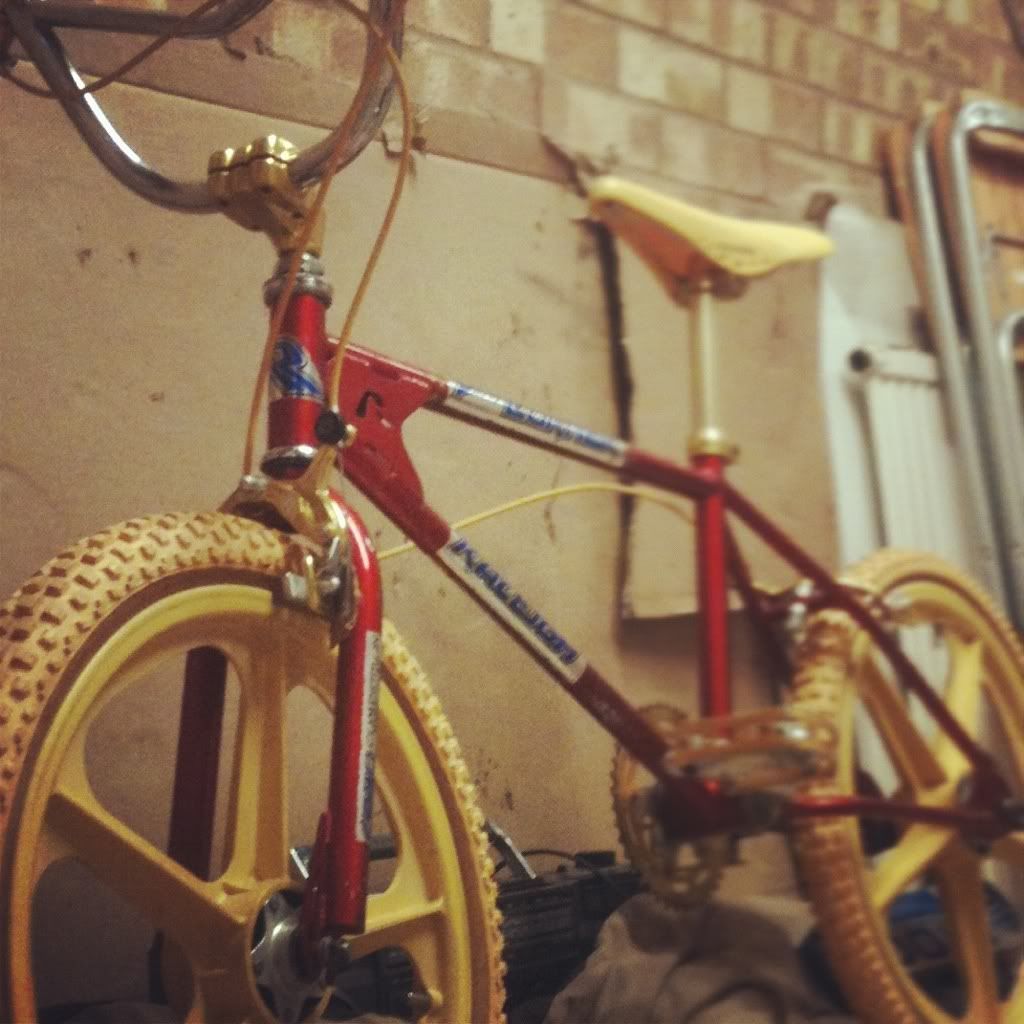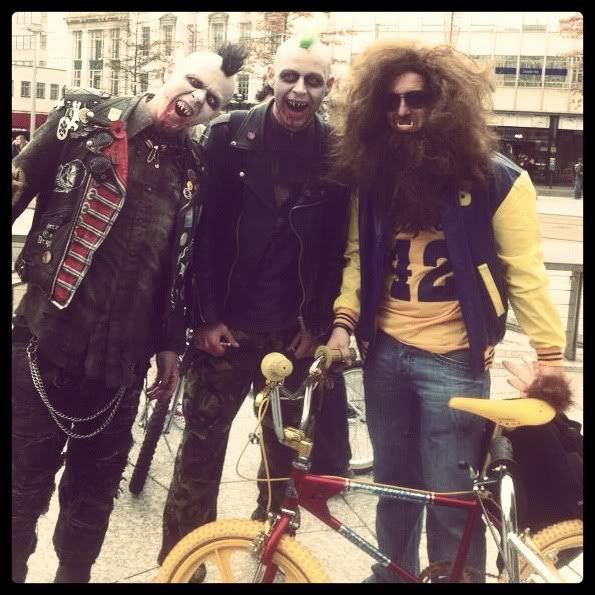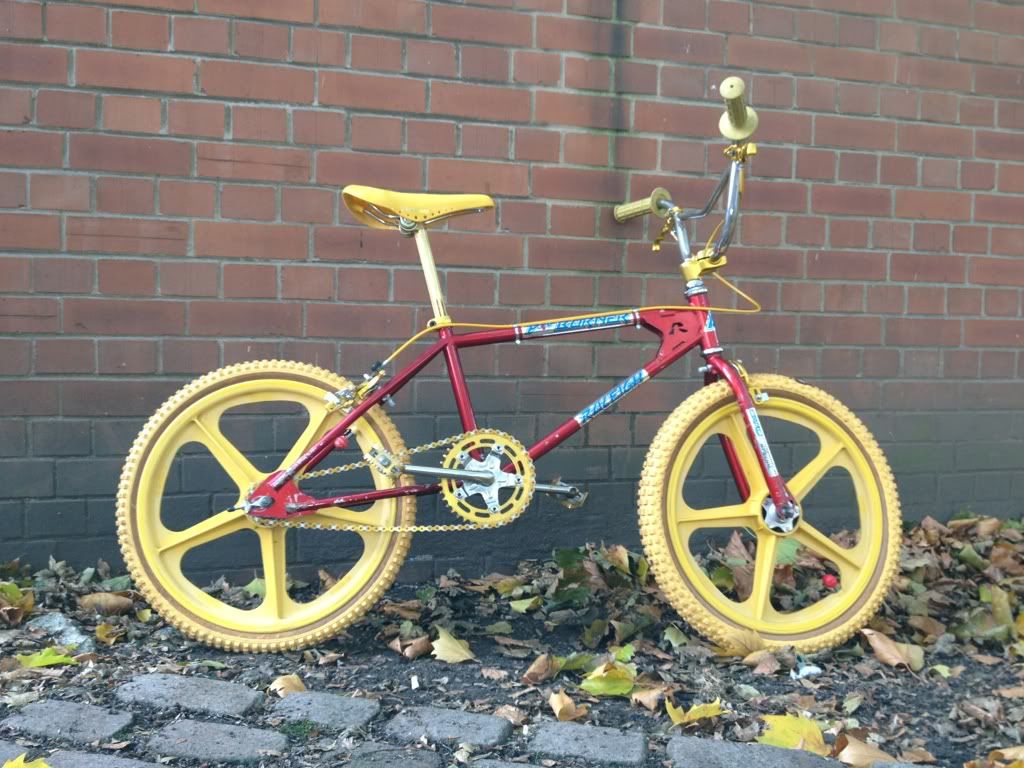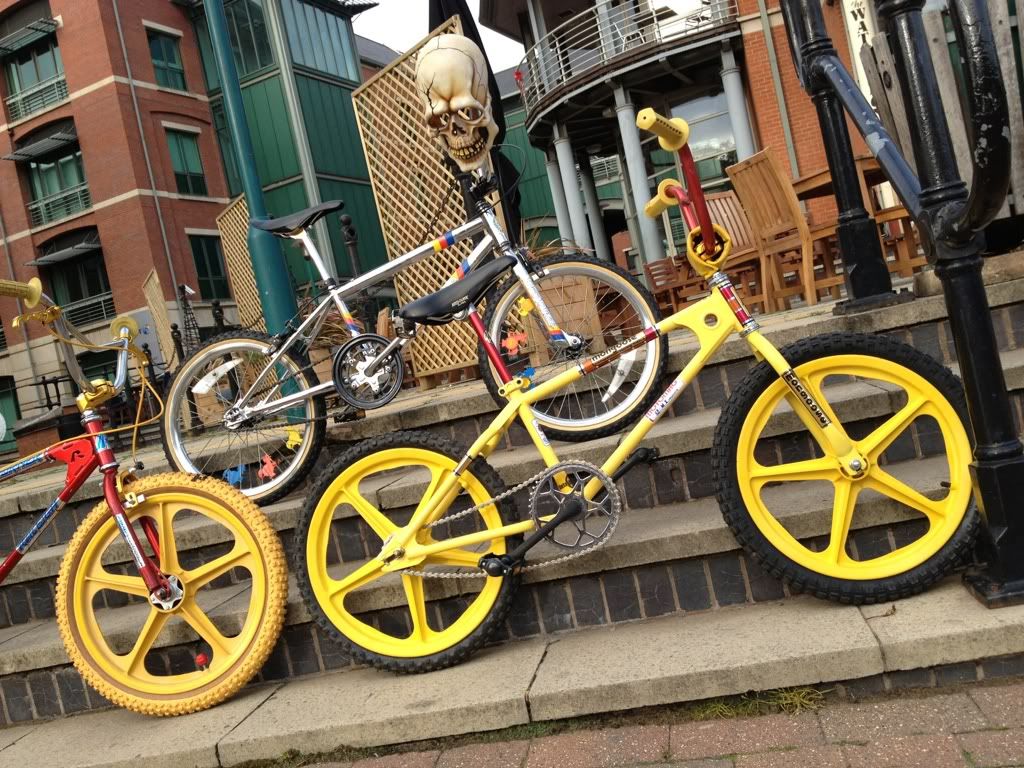 And the other was stripped down and sent to a very good mate Mark (oldboyburner)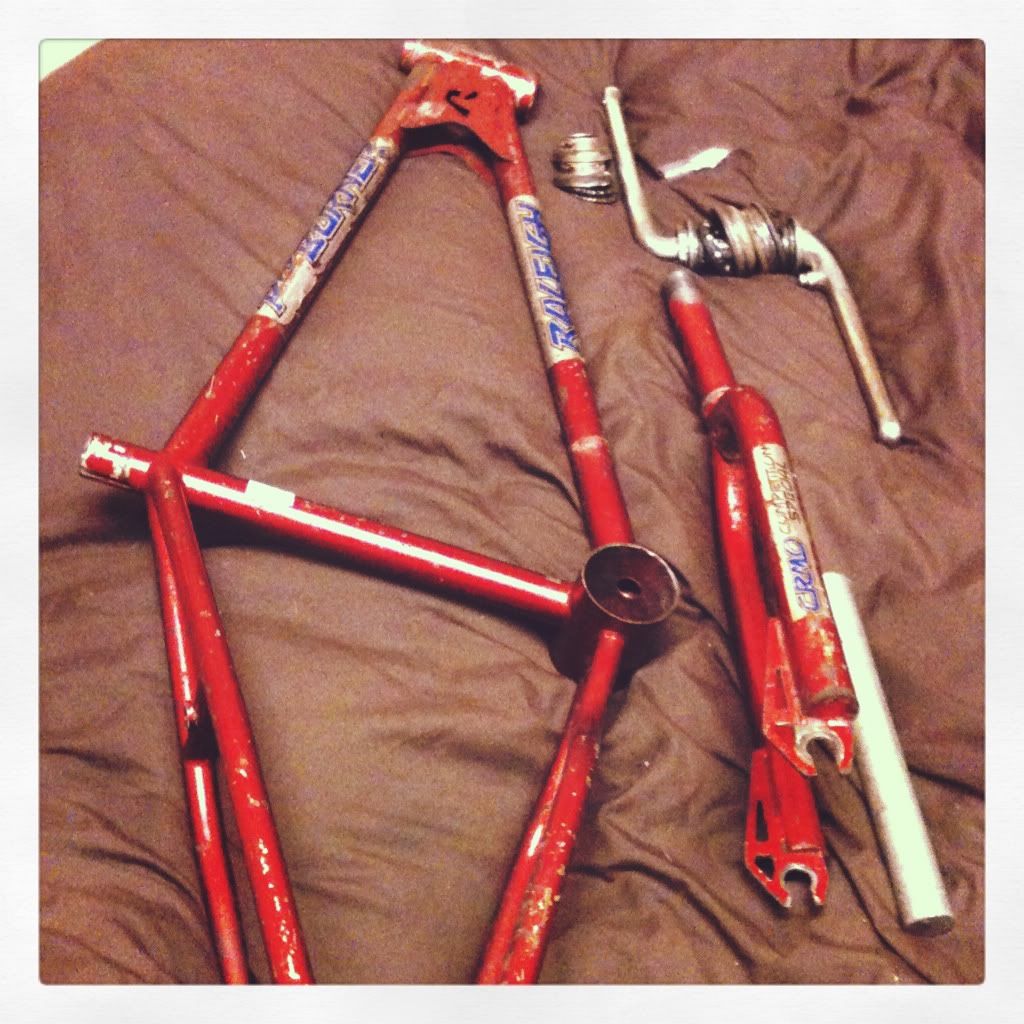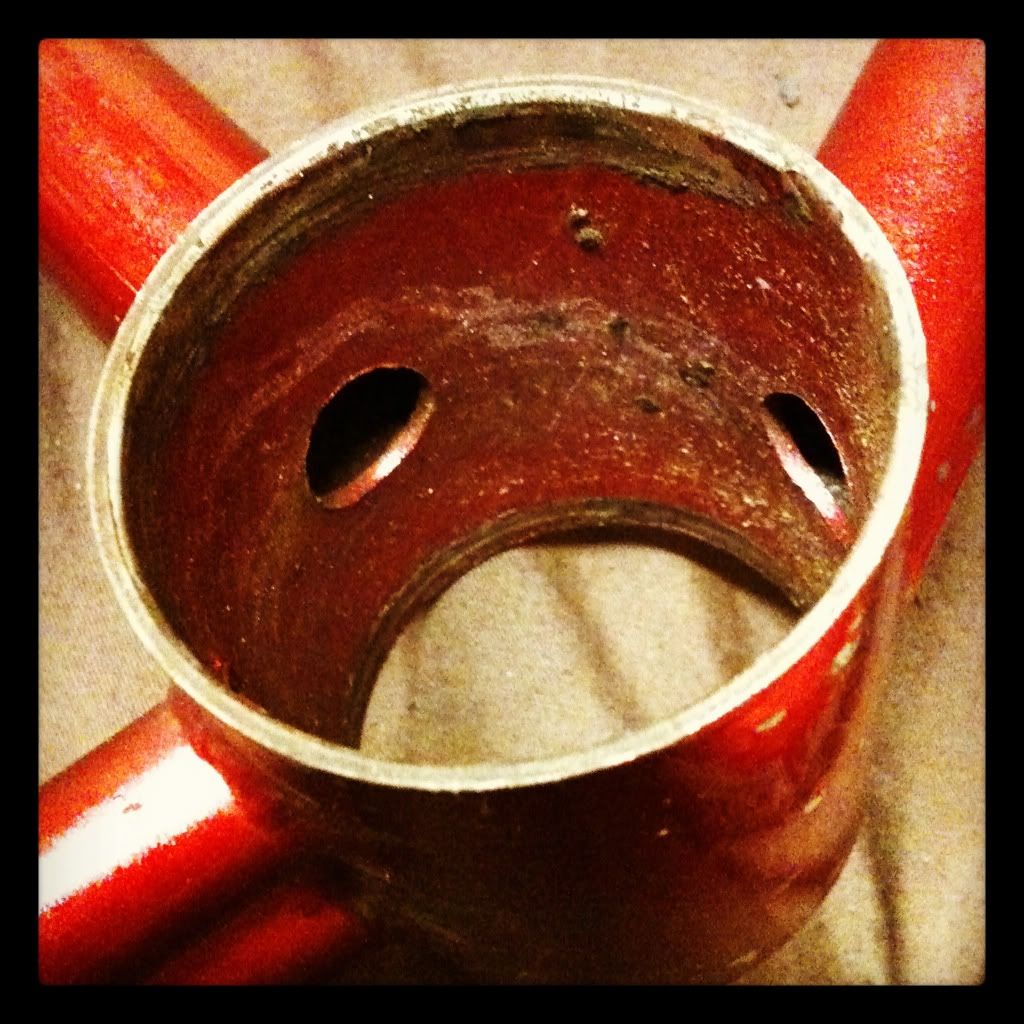 To which he researched the paint for hours and came across a 1980's colour that Honda used to spray there bikes with. (100% match and sprayed in 3 layers the same as the Bmx) He proceeded to do lots of tests to get the perfect way of laying the paint on.
Sand blasted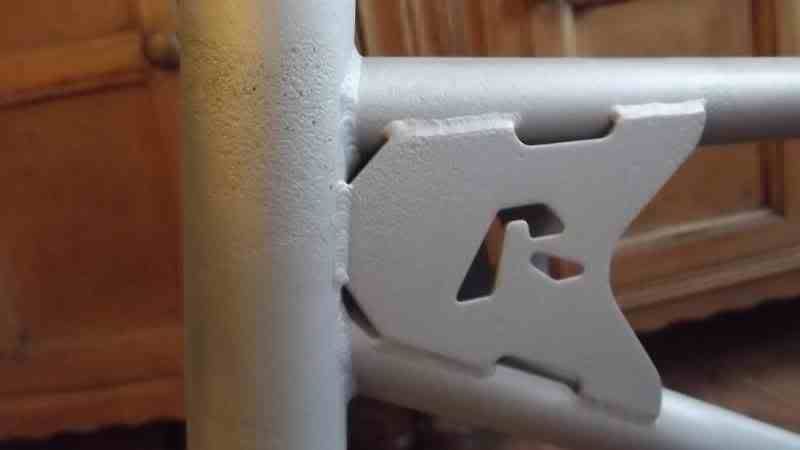 Base coat
Silver
Candy Red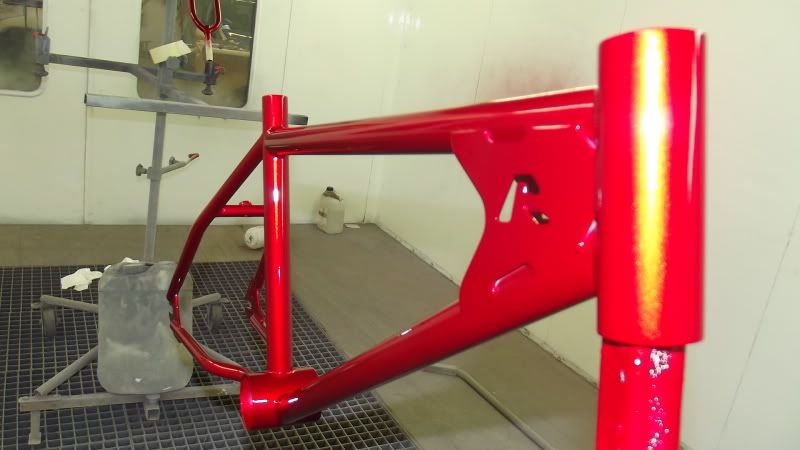 I sent the original crank, seat post and some 7x wheels I sourced off to be re-anode and chromed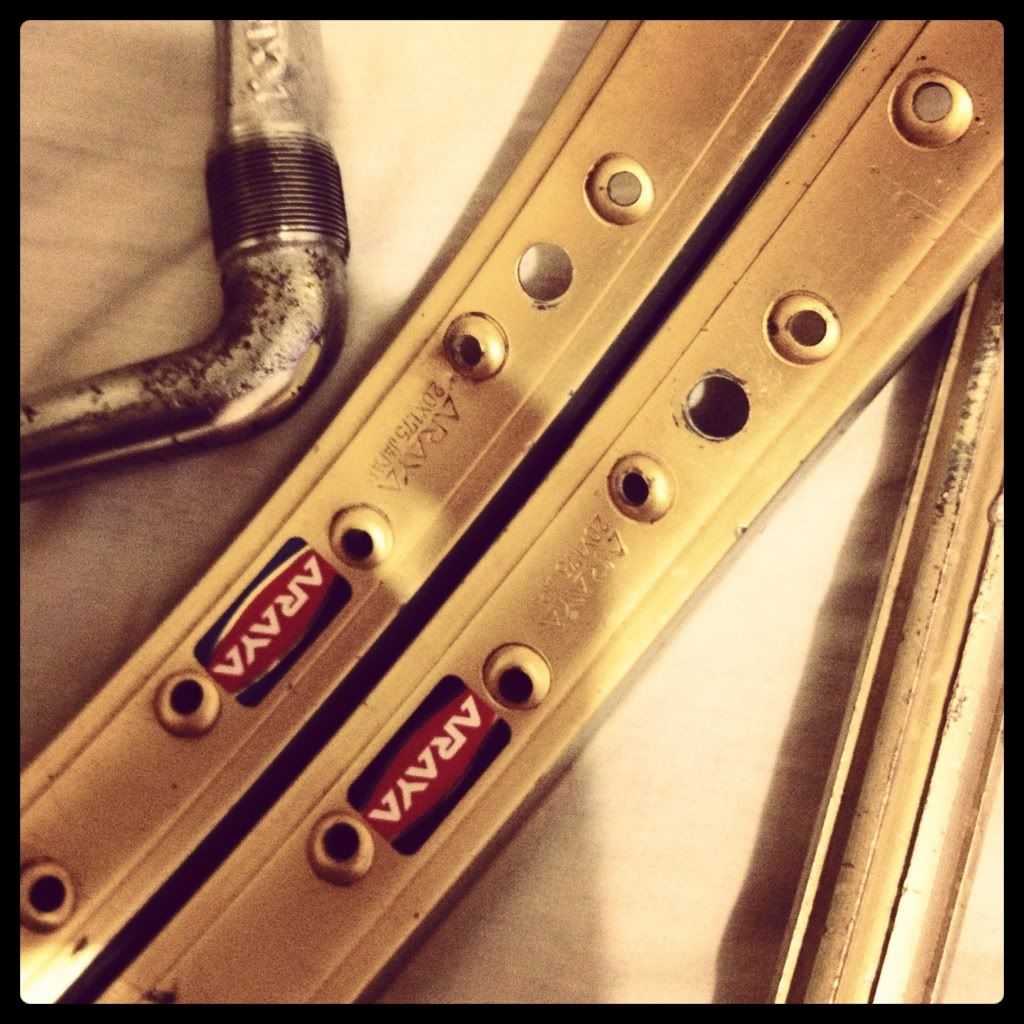 Whilst waiting for other work to be done I sorted new decals and started adding parts.
Fresh parts arrived back and i proceeded with the builds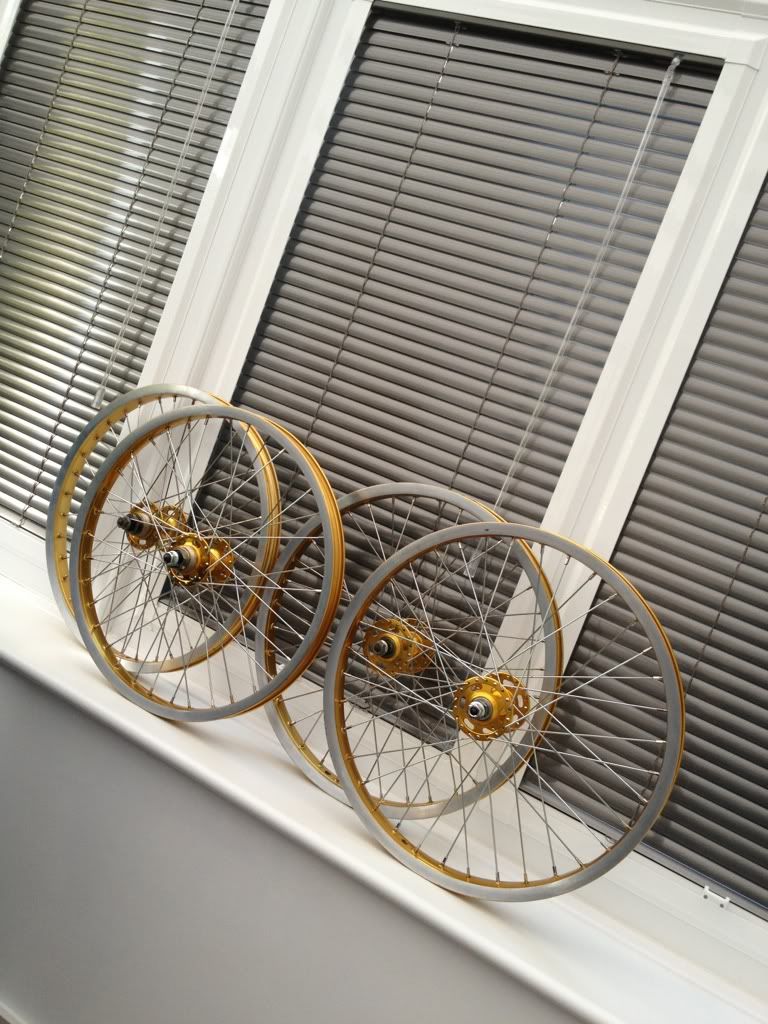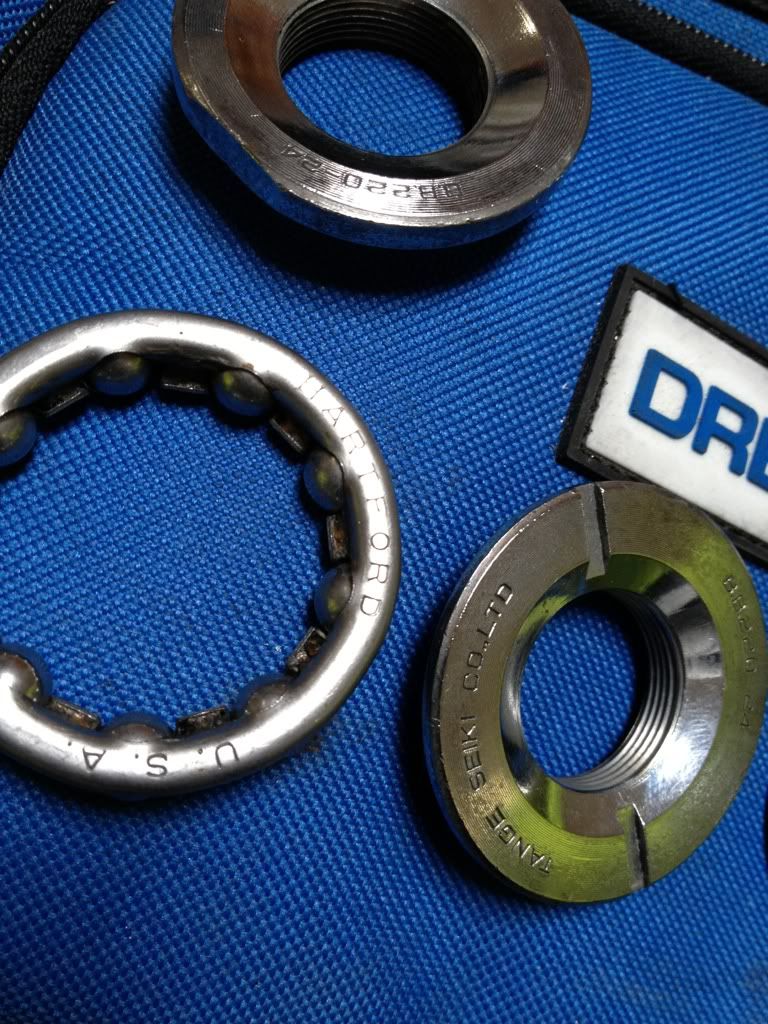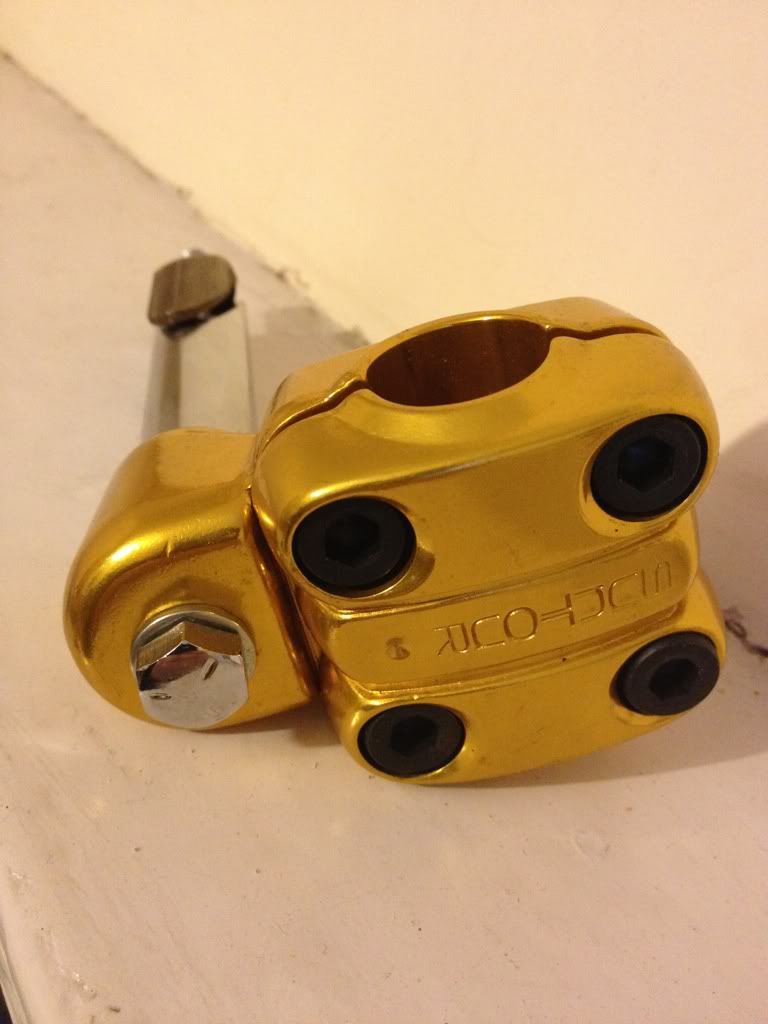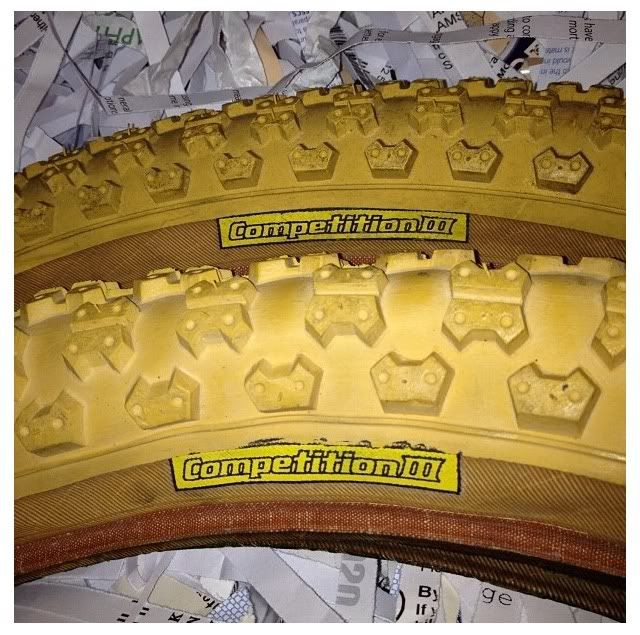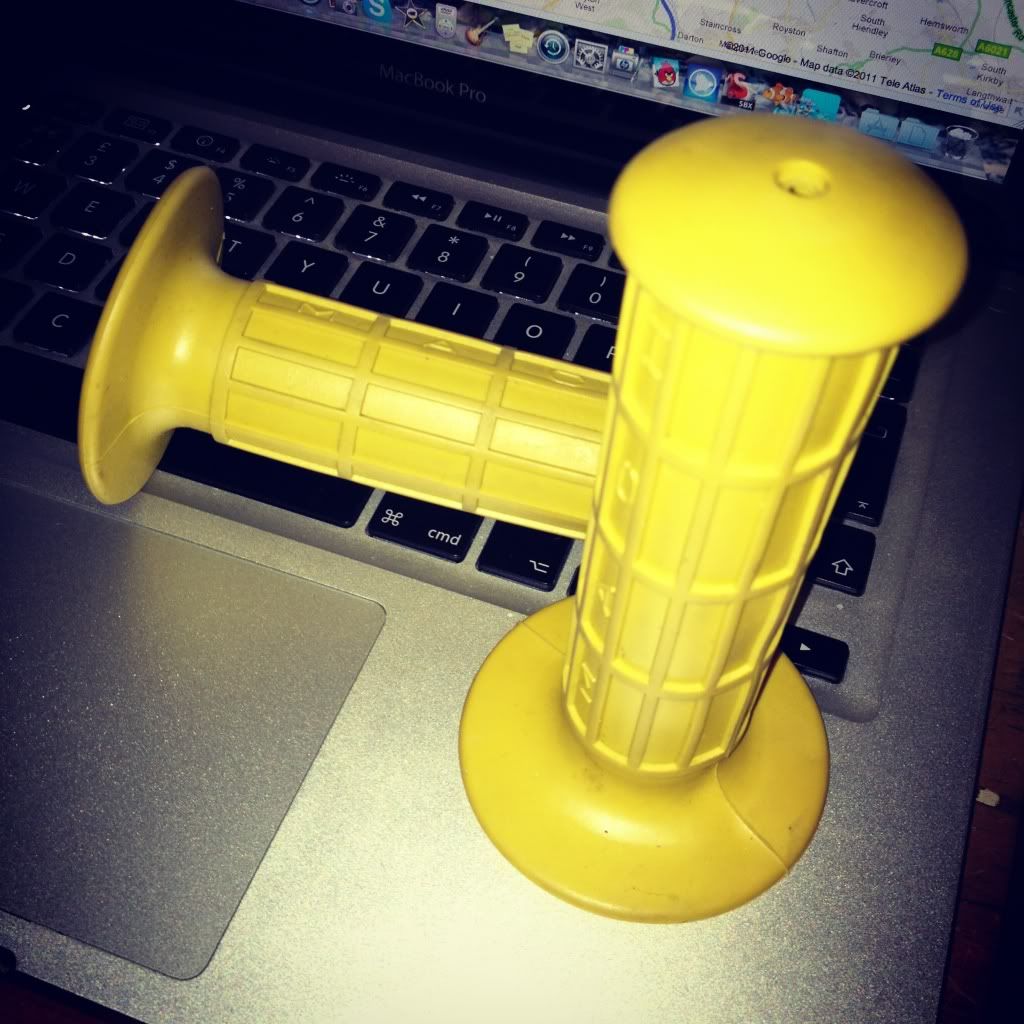 And here they are finally finished ready for the biggest raleigh burner show. Burnerbash12 next weekend.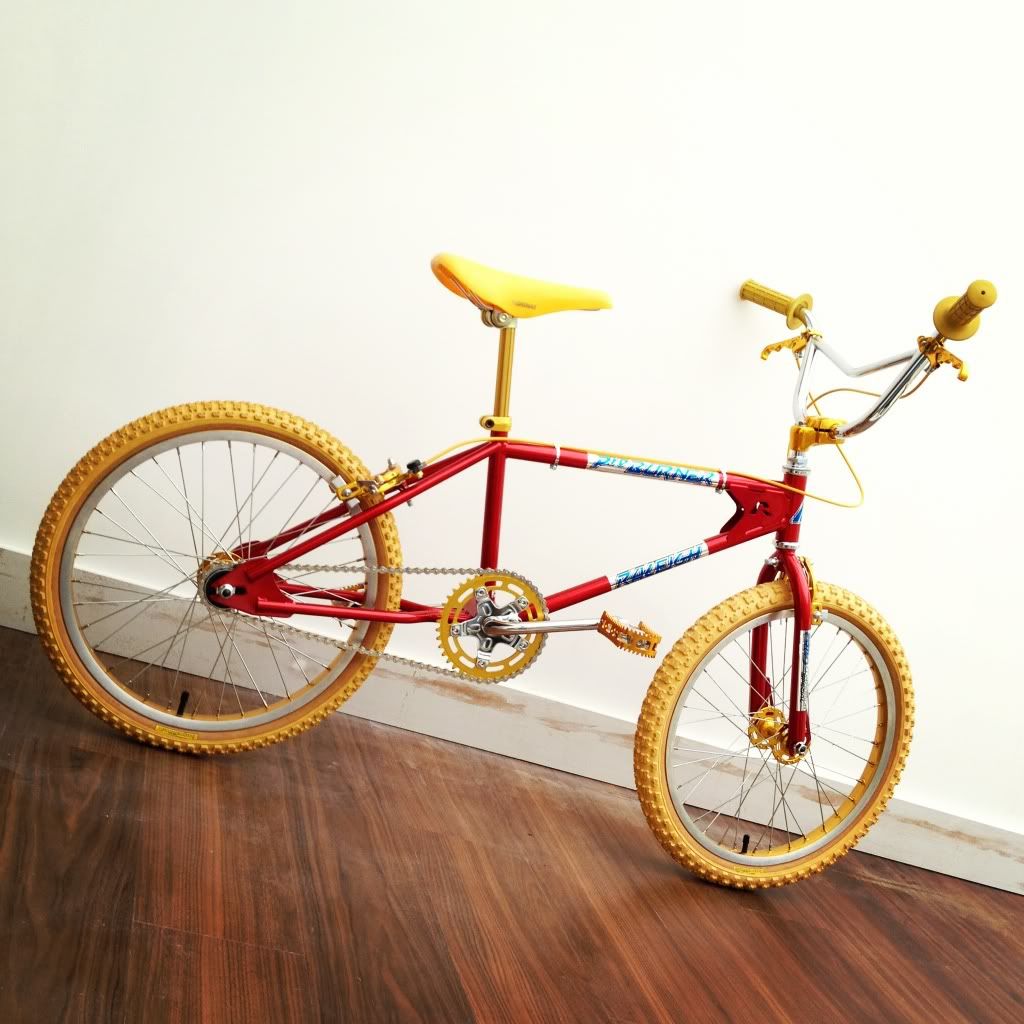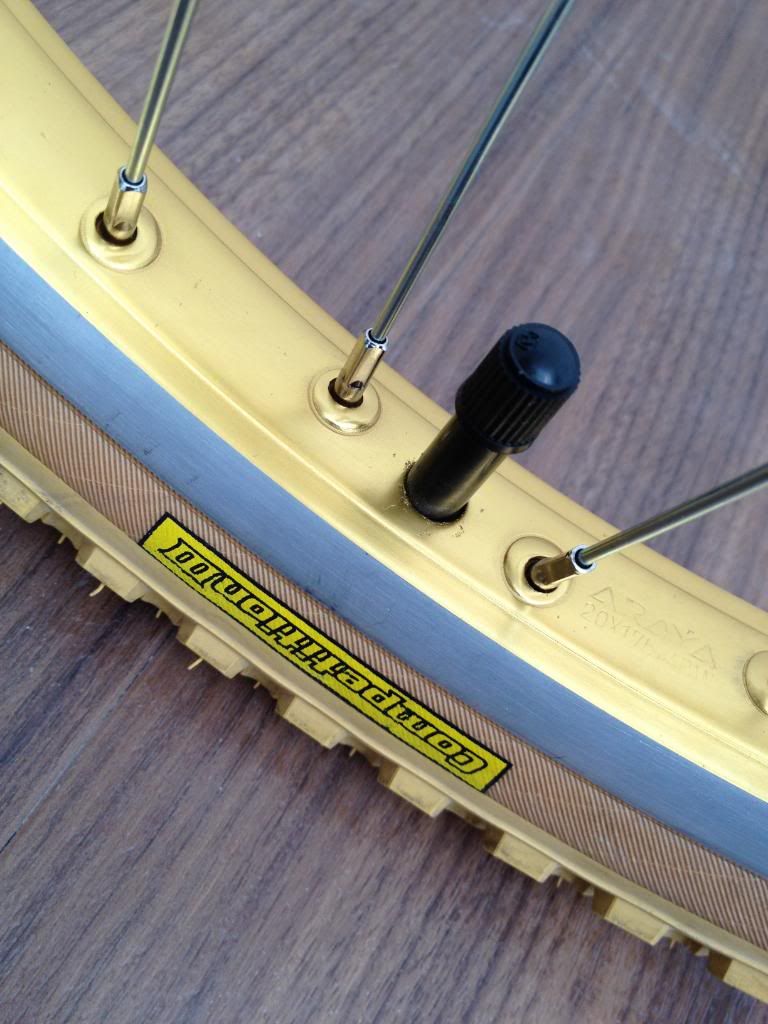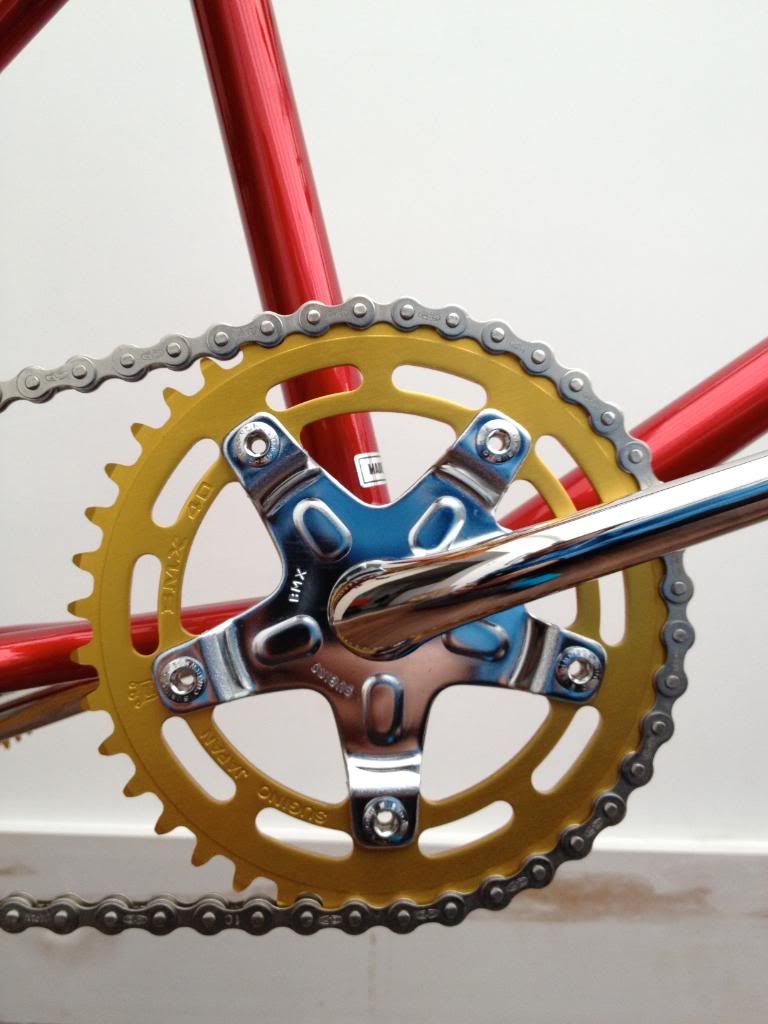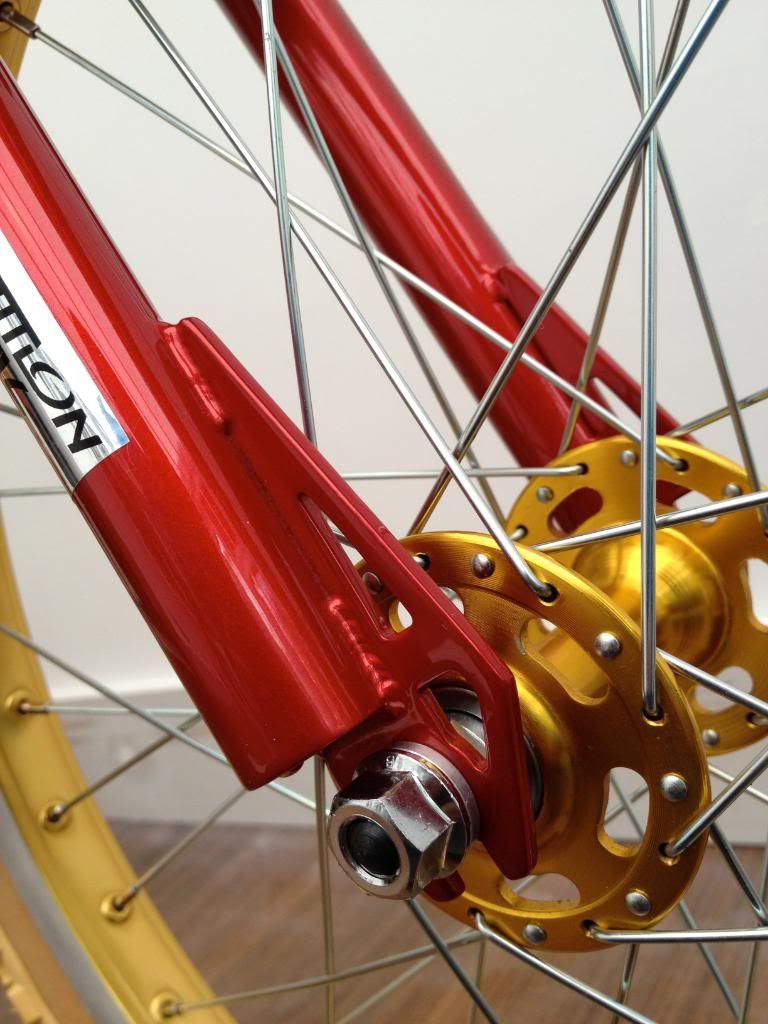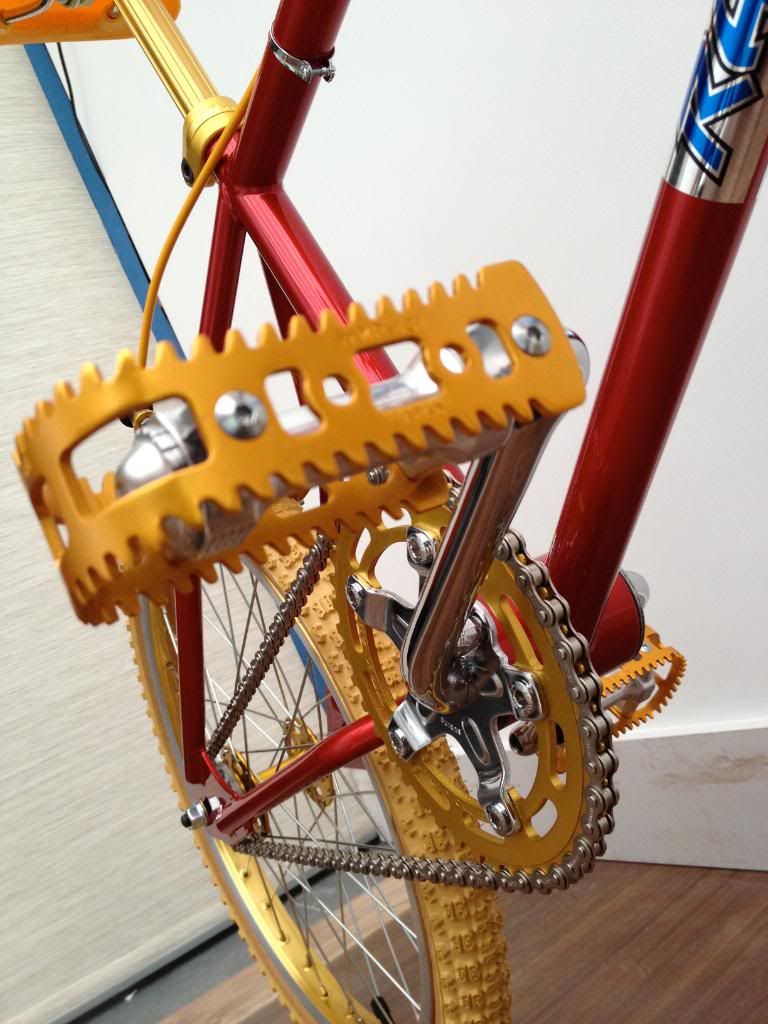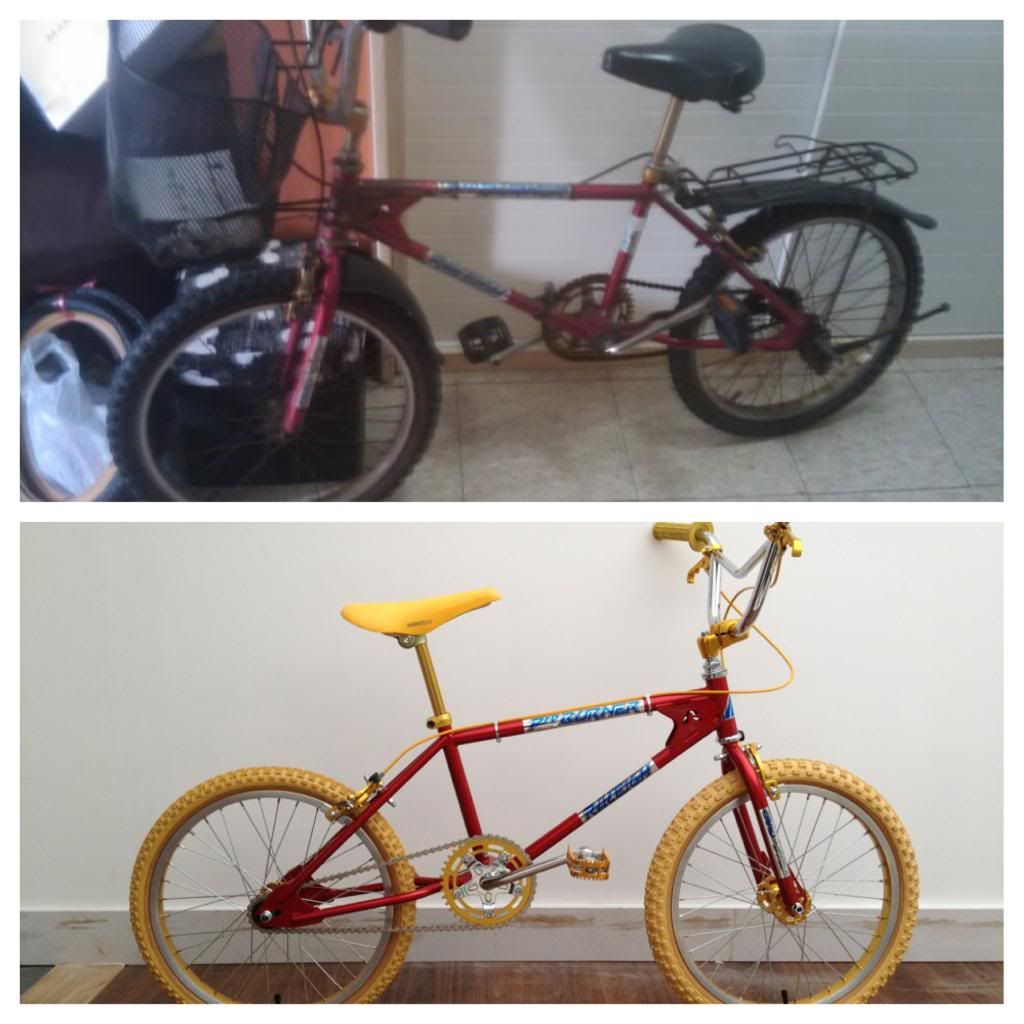 Sorry to go on a bit, I'm not very good with words but I hope you've enjoyed my projects.