Right so i missed Modfathers Mutiny - a triple threat from some guy on another forum - peter J's volta - all fell at the last point of a 99% deal and then every single person pulled out
so all hopes dashed
so i still longed for a new school ride and kept reading Ride mag and seeing what bikes where out there and specs /parts and companies
I came across Stereo and like there simple but great spec rides and there lush colours - saw the pink/raspberry electro and thought that would be cool - then come 2010/11 colour and the blue looked nuts - but again all was out of reach
once in a while i tap in Stereo bmx to the laptop and see what i'm missing - a sweet looking 10/11 electro blue one comes up - i watch it and see it not sell - a week goes past and i pm the guy and ask if he still has it for sale - this was just before x-mas, and i heard nothing back
2 weeks later i get a pm back saying it's still there - i shoot a price - he says' no and says it still the same price - so i leave it - then he comes back saying that i can have it for *** price before he list it in the local area
I think for a bit and ask where about in chelmsford he is - then i search for a member that may be close - step up Jimwise68 - a true gent, who says he can pick it up for me easy
i send him the money through paypal and he goes to see them with cash
shoots and scores - bendy has a new bike - well sort of as jim can only pack it on friday, to which i'm going on holiday on sunday for a week in the Maldives
so will have to wait another week to get it in my hands
the original add on ebay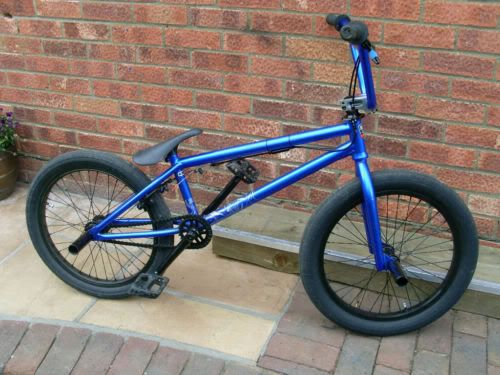 "STEREO ELECTRO BMX 2011
ELECTRI BLUE . BOUGHT IN FEB BUT ONLY USED ABOUT 20 TIMES,
COST £459.00 AND HAD OVER ANOTHER £100.00 SPENT ON INCLUDING
20 INCH DEMOLITION TYRES
FLY BIKES GYRO PLATE
STOLEN SATALITE DETANGLER/OYDESSY M2 CABLE TOP BLANK LOWER CABLE AND ODYSSEY M2 LEVER ."
jim's pm back with the pictures
"all back safely, took it for a small ride and it rides fooking lovely, proper light and manuals pi55 easy!!
Tempted to get one of these myself, you got a well nice bike here and total bargain.
A few small paint dings but nothing major, looks lovely, colour is DEEEEEP."
i think that the price was good as it was £459.00 new and he said that he spent another £100 on it in parts
the price for it was £250
so the pic's are at Jim's ( jimwise /RAD) house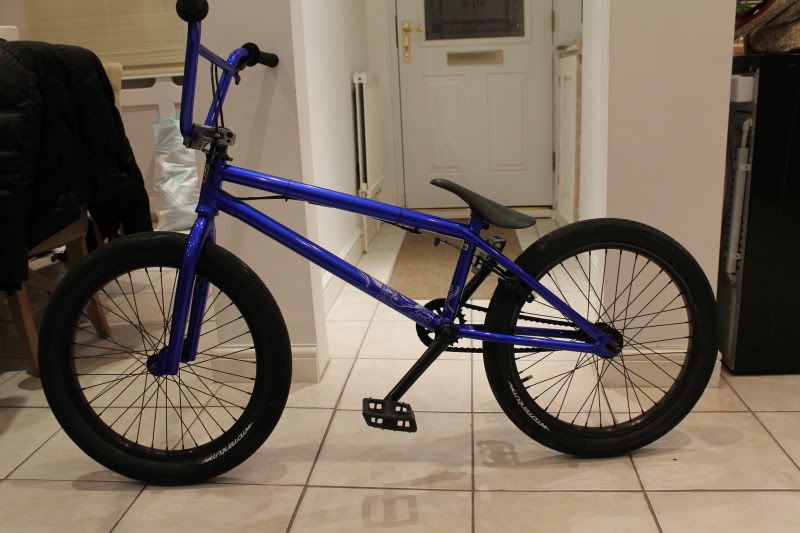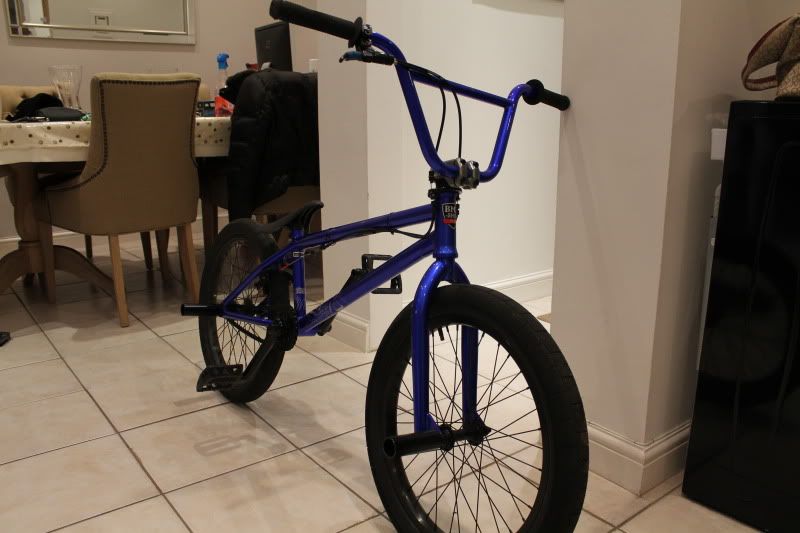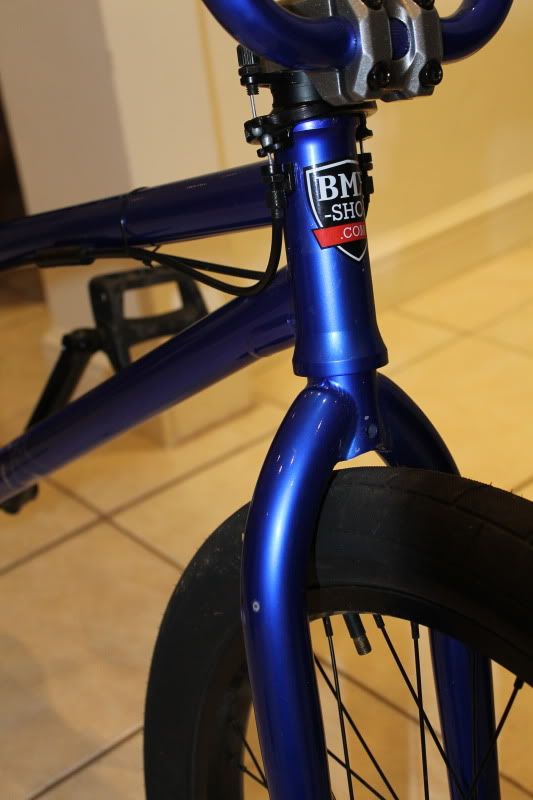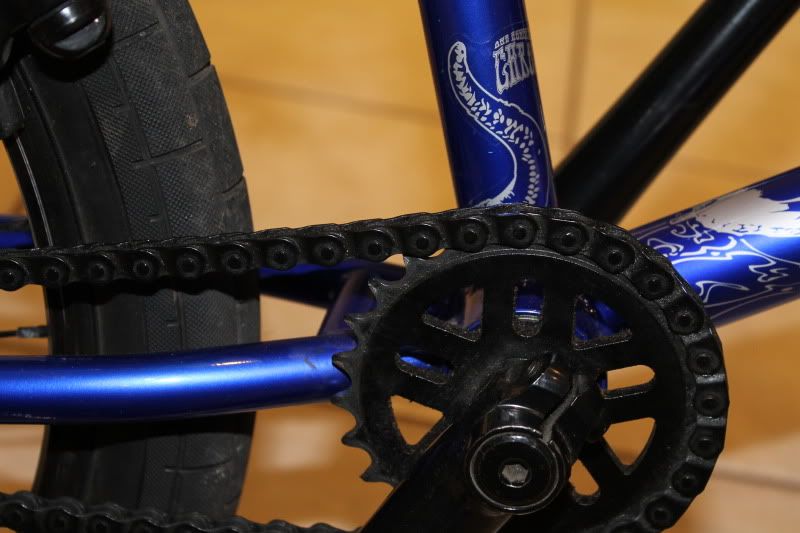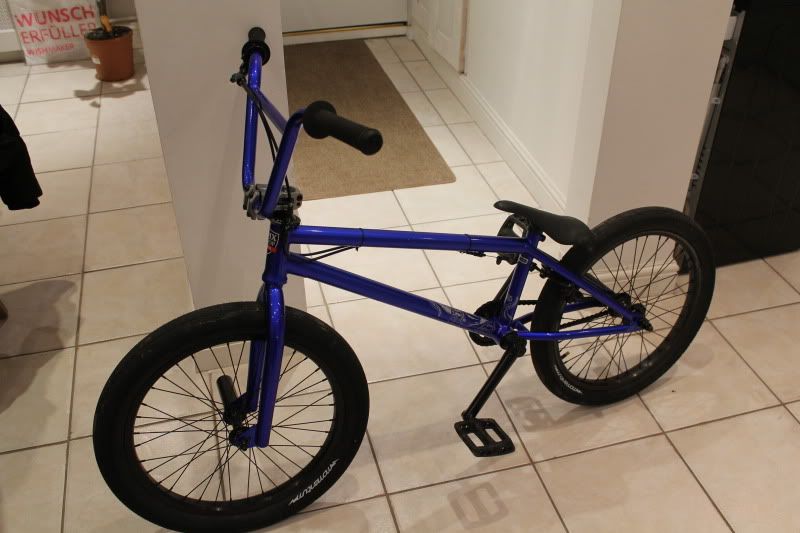 hope you like and i'm sure i will enjoy - when i get it ;D
cheers B >:D