Heres a couple of my Schwinns from my collection.
This is where BMX began!
1967 'Apple Krate', all original condition. Front and Rear Suspension in 1967!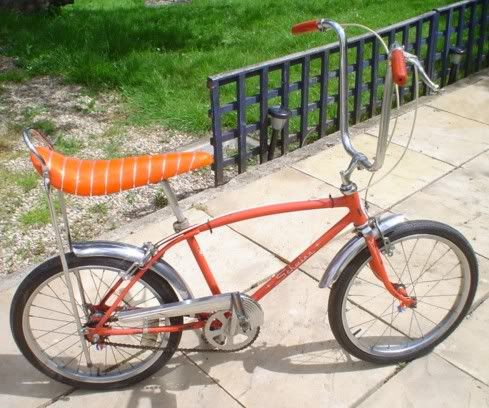 1974 Fastback 5 Speed, Parts being collected for this to be built up correctly.
1979 Fairlady, The girls version, all original condition.
1978 Stingray 3 Speed Coaster, undergoing a sympathetic restoration at the moment, will be loaded with genuine accessories.
1971 Stingray 5 Speed, Due to have a factory restoration as it has gone to far to be left!
I have another 3 bikes but no photos at the moment.
Hope you like.