I got this for £20 at a bootfair, it was pretty rusty but came up well after some wire wool and a polish. All stock and fine to ride.
As it was
Something happened and I started getting parcels arrive in the post
before i knew it it looked like this...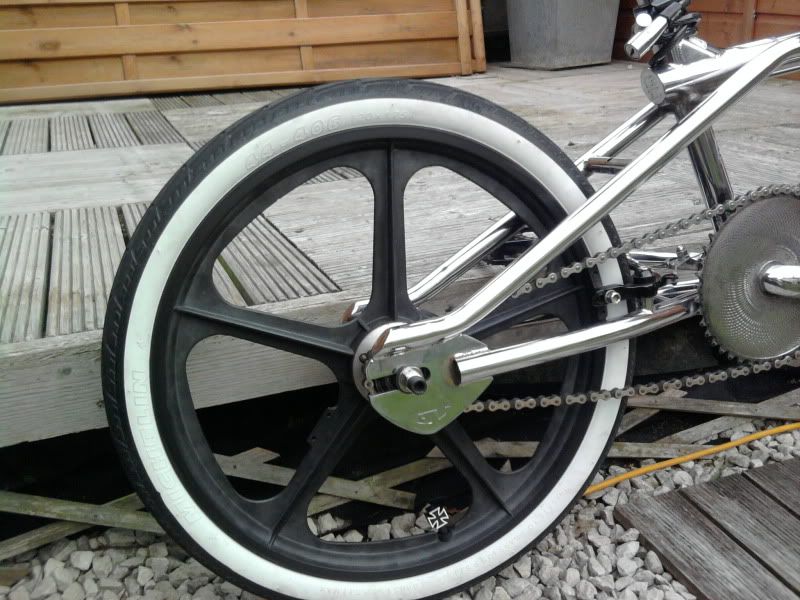 I like the look of it and its a good ride, pretty rapid on tarmac/concrete.
98 GT Performer,
Original 80's Acorn Freestyle Mags,
Michelin Diablo Whitewall tyres.
Iron Cross Dust caps,
Mushroom Style grips,
Re -moved Giro, Replaced with Linear cable.
Chrome Headset,
Re covered Seat panel in White.
NOS GT pedals.