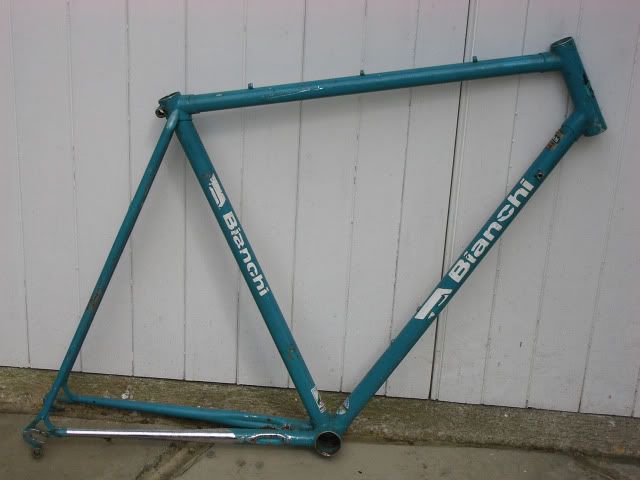 As the frame arrived to me. From a work colleague.
Paint work was thick and hard cracked/crazed.
Chrome look chainstay gave me food for thought.
No idea on the year, not been able to pin it down, though i have reason to believe that it is late eighties.
Calibrati 1-20 tubing. Not found much information on this one.
By luck, or maybe because i want it to be, the size is about correct.
After some eBaying and some time in the garage we have the finished item. Unless i'm stopped you can't tell it was not supposed to be a chrome finish.
The chrome was just what i found under the paint. Ends of the tubes near the joints dont really polish up, but looks fine for a free-bee.
[/img]