Oh no...it's another widowmaker! I bought this new in 1986 and thought a revamp was in order for its 25 birthday!
Never liked the 80s graphics so they were peeled off years ago.
Shamefully cruddy, but it was my daily commuter into Soho for many years and has survived hitting two dogs, one cat, one German tourist and an Italian student - not all at the same time of course! The right hand frame stay has the proverbial 10mm crack, which never increased when I used it.
Its been hanging up in my garage for years, but I did buy new tyres and inner tubes for it around ten years ago. Pumped them up today and put 10 miles on it tonight.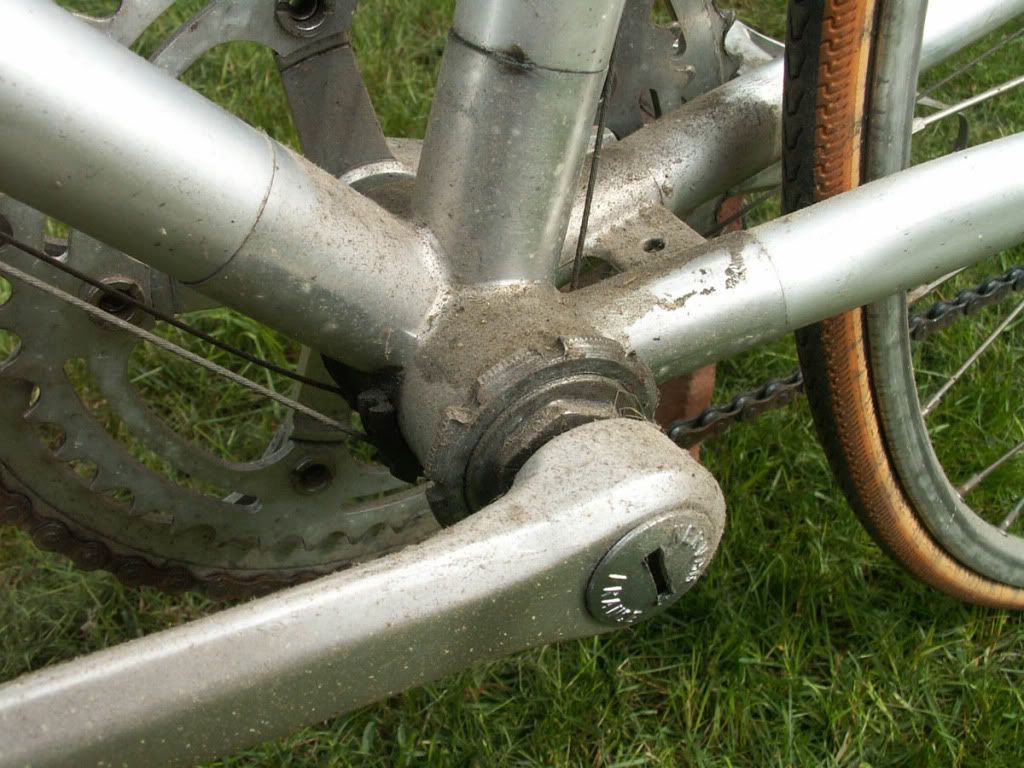 I've spent a couple of afternoons cleaning and polishing the alloy bits and straightening the original Mavic Velotec rims. Chuffed with the rims and got down to about 1mm true, which is OK after all the potholes this thing has hit in its lifetime. Hoping not to go silly buying bits for it, but fell for a tan Charge Spoon saddle today which looks fab on it. May keep the gentleman's steed look and add tan bar tape and tan toe straps. The Sachs Huret gears are knackered too...any suggestions for replacements please? The Heliomatic cassette isn't up to much either...darn the wishlist is getting longer already!
More pics tomorrow.