It's been in the "for sale spotted" topics before but since yesterday i have it at home.
It looks great, race/road bike do not have to take so much beating like MTB's so the paint still looks really good.
The pink has faded but that is fine.
At first i was planning to repaint it but that would be a shame.
Plan's: Repaint the wheels in a matching colour like the yellow from the decals or black like the frame.
Take the gears/brakes/handlebar of and make it a fixie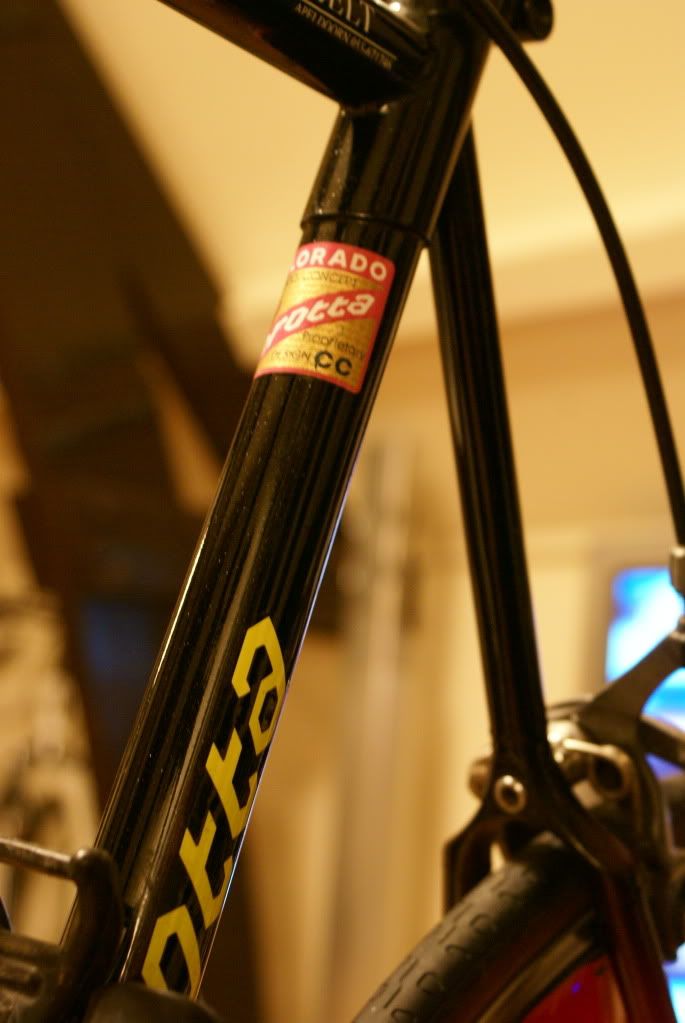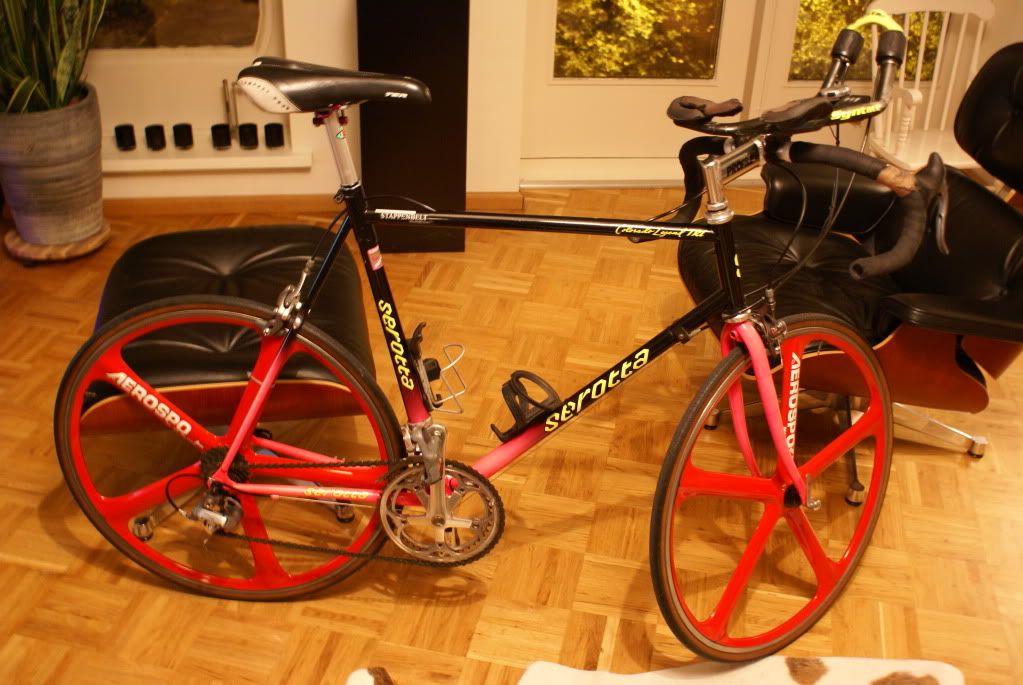 _________________
DEAN
- SEROTTA-
KLEIN ATTITUDE
- SEVEN -
MERLIN
- VOODOO - ROF - GROOVY - BONTRAGER - RAFTY - SUNN -
FAT CHANCE
-
MC SAN ANDREAS