And now for something different; British Steel, welded in Pennsylvania buy my friendly Punk Rock buddies
Smorgasbord was Spooky's "official unofficial" sister company. We did aluminum, they did Steel. The road bike is the first bike I ever designed for myself from the tubes up. Built in '98 it's an 853 front end with 725 stays and a Time fork. A real fun rocket of ride that has been my winter bike since I retired it from racing back in '01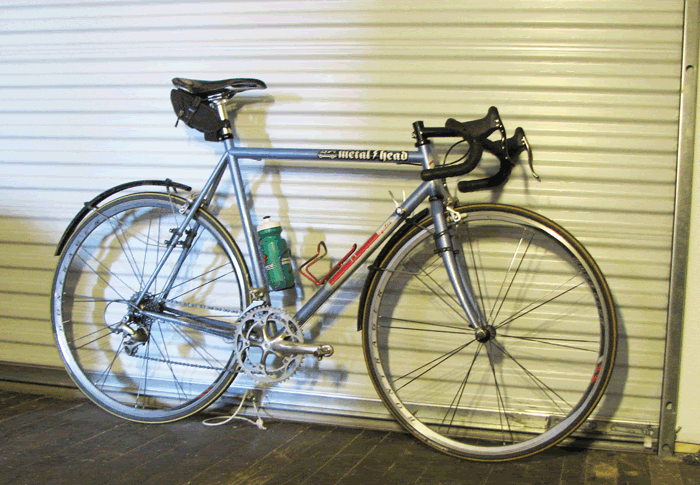 Little Known fact about Smorgasbord founder Chris Daily- He started the record zine and record company that inspired us to start Spooky, and then, 8 years later, spontaneously decided to start building bikes. We'd already appropriated a bunch of his softgoods logos for our own, and now, full circle, he does the screen printing of our T-shirts...
Crazy madness...
I also have my old Yeti Road Project that needs some dents pulled on it before I rebuild it with all my Ringle stuff...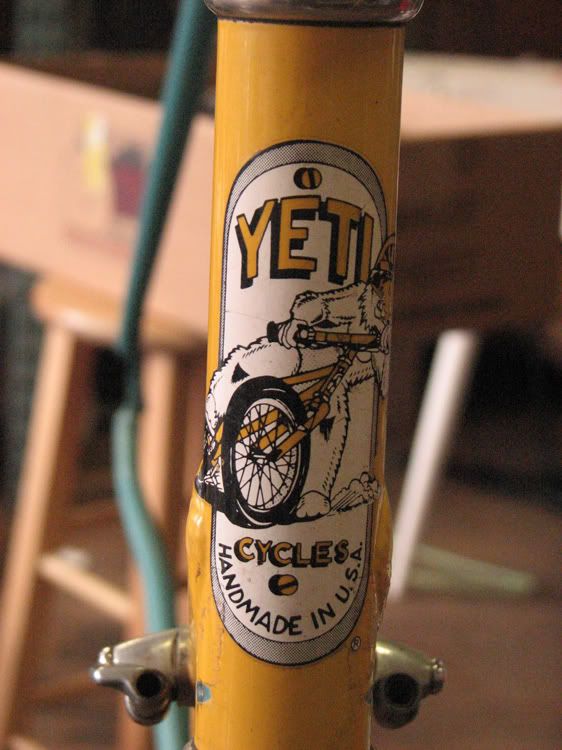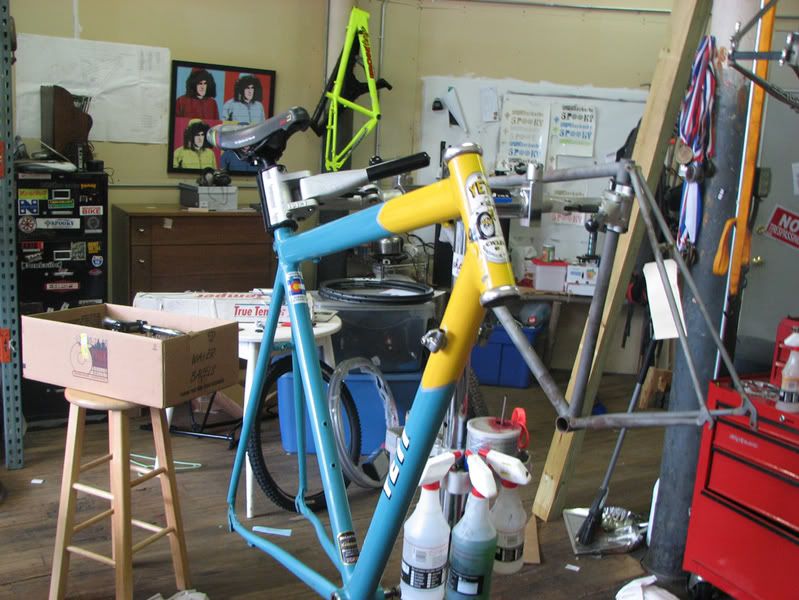 That's my Ritchey Road Logic in the background after I'd finished stripping it and was patching up the brazeons. That Ritchey has been through hell with me. Raced on multiple continents, hundreds of airline flights, and probally more than 200,000 miles of training. I decided this summer it was due for a new coat of paint. A dark blue instead of the old team red...