This frame has Harry Quinn transfers & a 531 'respray' sticker, but no serial number. Any ideas what it started out as? came with a right mix-up of parts & 700c wheels, but there's enough clearance for 27". seat post is 26.8mm. I doubt it's anything rare, but stop me if it is (could be just another powder-coat fixie in 2 weeks). Here's a few pictures (apologies for quality; poor light this time of year. I should never have mentioned PJ's FGG submission) that may give a clue: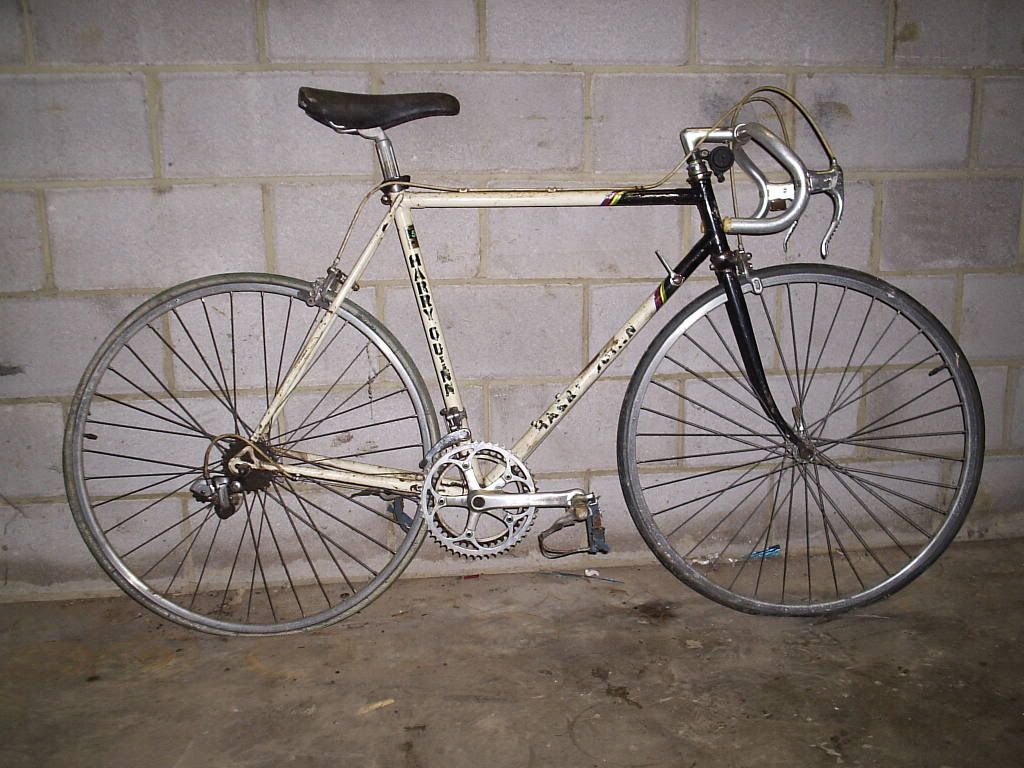 The rear dropouts have these small threaded holes: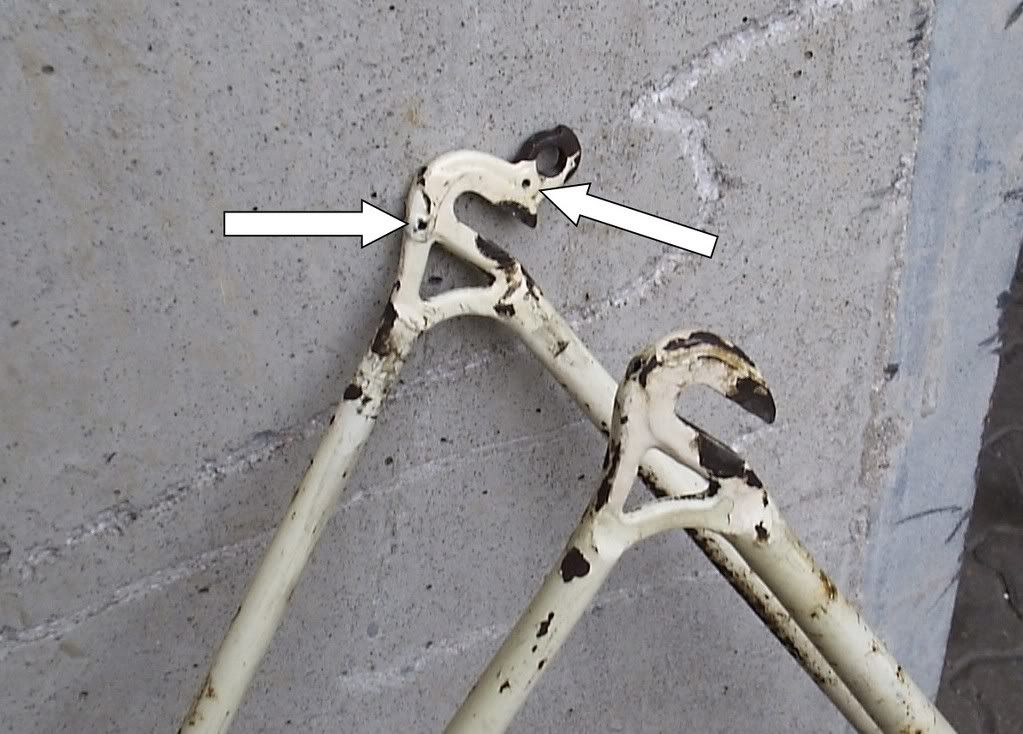 fork crown has extensions down inside of leg: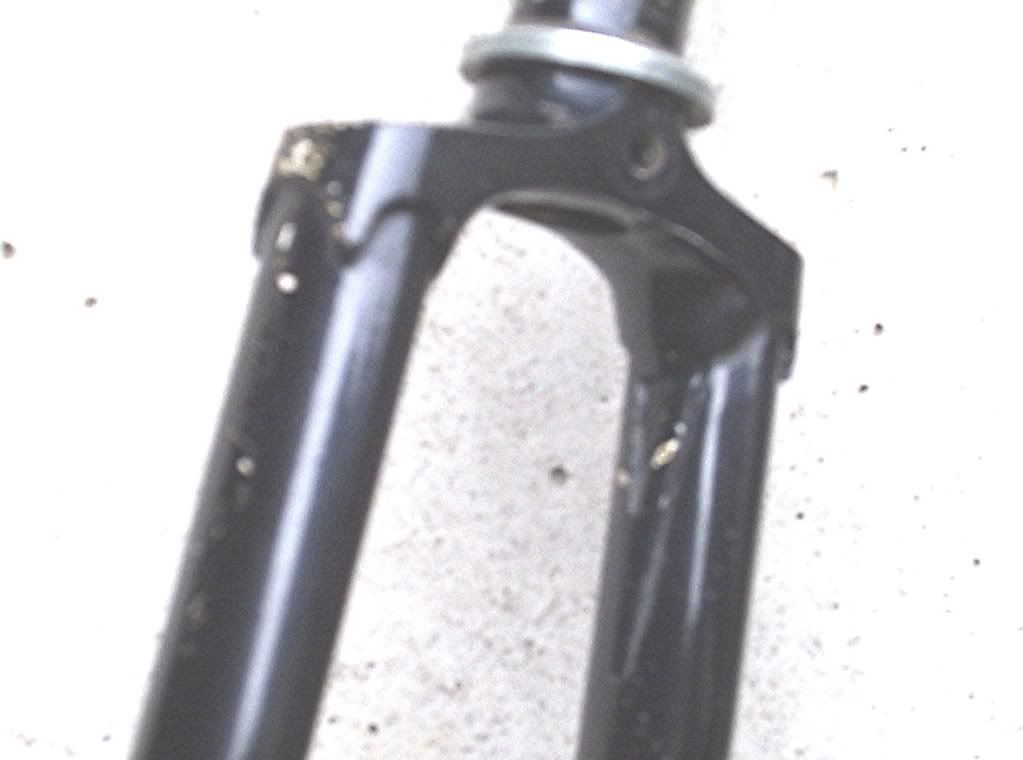 cable guide under bb shell, a simple bent strip, has allowed cable to cut into shell: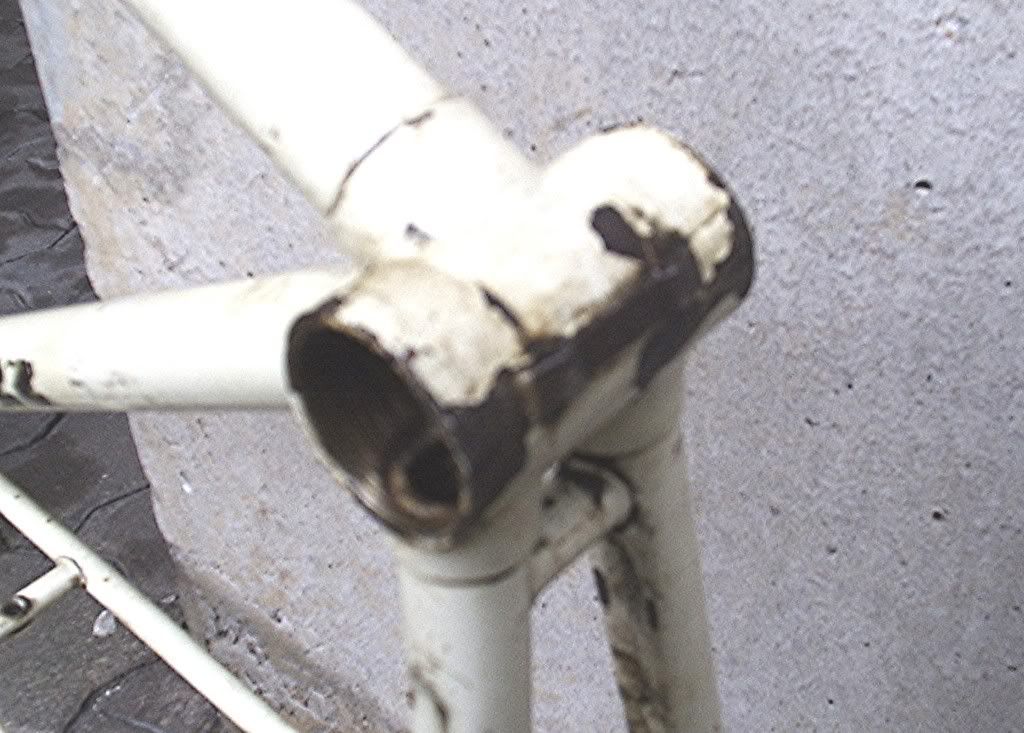 _________________
Not all my bikes are fixed.