Considering selling the Peugeot project bike. I've got a new CX bike arriving in Jan, which will take the stable up to a ridiculous level.
It's a lowly '86 Elite frame, forks, stem and bars, fully stripped and resprayed. Will probably get it shot blasted and powder coated over Christmas.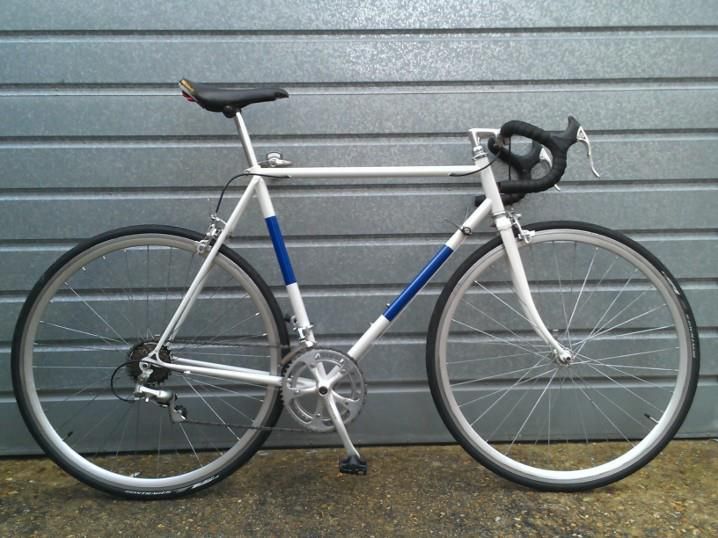 Spec is faintly silly, given the frame;
Dura-Ace 7410 BB
Dura-Ace 7410 Cranks
Dura-Ace 7410 Chain rings
105 Rear Mech w new 7 speed cassette & chain
SLR aero levers
Exage Shifters
Campy front mech
Vuelta Airline 40mm wheels on Exage hubs
400mm seatpost (new)
New cables, tape, blocks, etc. Just needs decent pedals and a non-donor saddle.
I know it's worth less than the sum of its parts, but it would be a shame to split it all up.