Any idea how nuch these bits are worth.
I spent some time on velo base identifying these bits.
An 1984? Campagnolo Trimpohe rear mech.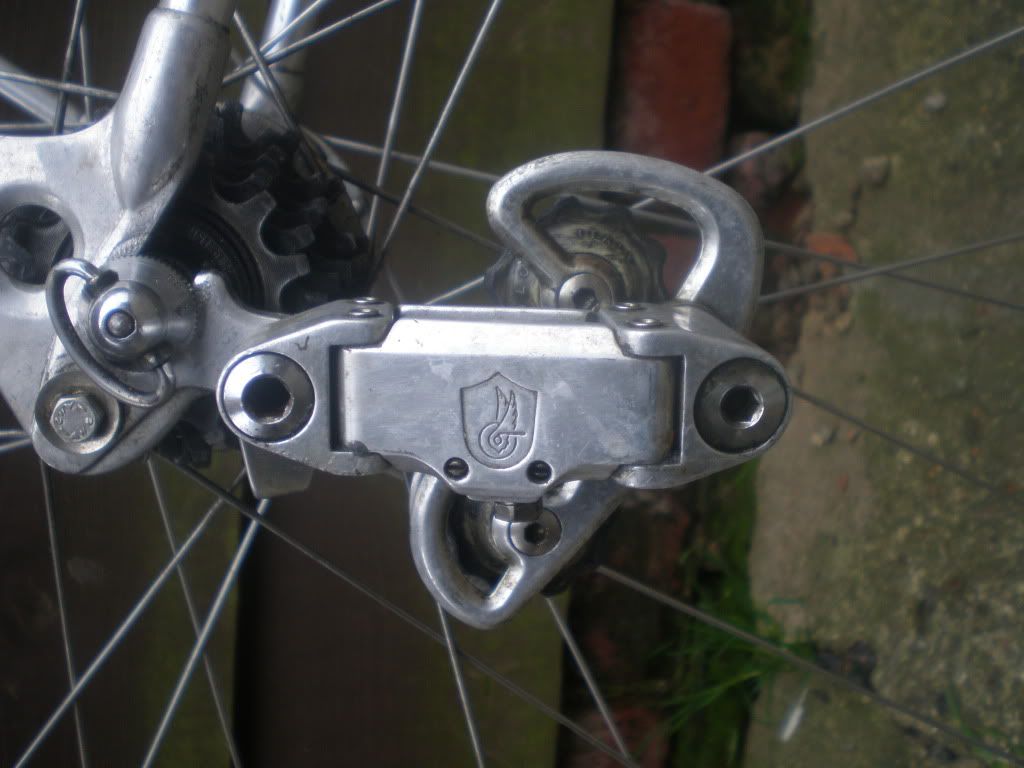 A pair of wheels with old tubs, campagnolo record hubs in good condition, campag skewers and super competition champion rims. Tubs need replacing. Only front wheel picture but rear as good as the front.
Rear wheel has a 6 speed 13-18T freewheel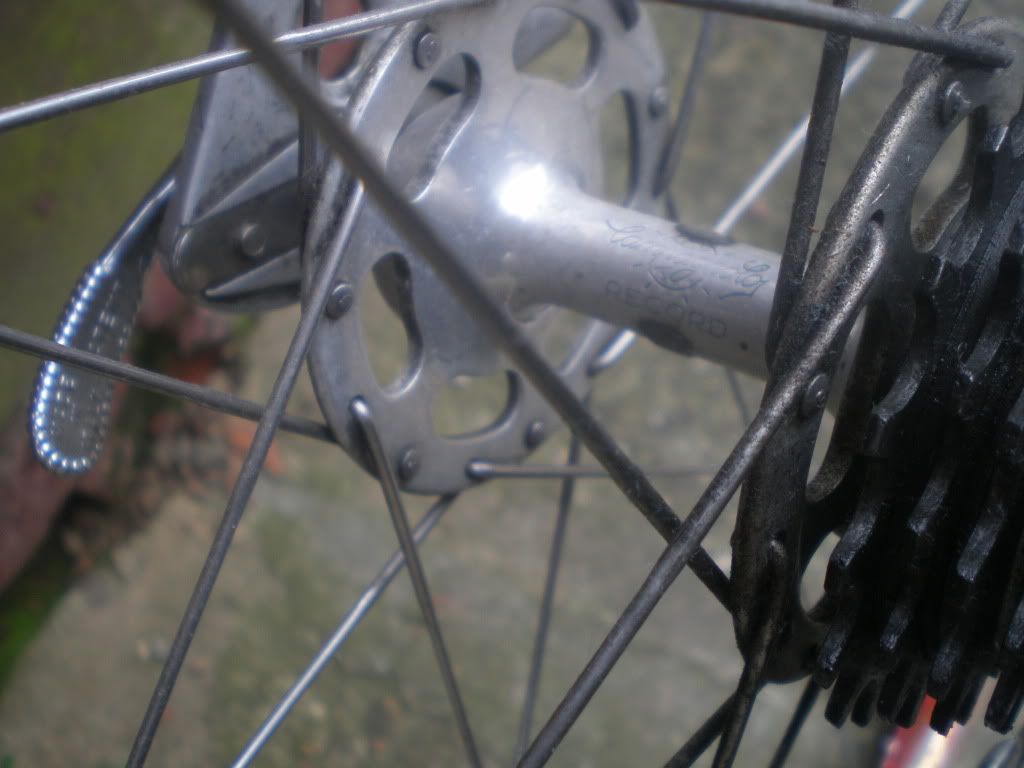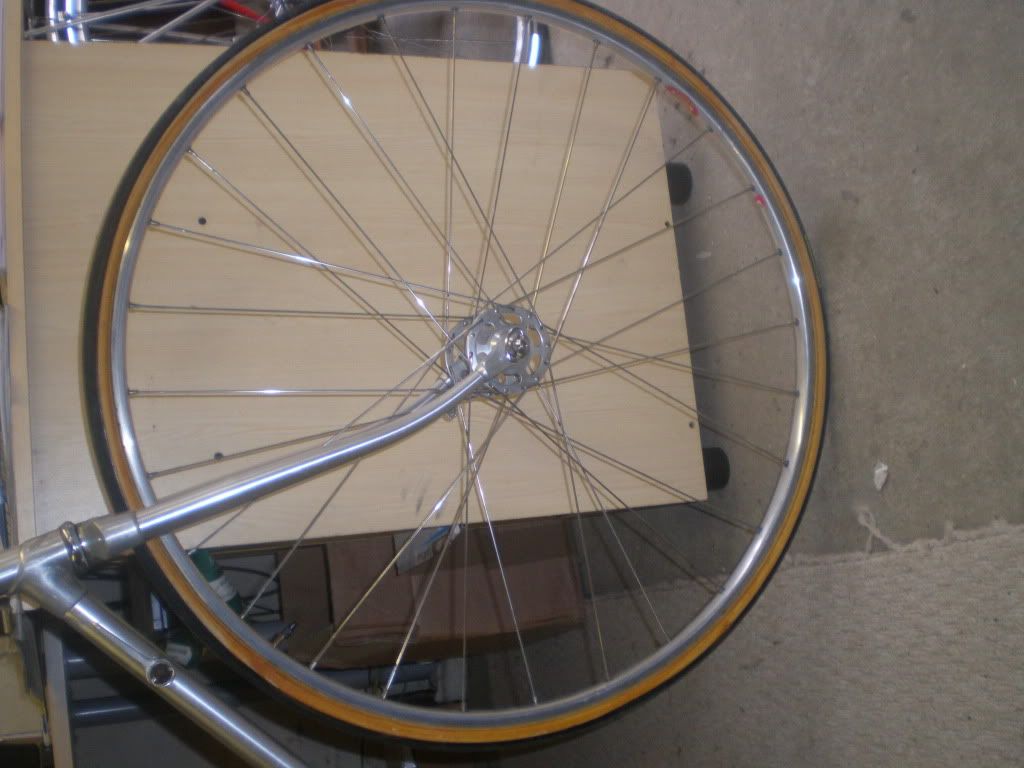 1984? Campag Nuovo record cranks. They have stamped on the drive side arm strada 177.5 and a 2 in a circle. Please tell me if I have identified them wrong.
1984? Campag front mech nuovo record?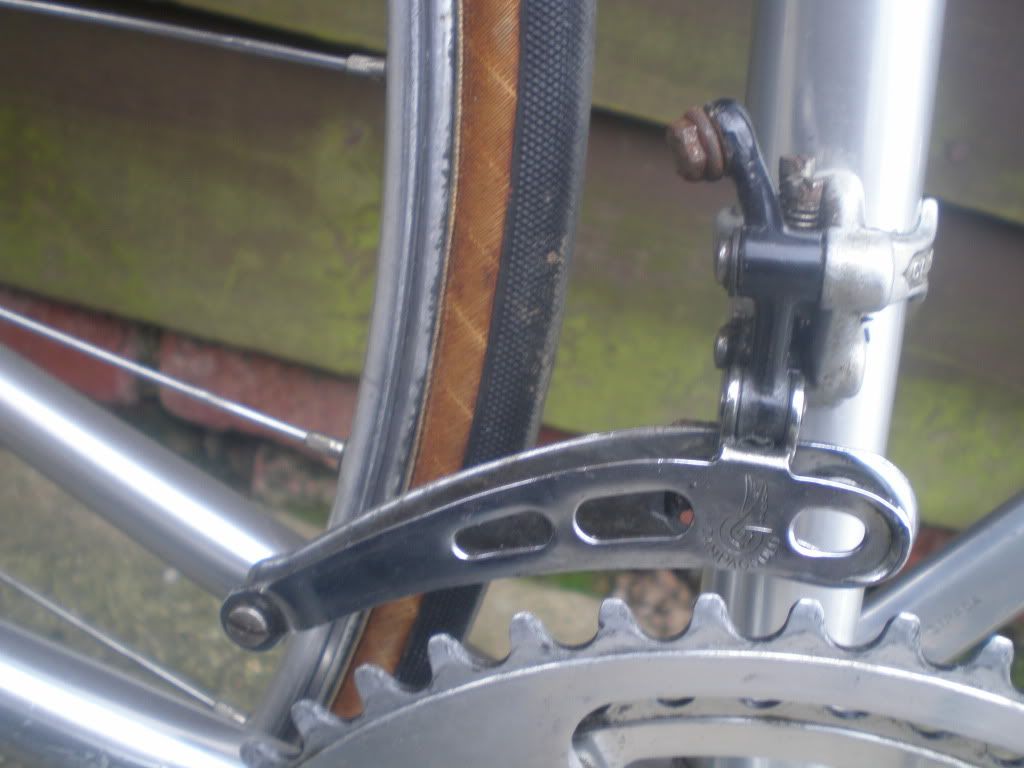 Campag friction shifters.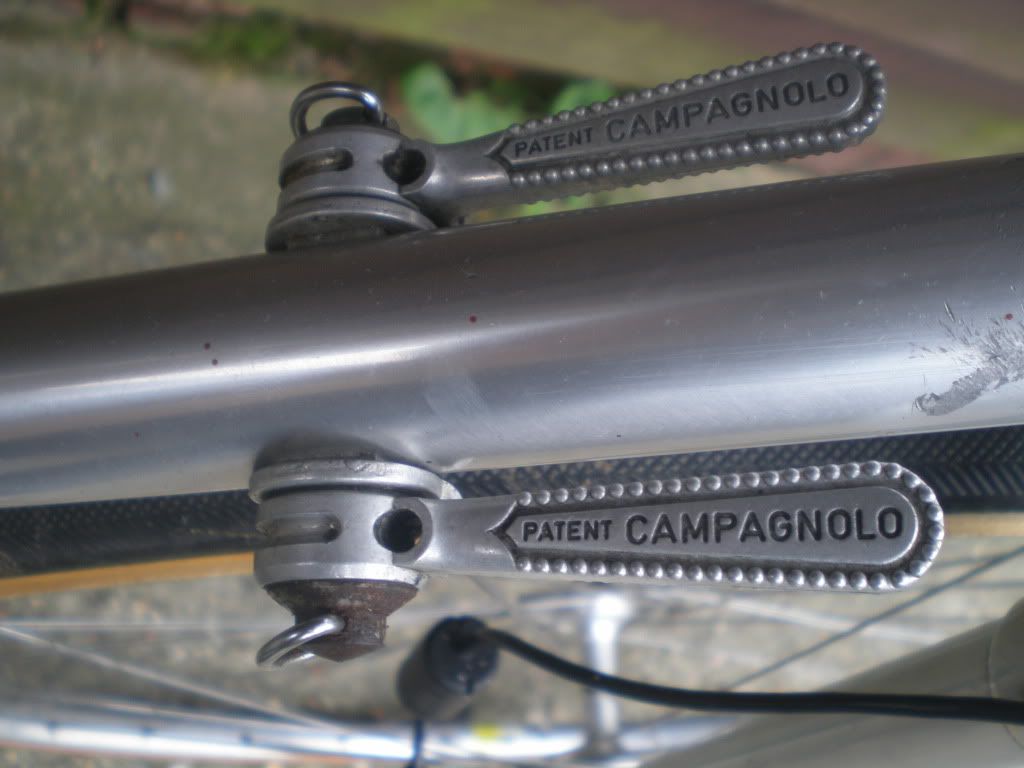 3TT stem and handlebar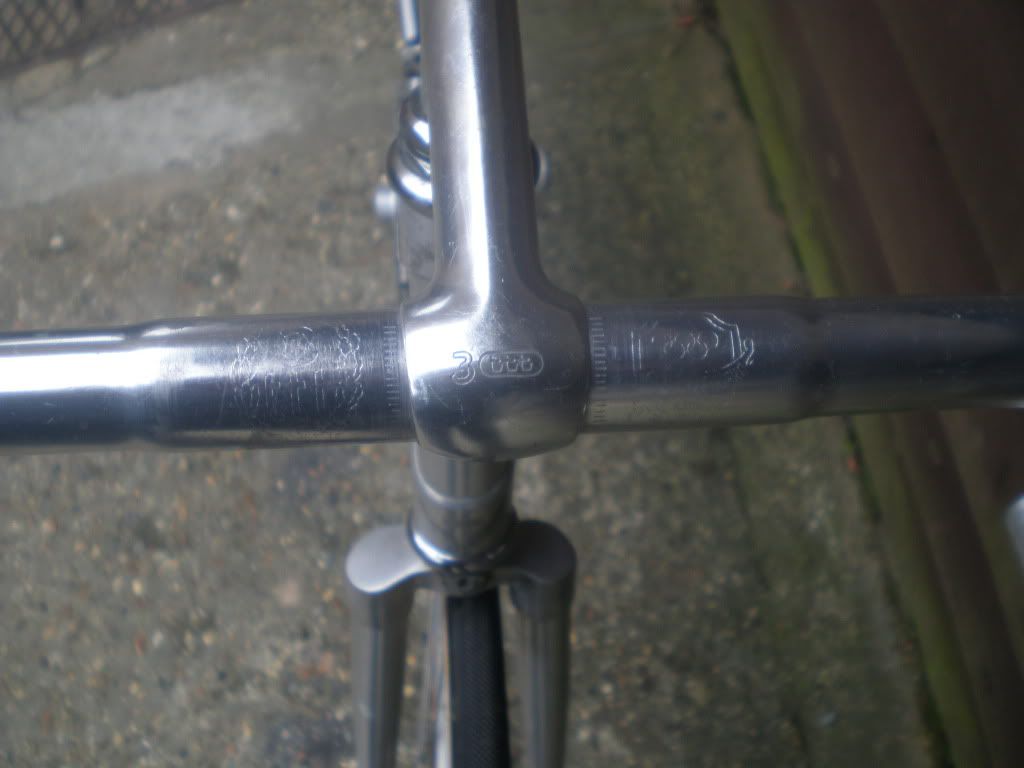 Everything in fine condition.
Also is this worth anything.
A Vitus 979 Shorter frame. The frame is uncracked but the paint is very flakely and lots of corrosion.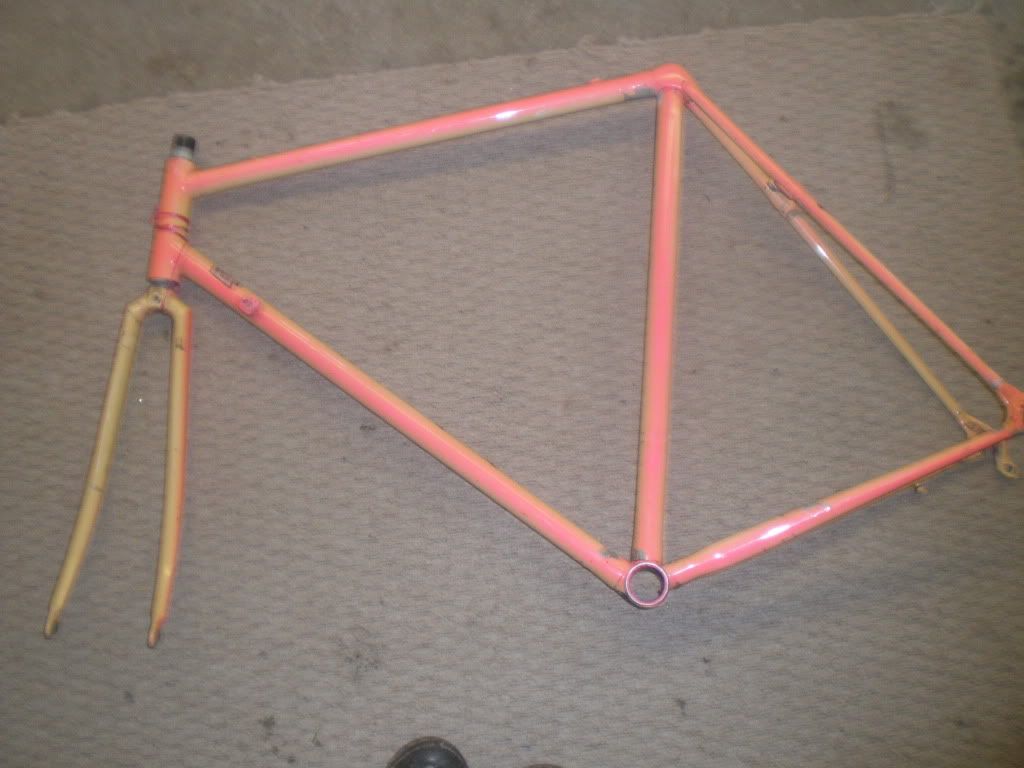 _________________
Currently riding
ALAN Competitizone 1980-1981, Traitor Exile, Pinarello Monvisio, Trek 2300 (the one with the carbon tubes), Scott Pro Racing, Vitus 992, Kinesis FF29, Sannino, Trek 8900, Genesis Equilibrium Ti Disc, Gary Fisher Ferrous single speed, 1948 raleigh record ace project, Klein Quantum, Ceilo Rosso TT bike, 1962 dawes unknown model.
http://www.thecycleclinic.co.uk