I am a happy owner of one now
Frame still has its original team finish and is in used, but good condition. The Nuovo Record is very nice. The hubs say Michelin Competition and look exactly like Miche Competition hubs. Same? Immediately after purchase I took the bike in pieces for a big overhaul. Even with fork, headset and bottom bracket in place the frame feels ridiculously light. Size is 60. Serial starts with SB.
No pics yet, but it look like like 3th in this pic =>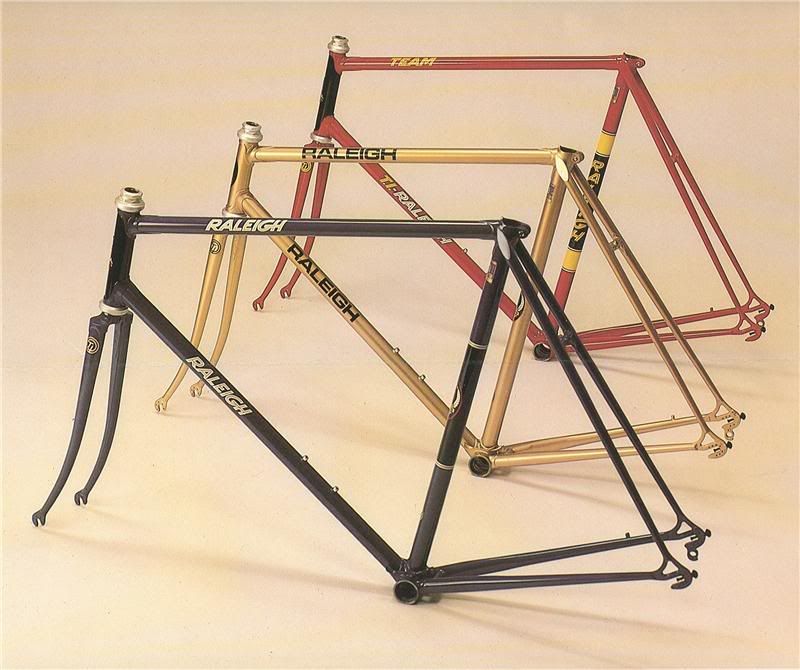 So with non aero fork and cable routed with clamps on toptube. The pic from a 1980 catalogue (
Bulgier
). Only mine has little holes drilled in the dropouts (like the 2nd).
Currently haven't done much thinking on what to do with it, but as it is my size and as it will for sure make a great bike, it is likely it will become a rider and not something for on the wall.