Hello people,
I bought myself a Presto. Presto was little builder in Amsterdam. Presto still exists as shop.
Here are already some pics (from the internet listing, nicer later) =>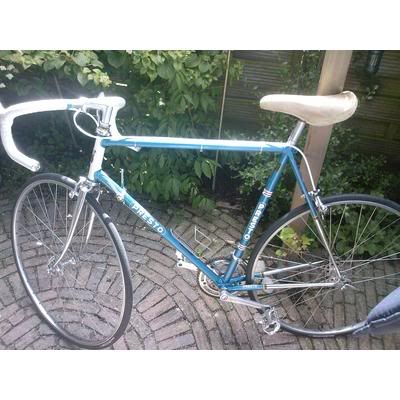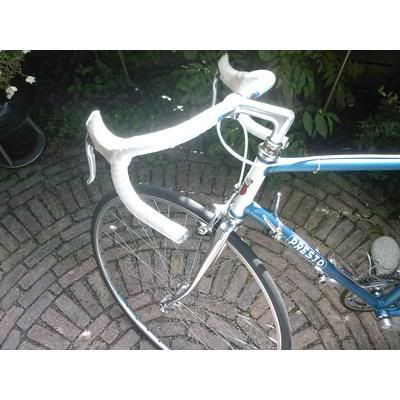 Many Presto where build by Jan Legrand. Jan Legrand was a famous builder/technician. He where the man behind the material of the mighty TI Raleigh and he also contributed to the development of the later Panasonic PR6000 team bicycles. I am unsure on whether my Presto is build by Jan. I am curious to find out. Anyone?
My Presto uses Reynolds 531 for full frame and forks. Dropouts are from Campagnolo. The badge is very nice and inspired on 'het wapen' van Amsterdam: 3 white cross on black and red. Pics soon. Many Prestos also have the 3 cross on top of the seat stays and under the bracket. On my frame they're not present. What is a bit bummer. For seeing that detailing, view this
black beaut on Wooljersey.
My Presto has a typical Dutch build (a pragmatic mix):
Dura Ace headset, bottom bracket, cables, cable guides
600 'Arabesque' rear mech
600AX front mech
nice Sugino cranks
Huret shifters
Nuovo Gran Sport high flange hubs (with holes, very nice!)
DA AX quick releases
Cinelli bar, stem
Cheers