Thats a Uniglide cassette. Last cog screws onto the threaded part of the cassette body and looking at that picture, it will just be an arse to get off in a hurry.
Sheldon Browns ever useful site:
https://www.sheldonbrown.com/k7.html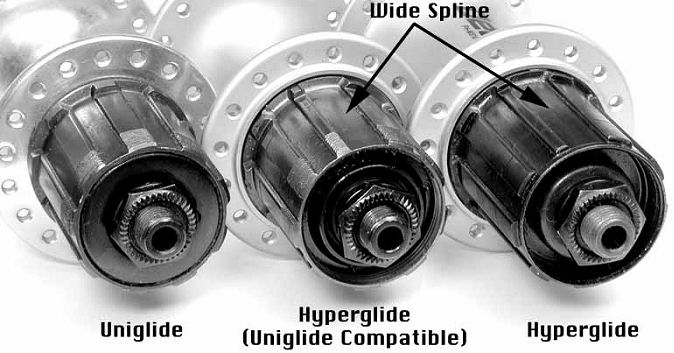 The easiest thing to do is take the axle out, get a long 10mm allen key and take the whole Uniglide bit off including the cassette and fit a standard shimano 7 or 8 cassette body back on. Then you can fit a 7 or 8spd cassette with all the benefits.
Park Tool guide
https://www.parktool.com/blog/repair-he ... -section-2
You can even go 9spd if you want, if the rear is 126mm, you may need to spread to 130mm. Then you can fit your newly suited and booted 9spd wheel in, new chain, cassette, 9spd down tube shifters and off you go. You wont even need to change mechs.
Or 8spd
or 7spd but these are a bit trickier to find good ratio cassettes for.
or even 10spd with new mechs and shifters and chain