Blackbike wrote:
Racing T crank with TA Vento 9/10 speed rings 49, 39, 28, tooth and TA self extracting crank bolts. Cost effective and available, shifts nice with the Racing T front mech.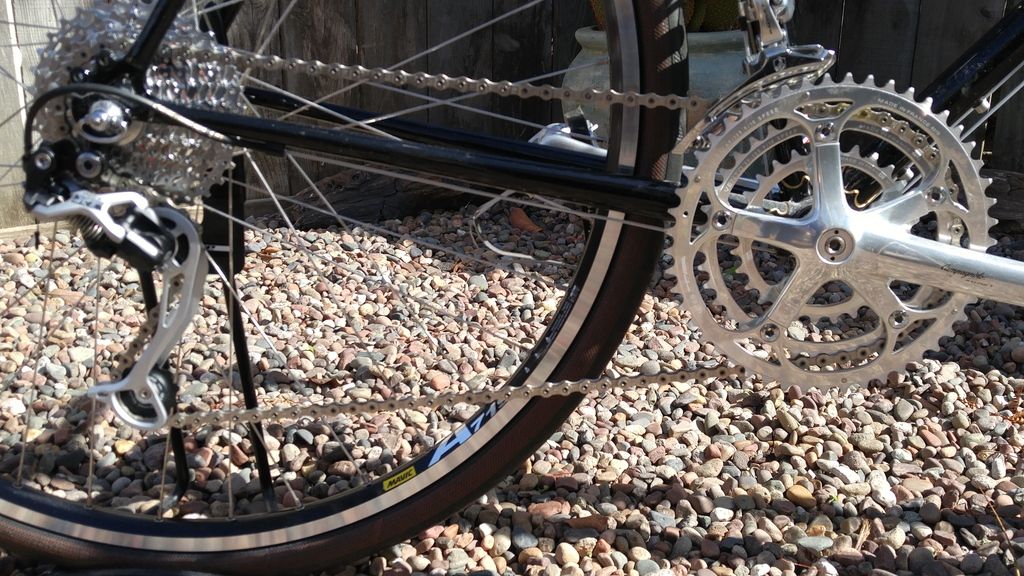 : Mike
Mike that's so helpful! You don't know how reassuring just having someone say "I use these TA vent chainrings" is - looking at the bizarre mix of TA stuff you see online...
Was fixed on using my old chainrings and having 52/39/30 - essentially the same setup as my old bike but with the added comfort of the granny ring.
I accidentally made a 99p bid on eBay at lunchtime and just won a TA vento 42T middle ring .... which means I now have a bit more choice....
52/39/30
52/42/30
50/39/30
or 50/42/30
anyone got any advice which would make most sense? - live in reasonably hilly Yorkshire and my body prefers spinning to standing up on the pedals.