My latest find
a stash of road vintage tools ( well 70s and 80s I would expect )
lots of VAR stuff , the french maker
I can undo every bottom bracket, freewheel , or crank of the world now having all the standards
metric and inches standard spanners
bottom bracket tap wrench and facer
cutters you name it
and last but not least the nice Preciray VAR wheel truing stand
etc...
most of them I know the usage ( a few thanks to sheldon scanned var catalogue) such as a Hub die stock for screw on freewheels I discovered
and a few tools,I don't even know what to do with - some of them handmade
BUT one issue - I have got only the french standard for my dies ! not one BSC
the old man was surely a chauvinist in that regard
I am going to feel obliged to do the eroica now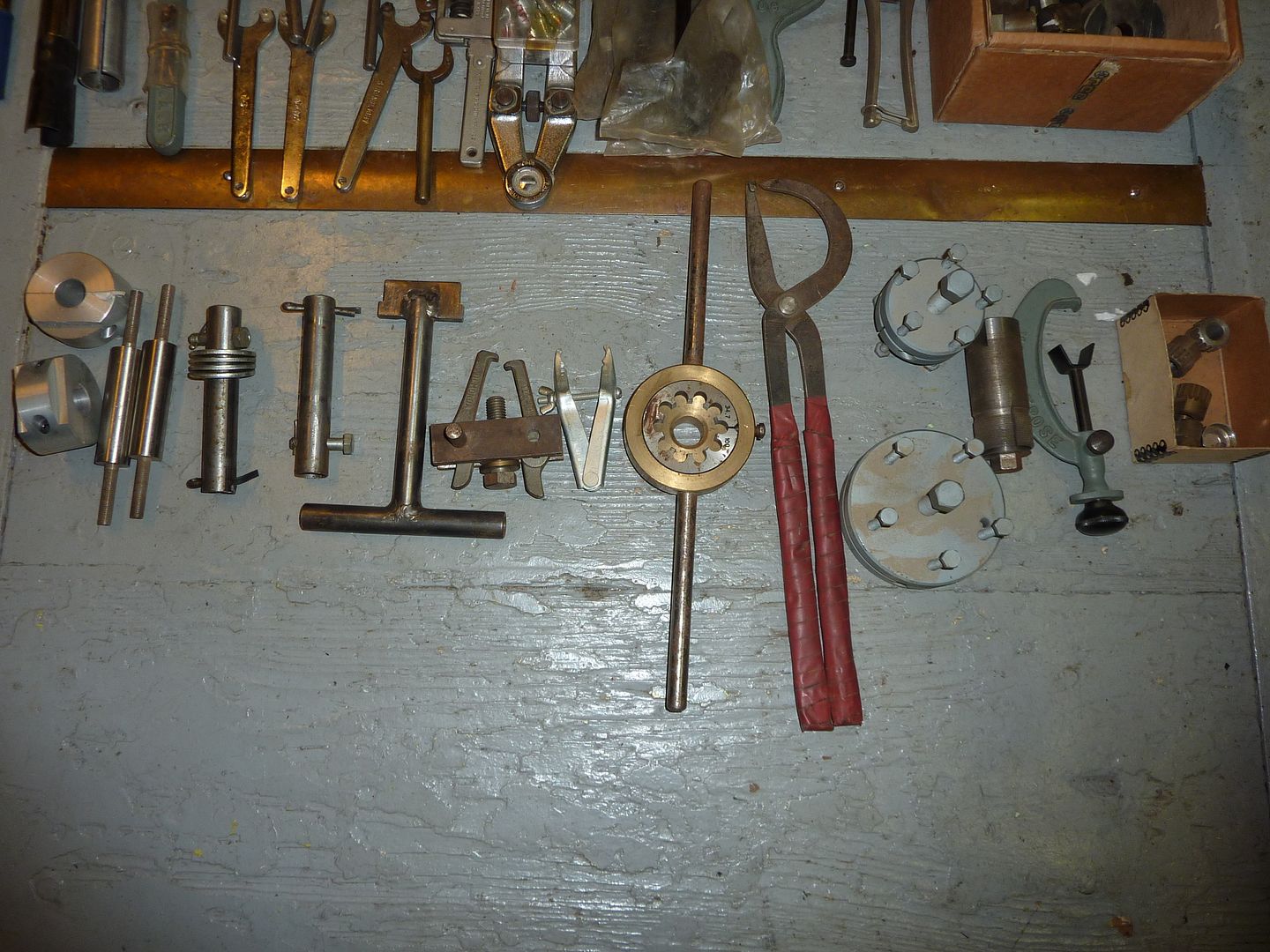 _________________
Serotta Max 853 to be "MTB politically correct"
and now having been bitten by the vintage roadie bug ! is this serious doctor ?
the roadie being more on the "randonneuse" side !