I could not resist this nice fillet brazed frame with its rich red paint and discrete "flames"
the framebuilder is probably french but unknown to me
It weighs 1875 g for the frame and 670 g for the fork
was wearing a Columbys EL sticker but a fork one on the downtube !
with such a weight I suspect the frame is rather Columbus SL ( on the columbus tubing chart - columbus SL is given at 1930 g while EL is below 1700 g)
In any case a decent frame
will build it for my 16th year old son with mostly 80's dura ace parts for a city bike - and with speeds - probably 1x8 ou 2x8 ( even if its a 126mm rear frame) some of his buddies are following the fixie craze but I believe I have convinced him its ridiculous
Unfortunately quite a few paint chips - I tried to touch them with humbrol model paint but I am not very happy about the result - gloss 19 is not very close to the initial colour and small flakes in the paint make it very difficult to do a proper job
any other paint ideas about this issue ?
what is you view on this frame and tubing ?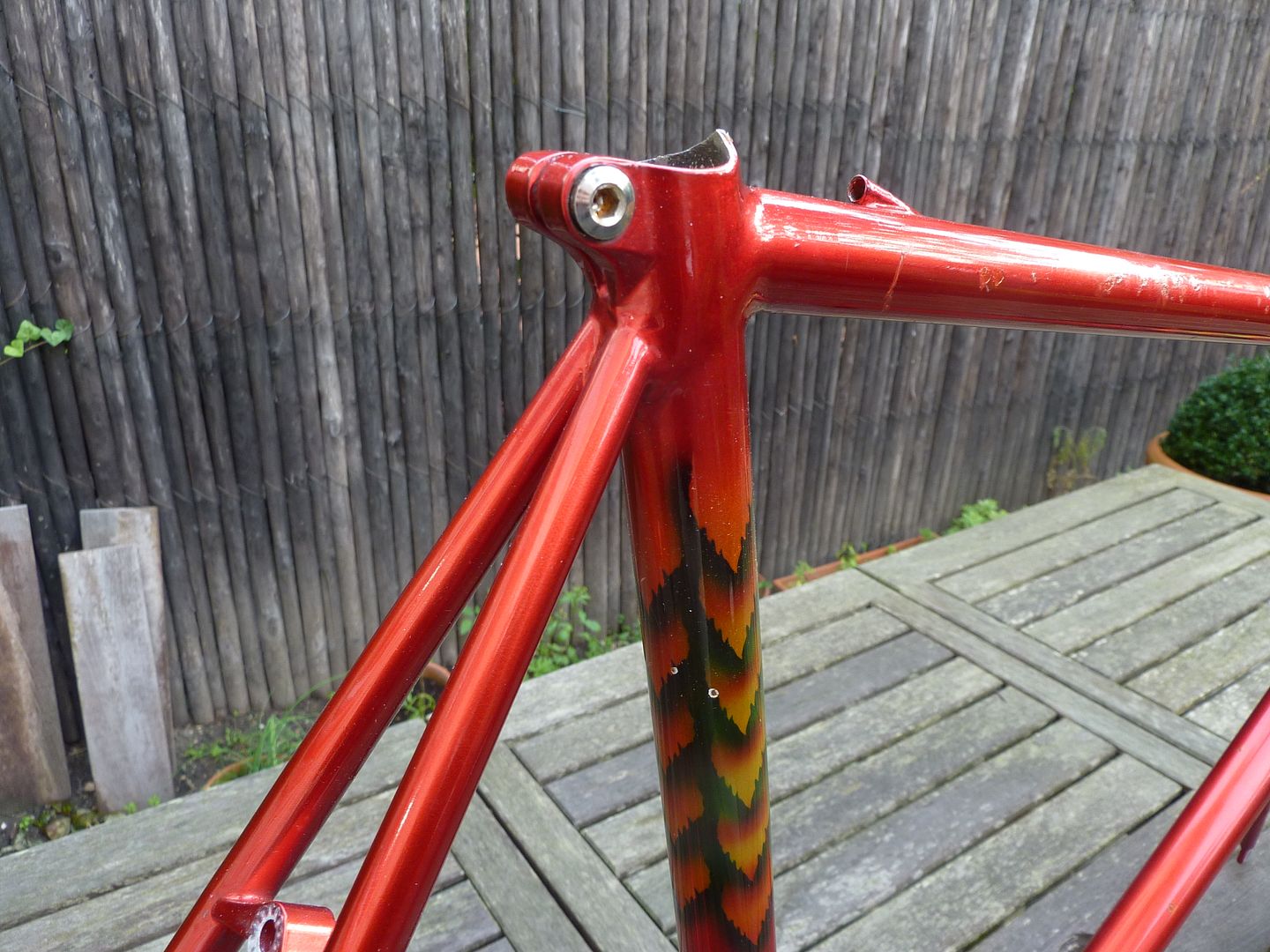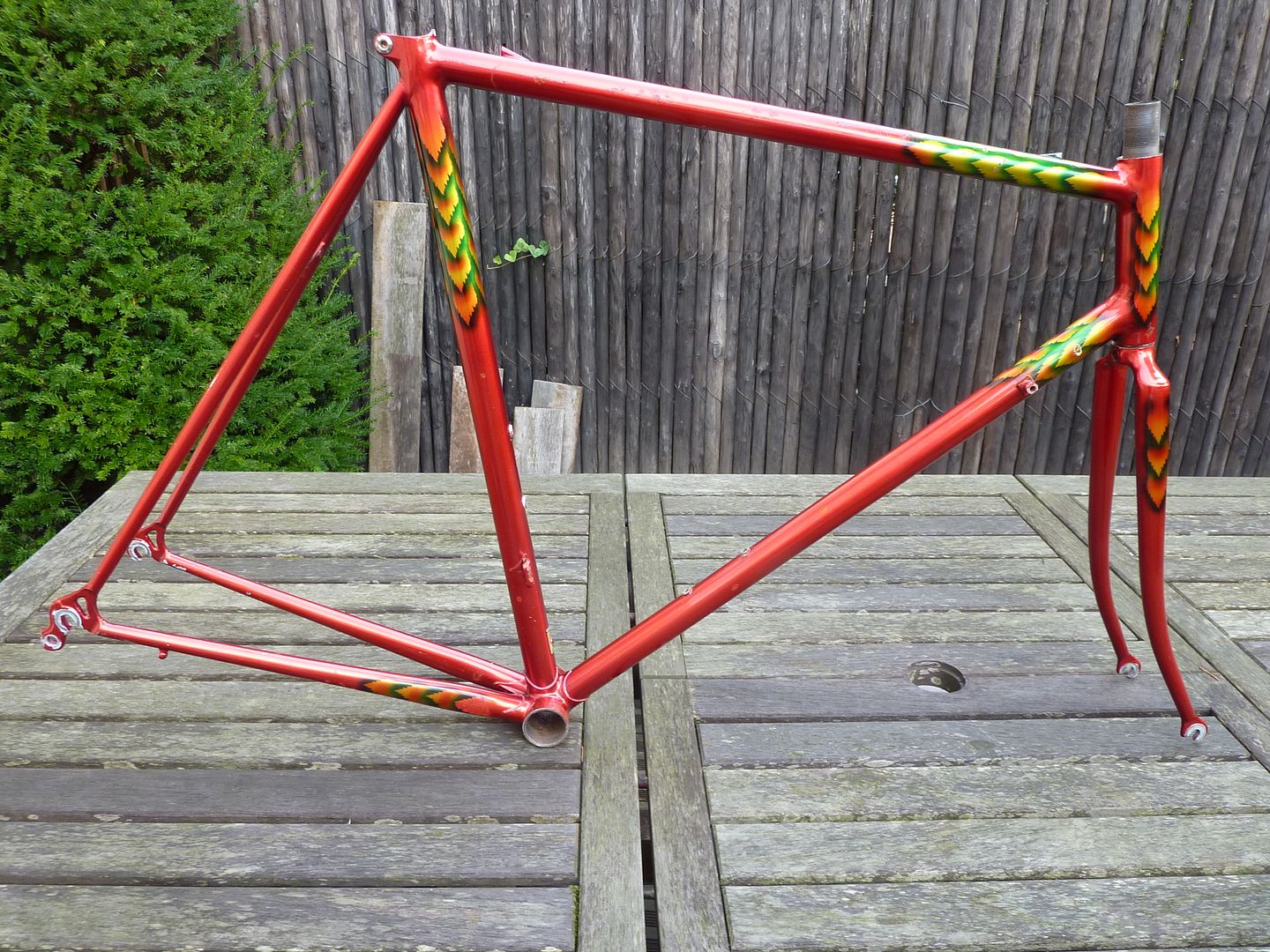 _________________
Serotta Max 853
Scapin Rudolf 2002
and now having been bitten by the vintage roadie bug ! is this serious doctor ?