Well, all very interesting, i decided to test the theories on a set of calipers before chancing it on my headset. To say i was not impressed was an understatement. The specks of surface rust did not disappear and i would go as far to say that with rubbing even more rust appeared!!! I am not happy at all.
Here are a couple of pics of the rust spots -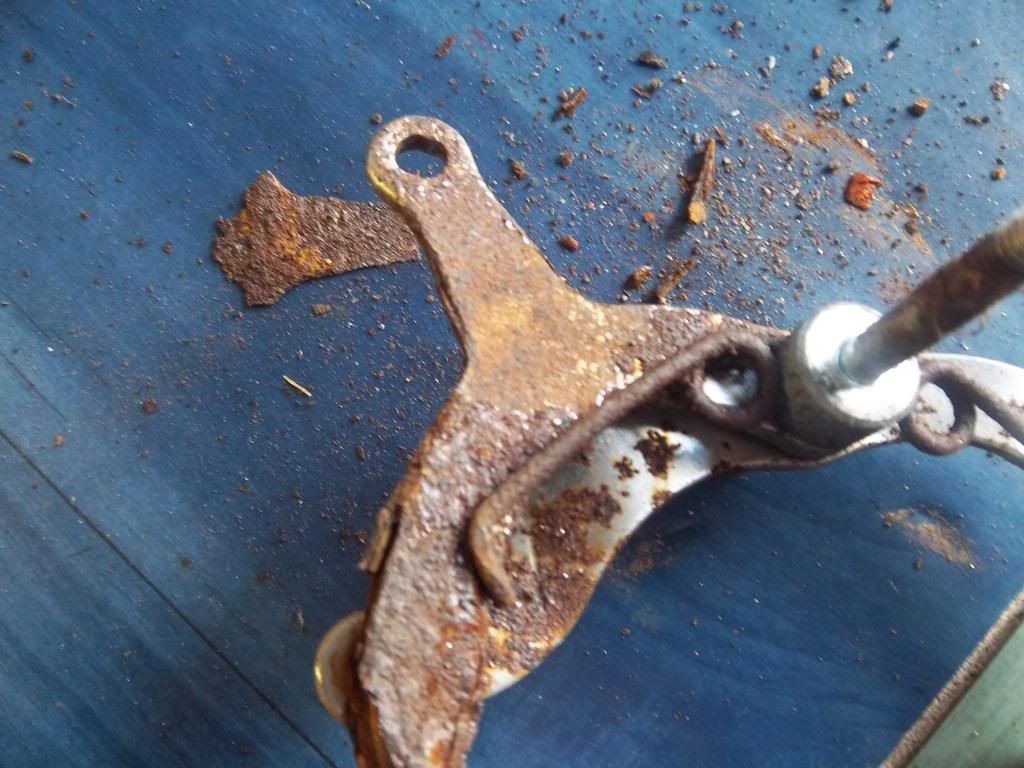 In the final pic you can see the rust spot to the left of the bolt - it is still there!!! How much tin foil is this going to take? It is getting to the point that it will not be worth restoring these as tin foil is not cheap.
Richard
p.s. I AM JOKING!
_________________
Built - Raleigh Rapide / Van Tuyl / Raleigh Ritmo / Forme Longcliffe / Will Cee Winter / Python Rock / Gazelle CM Mixte (aka Townsend) ///// Pending - Rossin Prestige Team / Gazelle CM A / Gazelle CM AB / Fulmar / Peugeot Sportive / Raleigh Flyer / Batavus Champion / Raleigh Flyer / Peugeot / Look 241 Kelme / Raleigh Pro Race