This is a bit more heavy duty than small bicycle parts but here is an alloy wheel I polished last year
Wheel as purchased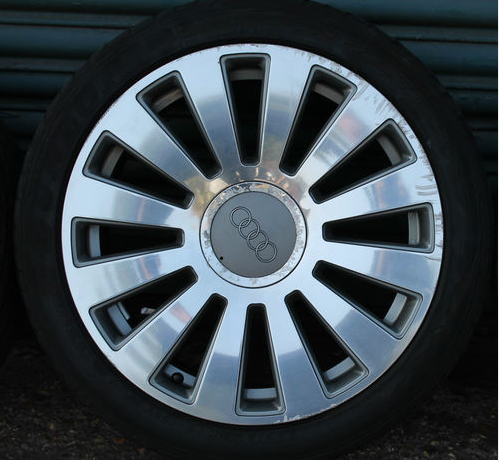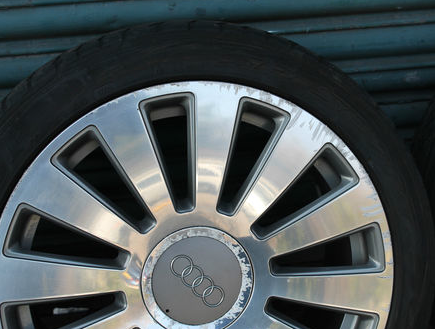 I removed the powder coating using 400 grade sandpaper on an air powered DA sander, then using 400 grade wet & dry I cleaned up the bare wheel face, then 1200 grade wet & dry to give a finer finish and eventually finishing with 2000 grade wet & dry.
I start to polish up the wheel using Solvol Autosol and the results were encouraging although not as good as I needed, so I spent another hour with the 2000 grade wet & dry to get a really smooth finish.
Click images for full size
This is the tiny marks that had be sanded out
The aim is to have a uniform even finish
Once prepared it took a maximum of 10 minutes to polish the wheel using the rotary and 10 minutes to finish by hand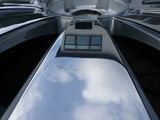 The finished results are rather good considering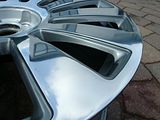 The alloy used in wheel making is not completely smooth, so a complete mirror finish would be almost impossible, plus if it was a mirror finish the lacquer would not adhere to it properly, so I am happy with my efforts. Just need to get it to the paint shop now for the painter to do his bit.
Next was to have my local car body repair shop etch prime, clear lacquer and over dry the wheel to protect it from the elements