I recently picked up these beauties, but can't quite identify them. Stems are described left to right from the 1st pic.
1) Is this a 70's Ritchey road stem? It's not quite a quill stem. The horizontal part slides up and down the steerer shaft, which has a wedge at each end. the top wedge holds the horizontal shaft in place. Bar clamp is cut out for road bars
2) Odd track stem. Has standard track drop angle, but bar clamp is not shaped for road bars. Zero guess as for maker.
3) Ti quill. The steerer bolt stops half way up the shaft. the top nut you see is just a top cap. Could this be a Bontrager? I haven't found any of his that look similar, but he's one of the only I know of that do the short steerer bolt.
4) NOS unpainted road quill. Sort of looks like a Ritchey?
Here's an album with 20 pics to better show these:
http://s206.photobucket.com/user/fadeto ... ry%20stems
[url="http://s206.photobucket.com/user/fadetoblack6902/media/mystery%20stems/IMG_8287_1200x800.jpg.html"]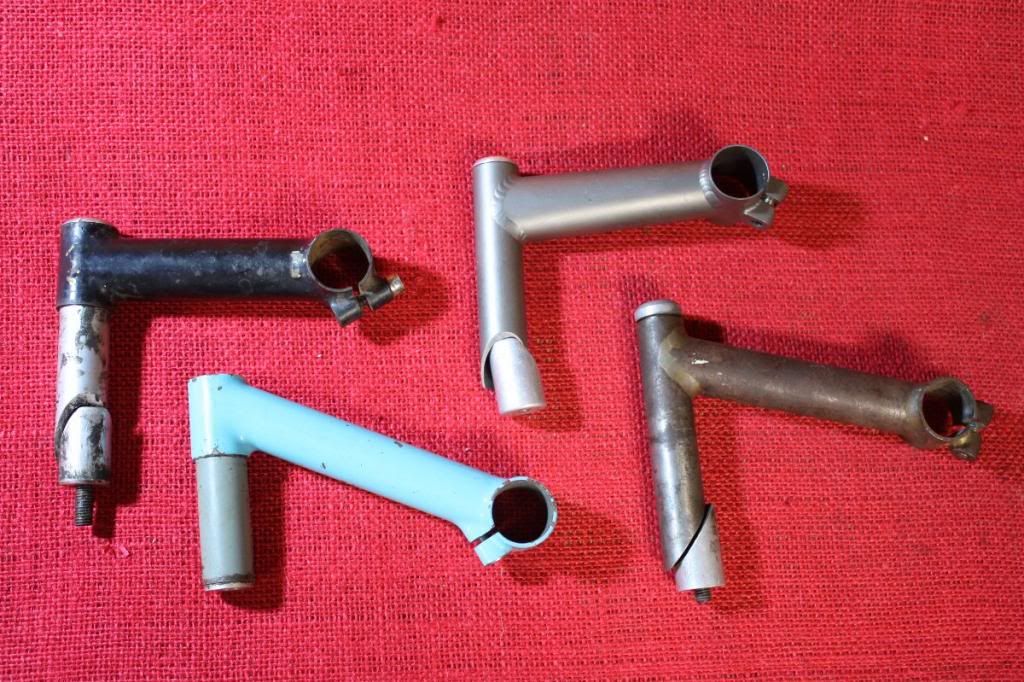 [/url]
[url="http://s206.photobucket.com/user/fadetoblack6902/media/mystery%20stems/IMG_8268_1200x800.jpg.html"]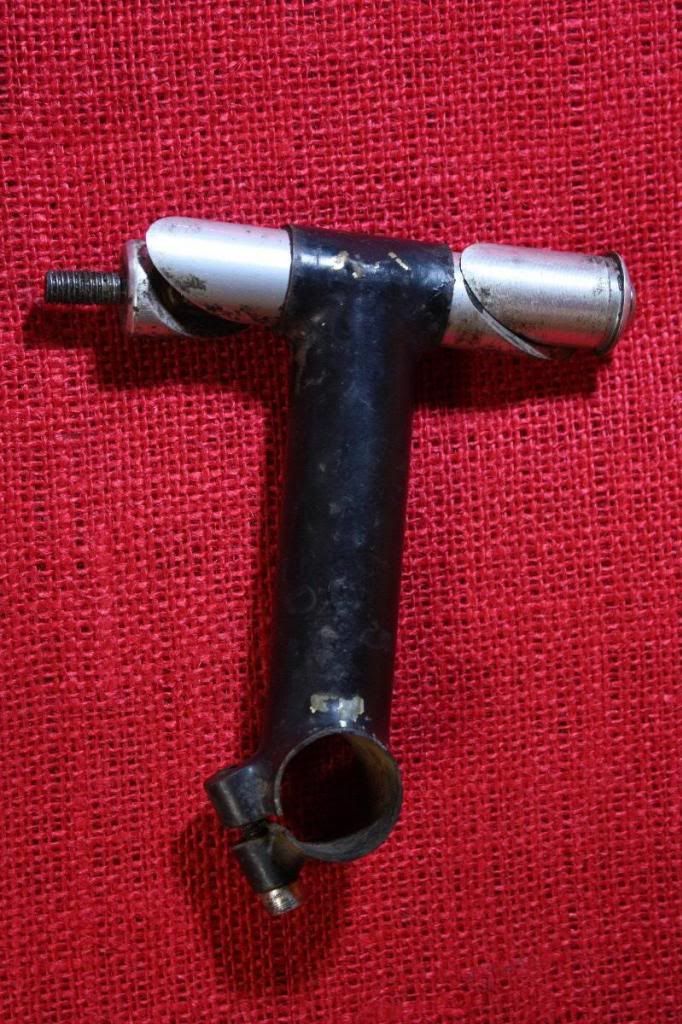 [/url]
[url="http://s206.photobucket.com/user/fadetoblack6902/media/mystery%20stems/IMG_8283_1200x800.jpg.html"]
[/url]
[url="http://s206.photobucket.com/user/fadetoblack6902/media/mystery%20stems/IMG_8272_1200x800.jpg.html"]
[/url]
[url="http://s206.photobucket.com/user/fadetoblack6902/media/mystery%20stems/IMG_8277_1200x800.jpg.html"]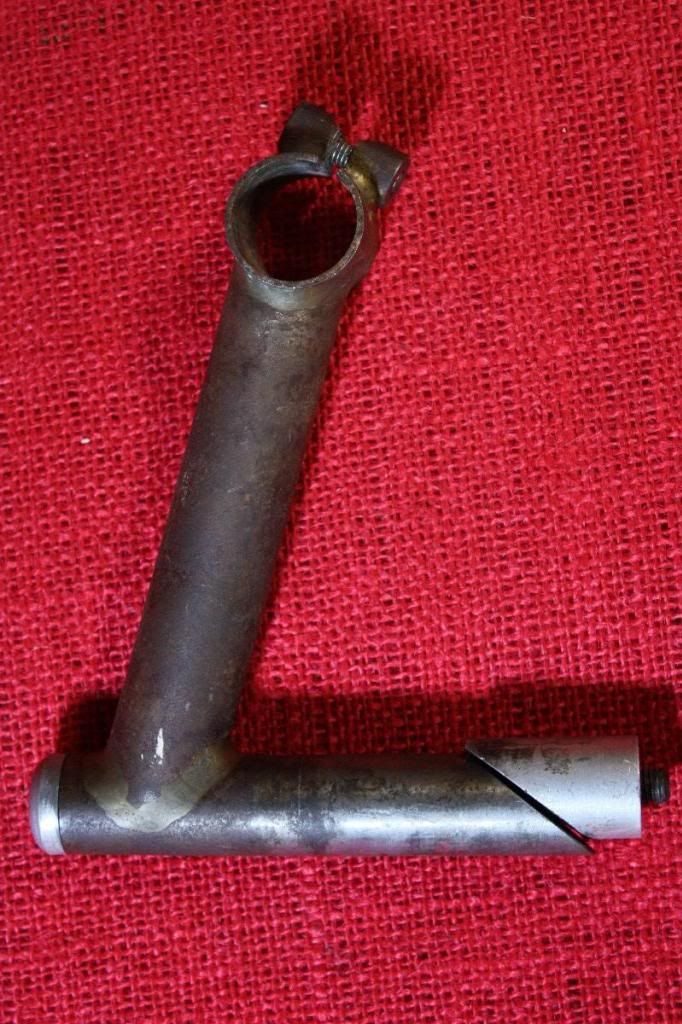 [/url]