Hi all.
As a little project to keep me occupied I decided to search for a suitable 'do-er upper', I wasn't especially bothered about the bike being the of especially great quality, rather something I could learn on without spending a great deal of cash.
Scouring eBay, Gumtree etc. turned up this Falcon 'Pro Circuit' made from Reynolds 501, seller was asking £50 and accepted £30 which I'm happy enough with. Despite an impressive amount of gunk on the drivetrain the bike rides well enough but after I'd ridden it around the block and taken these pics the stripdown process began.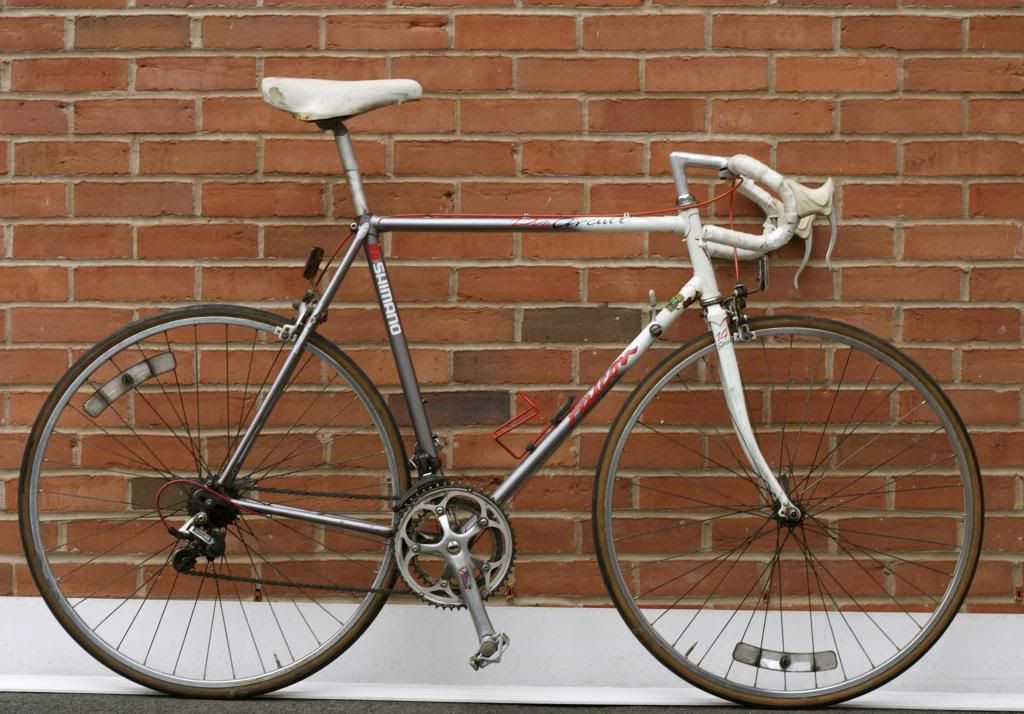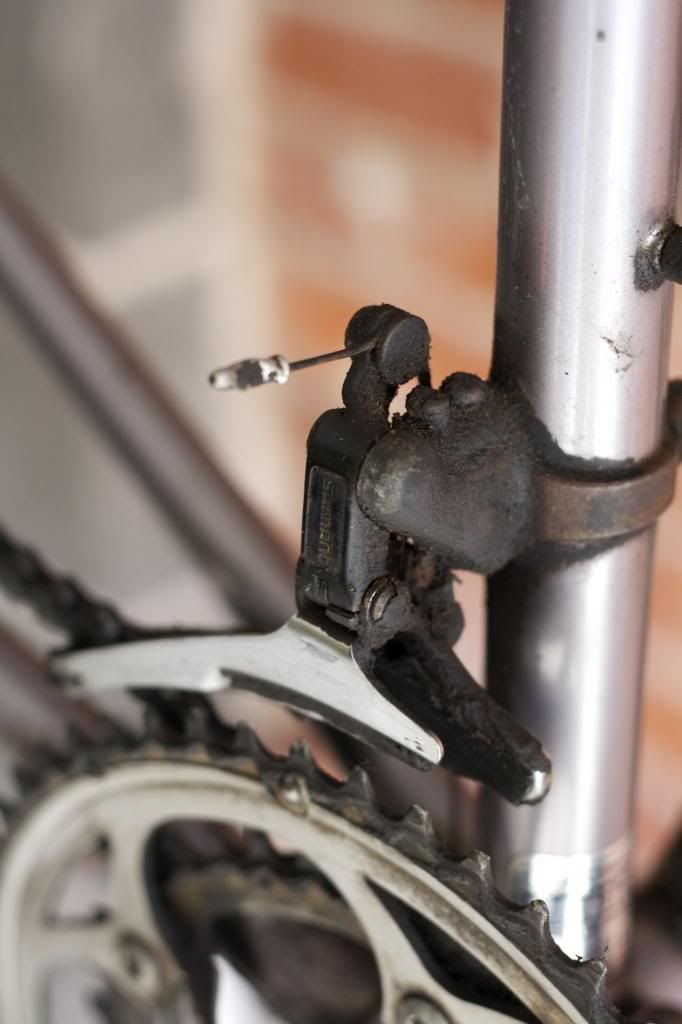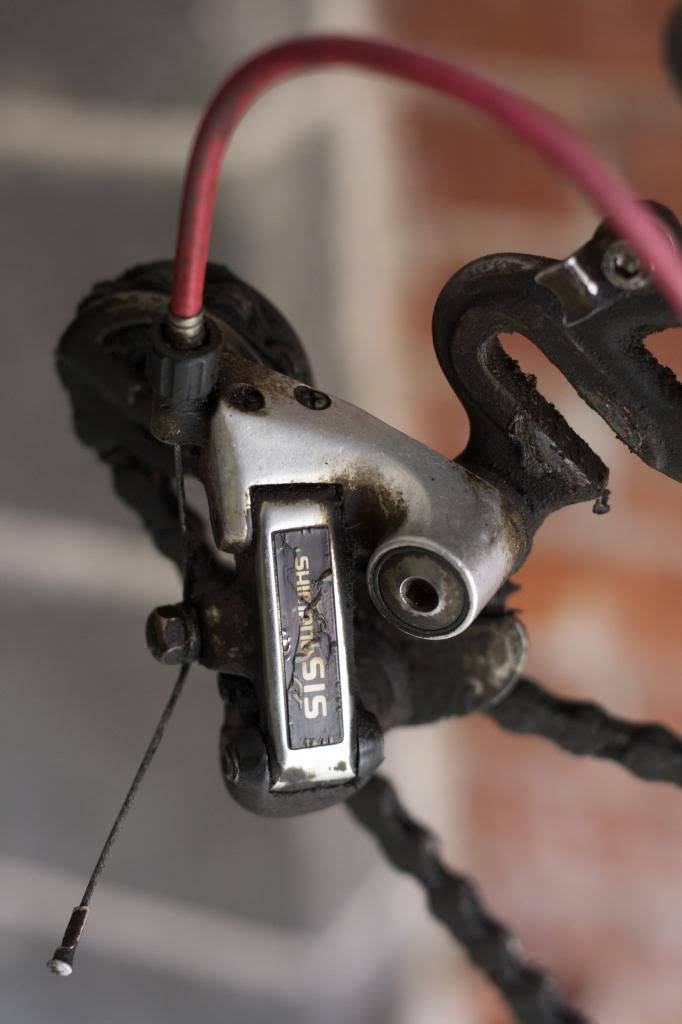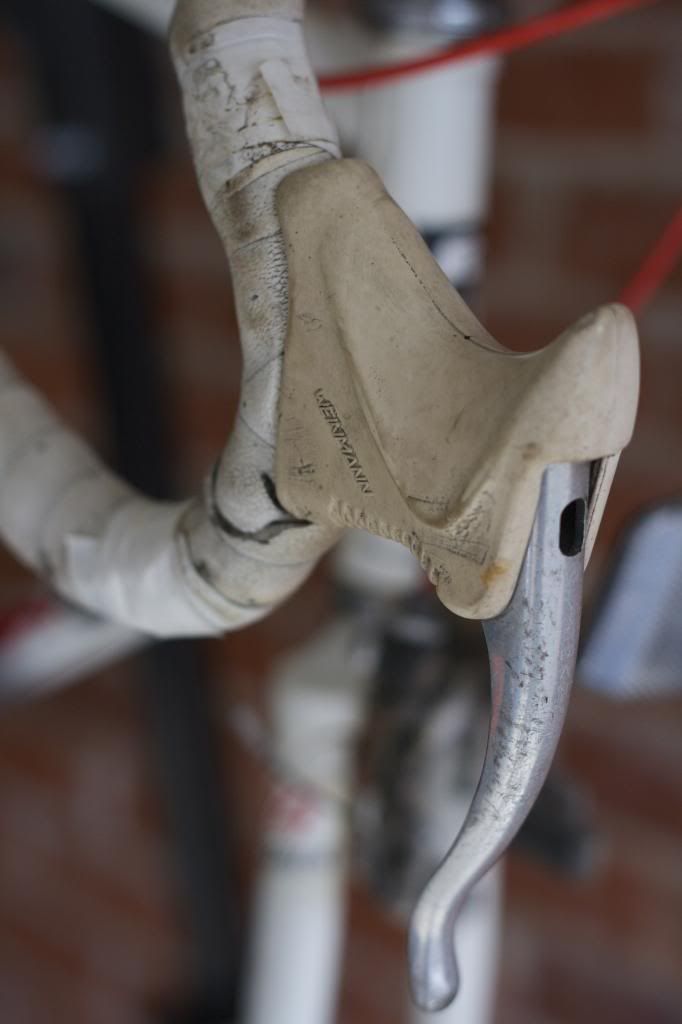 I've access to a spraybay through work so a compete respray should cost about £30, I'm planning on a pastel blue with red graphics, I'm contemplating of using my surname in place of 'Falcon' although I'm not sure of this yet, it certainly sounds like a Euro bike brand!
Thinks I definitely need are new tyres, headset, bar tape and saddle.
One thing I have noticed is that in the rear dropout the non-drive side has a 'clip in' of some description preventing the axle from sliding back, the drive side does not, I'm assuming I'll need to source a new one?
Steve