That looks like a genuine Geoff Roberts too me
I used to have a saturday job with Geoff when he started his own business building frames in Honor Oak SE London.
He took over the shop that used to be run by Ron Cooper (another reknowned London frame builder) after Ron retired.
Geoff has recently started frame building again he also runs a frame building course at Enigma Bicycle Works in East Sussex.
I recently took delivery of my sportive bike made from Columbus steel tubing with carbon forks and custom paint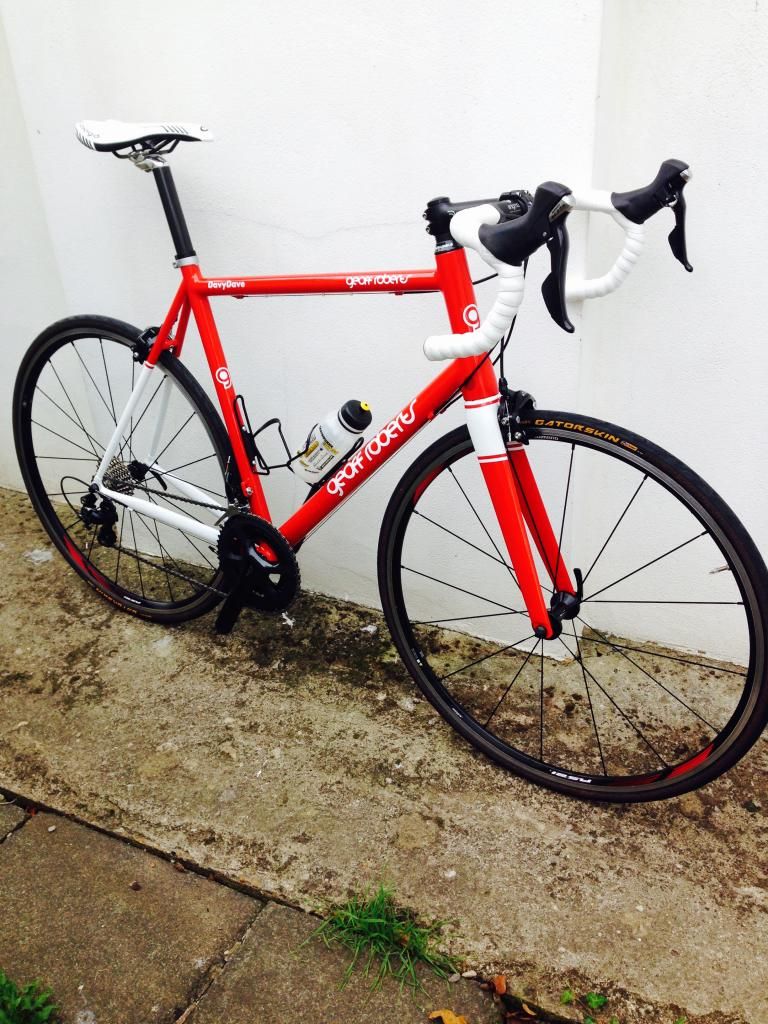 Dave