It has been suggested this might be an Ellis Briggs frame.
Obviously it has been refinished either stove enamelled or powder coated.
My guess is the forks are not the originals.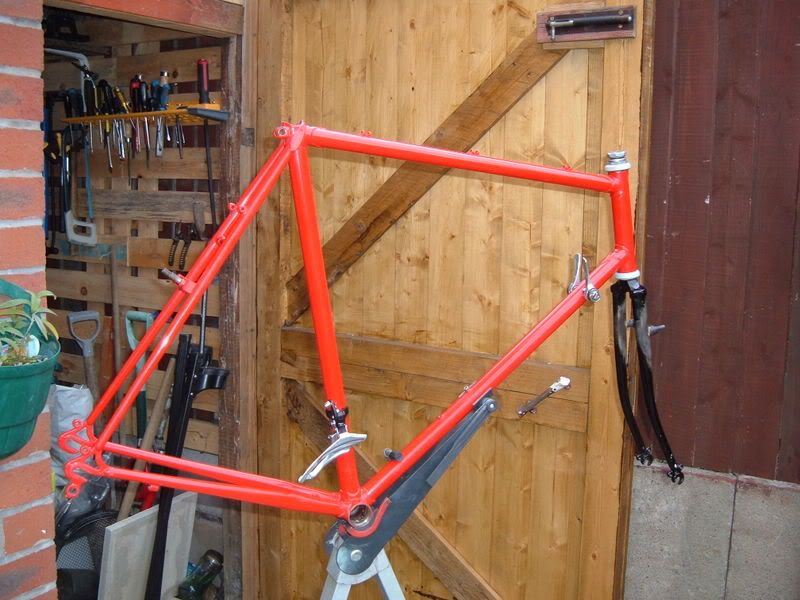 It's around 23 inch, doesn't look to have the clearance for cross and the rear triangle looks a bit short to be a tourer/expedition bike.
Any thoughts?
luv'n'stuff
John