Take the broken hanger, press out the threaded insert and reuse it. The hole to drill is M12.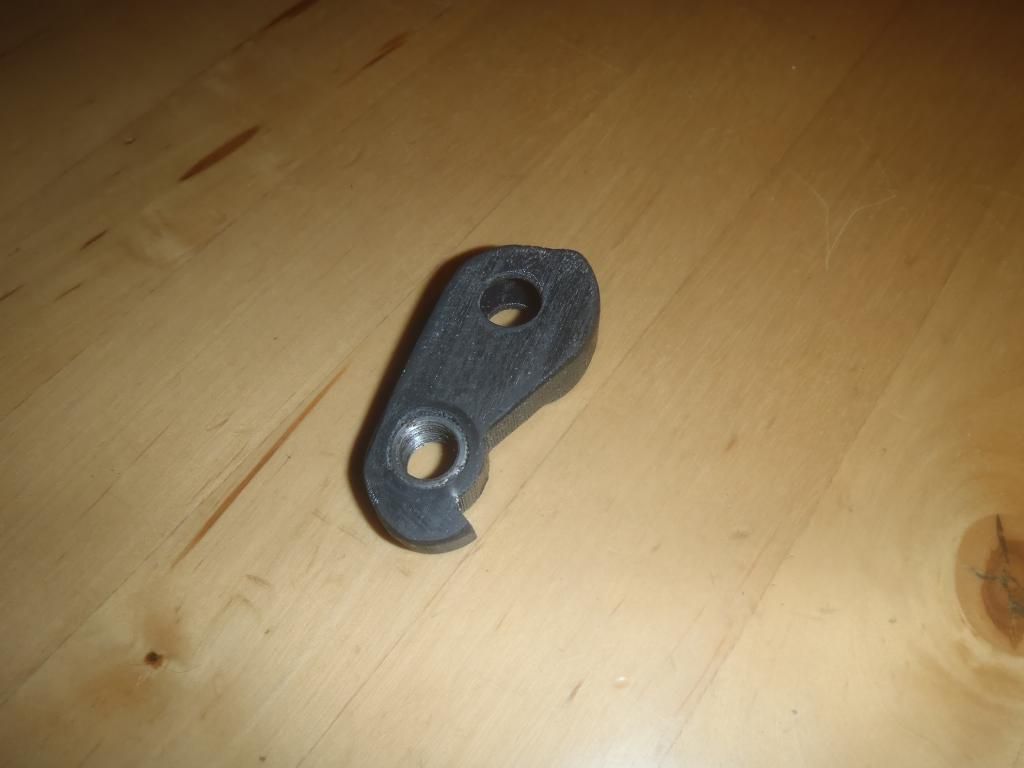 While handling this one, it broke near the frame attachement hole where the printing was rather thin and while pressing in the insert it cracked thereabouts as well. But, as all you Mehari owners know, ABS dissolves in aceton and you can make your own 'patch paste'.
On the next attempt I'll soften the ABS and then press in the insert.